What started with 72 players has turned into more than 1,200 players playing for more than bragging rights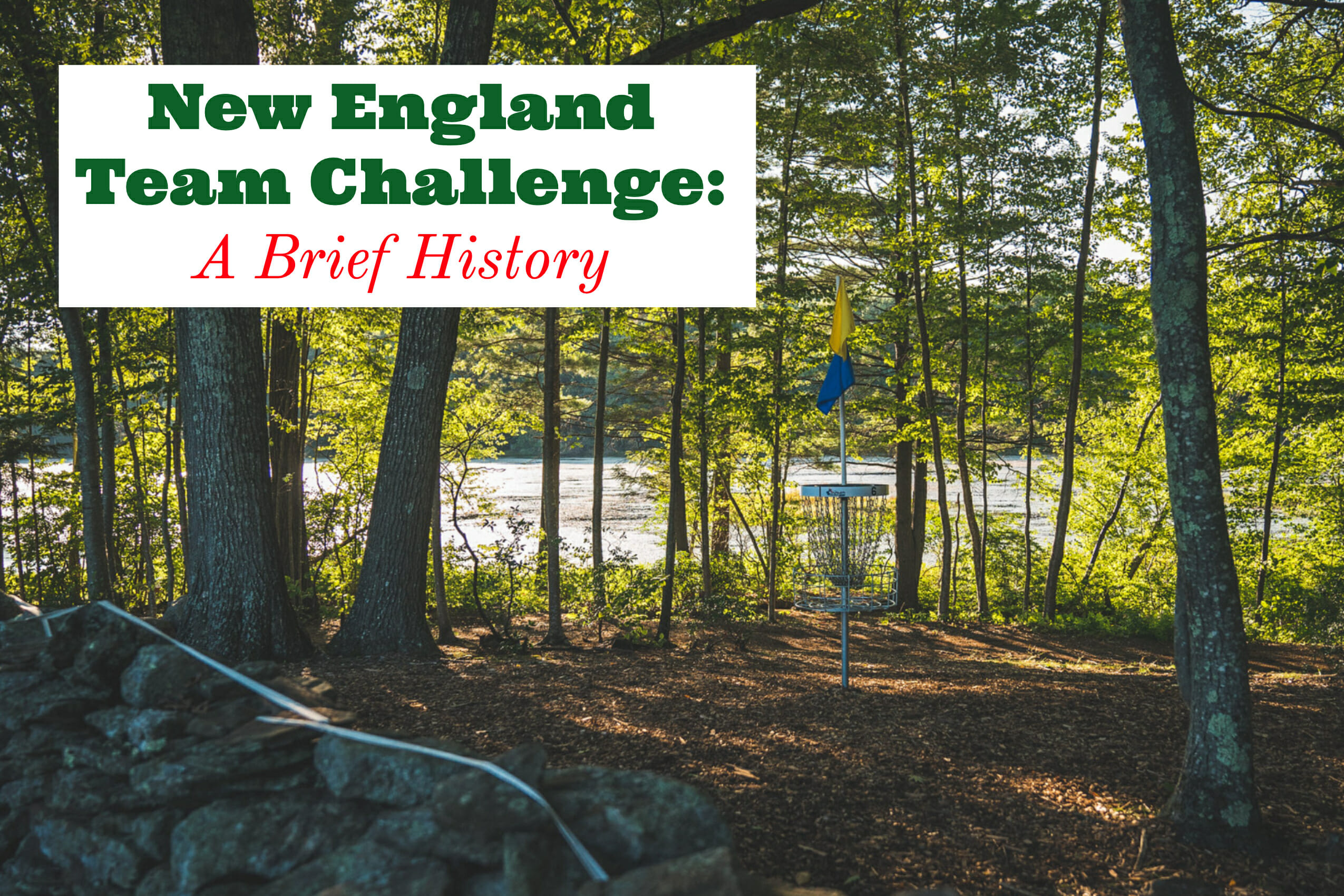 This Friday night, hundreds of disc golfers will be traveling across New England to participate in the culmination of a competitive season that began in October. We've reached the end of the 2018-19 season of the New England Team Challenge (NETC). In the days leading up to the Finals, Ultiworld DG will be sharing articles examining the history of this league, its role in growing the sport, and the experience of team-based winter disc golf in the Northeast.
The New England Team Challenge season is coming to an end, and club members from all over the Northeast have been battling it out all over New England to determine the 2018-2019 champions.
The New England Flying disc Association is one of the most important organizing bodies in the sport of disc golf. NEFA provides grants and logistical support for building new courses, helps coordinate tournaments and outreach efforts, connect players with sponsorships, and generally grows the sport in New England and beyond.
One of NEFA's more compelling ventures is organizing the legendary New England Team Challenge. In far too few words, Team Challenge works like this: during the "offseason," course clubs assemble a team and square-off against other club teams in match play and doubles competition for NETC points.
Todd Lapham, president of the Cape Cod Disc Golf Club and one of the founding members of the Team Challenge, sums things up nicely:
"The New England Team Challenge, or NETC, started in 2005," Lapham starts. "There were originally six teams, consisting of 12 players, 72 total.  Fast forward to today and there are currently 54 teams of 23 players, 1,242 total! It all started as a simple way to keep players active during the tough New England winters.  It quickly turned into course bragging rights, and is now likely the most competitive event in New England.
"The NETC slots in between league play and tournament play.  It's obviously competitive, but more laid back than tournaments.  The season runs from October through March, with finals on the second Saturday of April each year.  Each team plays three home matches, three away matches, and one neutral site match. The home team provides lunch for the away team, which has turned into a competition in and of itself.
"To balance out the teams, the NETC adopted…soccer style [promotion and relegation] pools in 2009. There are A through E pools, consisting of eight teams each, and an additional Play-In pool, which has 14 more teams fighting to get into the NETC pools.  At the end of each season, the bottom two teams from each pool get relegated to the next lowest pool, and the top two teams get promoted to the next highest pool."
One major point of pride for the players and organizers of the NETC is the number of women who participate. During the 2018-2019 TC season, 136 women played as members of their local team. For those playing along at home, that means 11% of NETC players are women, which is a solid 3 percentage points higher than the overall ratio of women to men registered as members of the PDGA overall.
Commissioner of the A pool finals, Eric Kevorkian, has been involved with Team Challenge since 2009, and has had a front row seat to the expansion of the competition.
"I was fortunate enough to have been invited to play for Team Borderland in 2009 after playing for just over a year," Kevorkian said. "I had become friendly with a lot of the team members through leagues, tournaments, and casual play, and it was a no-brainer to join.  A lot of those original teammates remain extremely close friends both on and off the course, and served as great mentors and teachers of the game for myself. The camaraderie aspect of TC quickly became, for me, one of the most enjoyable aspects of TC, in addition to traveling to new courses.
"Back then it was a different scene with only six or seven teams in the mix.  It was really built on course pride and defending your turf. As the league began to grow, the focus seemed to have shifted more from 'course pride' to 'winning.'
"When the rosters and the league began to grow very quickly, and the formation of B pool and C pool became a reality, it became clear that the league wasn't showing signs of slowing down.  I give a lot of credit to Todd for his organization and foresight to set the league up as it currently stands. We have continued to add 'new' pools each year, to the point where we are now entertaining the idea of an F pool depending on how many teams are in the Play-In pool, another Todd creation."
Just as we have seen obvious growing pains on the professional touring side of the game, the NETC was not without its own share of hiccups and bumps along the road as it has grown. Kevorkian notes that strong, accountable leadership has helped keep things on track.
"I feel as though over the past couple of years the league has made tremendous strides in regards to the structure and well-being of the league," Kevorkian said. "This year, knock on wood, has been great overall and [we] haven't had to deal with too many issues that warranted commissioners needing to make an executive decision — a clear sign that the league is functioning well.
"It's definitely an interesting time to be a part of the NEDG scene and to have witnessed the extreme growth has really been incredible in the 11 years I've been involved in this amazing sport," Kevorkian continued. "It is truly a unique thing we have created here in New England. It's the only league like it that I'm aware of. It's been a real joy to have been a part of for so long."
Pool finals are April 13-14 at Acker's Acres in Bowdoinham, Maine.