The original NT schedule featured 11 events, many of which are still hanging around
The inaugural PDGA National Tour in 2003 consisted of 11 events across the country at a lot of tournaments and venues still recognizable today. With the news of the PDGA National Tour merging with the Disc Golf Pro Tour, what better time to look back at how the forbearer to the modern tour all started?
In the recap video above, uploaded to YouTube by Chuck Kennedy, "Rappin'" John Houck narrates action from eight events' Final 9s in both the Open and Open Women divisions.
No event made it the entire run of the National Tour, but The Memorial Championship, Hall of Fame Classic, and Great Lakes Open — three events that have been on the Elite Series within the past two years — showed the most longevity. The Beaver State Fling and Masters Cup have long been considered staples of the National Tour and were not on the schedule in 2003. Masters Cup was running since 1986 and brought DeLaveaga to the NT calendar in 2004. BSF started as a C-tier in 2002 and was invited to join the National Tour in 2005.
Most of the events that have been off the Elite Series in recent years are still thriving. The Melbourne Open ran its 31st edition in June, Seneca Creek is one of Maryland's best courses, and the Bell South Open is better known as the Bowling Green Open and can trace its roots back to the late 1970s. The Brent Hambrick Memorial Open, Mad City Open, Minnesota Majestic, and Kansas City Wide Open continue to be popular draws to this day.
On the inaugural PDGA National Tour in 2003, the final five events, starting with the Great Lakes Open and concluding with the Kansas City Wide Open, were played on consecutive weekends through the thick of June and July summer heat.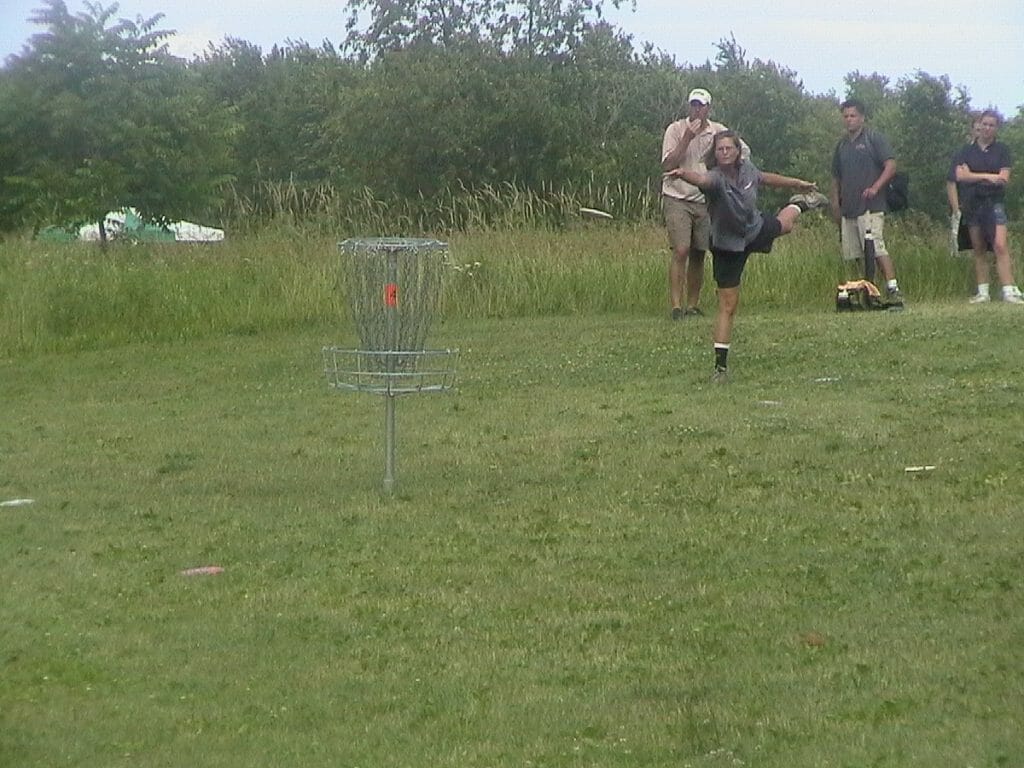 Winning the first PDGA National Tour event, the Golden State Classic, were Steve Rico and Juliana Korver at a course we haven't had on the Elite Series since the 2016 Disc Golf World Tour's La Mirada Open. Rico's two stroke win over Ken Climo earned him $1,440 and was one of two NT wins on the year. Korver netted $255 in her first of five 2003 NT victories. She would also win her fifth PDGA Pro World title in 2003. Both Korver and Rico continue to play and win Open and Open Women events in 2021.
Barry Schultz won four NT events in 2003, as well as his first PDGA Pro World championship. Ron Russell and Cam Todd joined Rico in the two win column, and Ken Climo rounded out the first NT Open winners.
Elaine King won two NTs, as did Des Reading, and Leslie Herndon and Ruth Steele each earned a victory on tour in 2003.