1080-rated round moves Wysocki into lead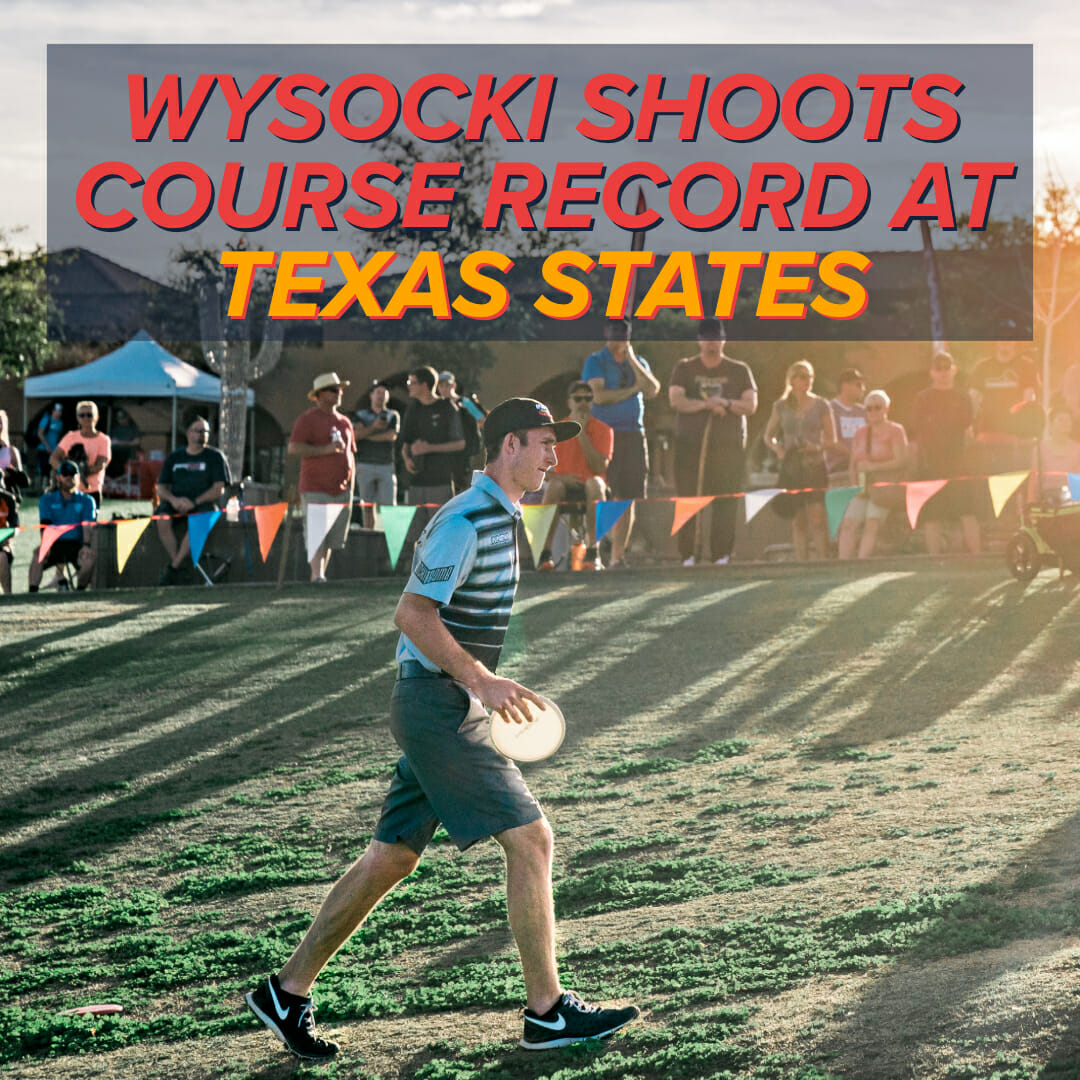 Ricky Wysocki has opened up a six-stroke lead at the Texas State Championship thanks to a course record 12-under par 51 second round at Spring Valley Disc Golf Course. Wysocki was feeling good about his performance, and justifiably so.
"This course is a bit tougher than Waco and my shots were just landing where I wanted to put them," Wysocki told Ultiworld Disc Golf Saturday. "My Teebird3 was feeling really good today."
Wysocki turned in a bogey-free scorecard and putted 100% from inside Circle 1X on his way to a 1080-rated round. He leads the tournament in C1 in regulation percentage.
"I've been feeling really comfortable with my KC Pro Aviars, and feeling really confident and fully adjusted to my new bag and discs," Wysocki continued.
Wysocki is looking like a lock to close the weekend as the new Texas State champion. He is currently in first at 20-under par 106 total and leads Bradley Williams by six strokes; Williams enters the third day of action at 14-under par 112 total. Alex Russell and AJ Risley are tied in third place at 12-under par 114 total.