Feeling guilty and optimistic at the first PDGA NT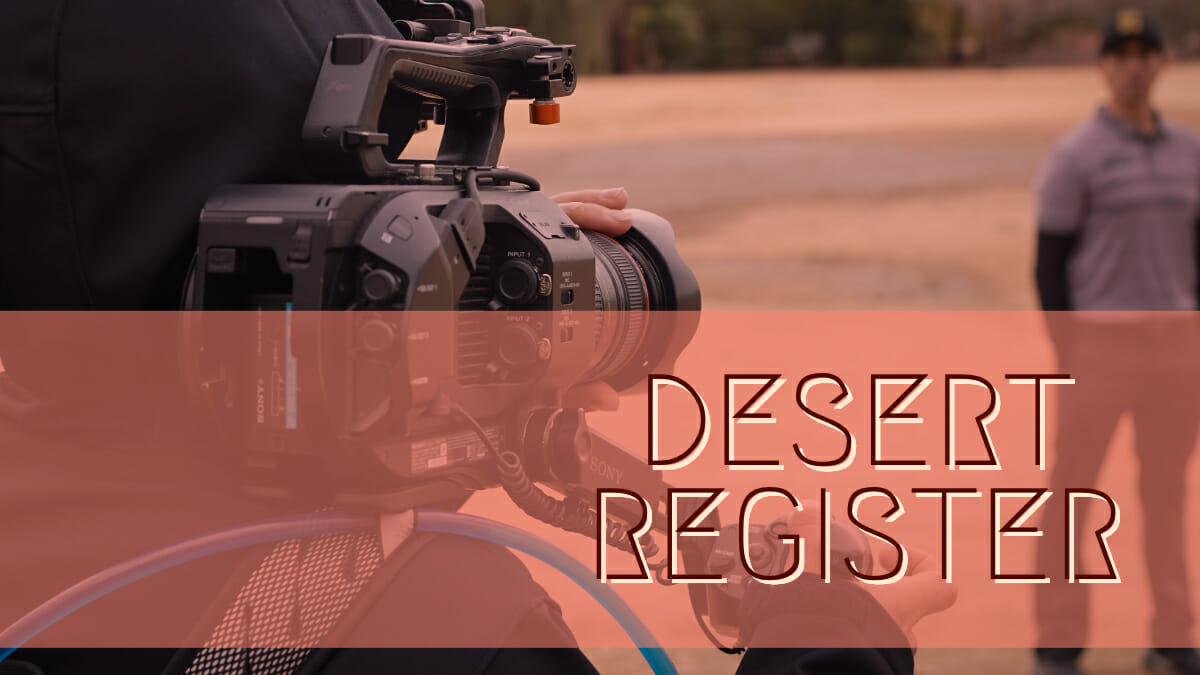 A pang of guilt washes over me as I stroll, rested and chipper, into the clubhouse at Wildhorse Golf Club.
I bound up the stairs and see my friends on media row — a series of folding tables situated in a hallway just outside the restrooms used by hundreds of golfers each morning — in a familiar state. I greet them as I usually do, wishing them good luck on today's shoot with a fist bump and some chit chat about gear or the craziness of the previous day.1
With bags under their eyes and caffeine-dilated pupils they prep their gear and filter out to the course to begin filming their designated cards. We're junkies for this — the zombified state of consciousness, the late nights staring at blue-tinged LED screens, the fear of missing a shot, or screwing up a scoring graphic. Frankly, you have to be, or you won't last long. Much comfort is found in sharing this experience with one another, being in the proverbial trenches, hoping that the athlete you're covering executes an awe-inspiring shot, and praying that you nailed the operation when they inevitably do blow your mind with their disc-throwing abilities.

I feel guilty because I used to do that job and I remember how it feels the next morning; I feel guilty because I got to sleep last night.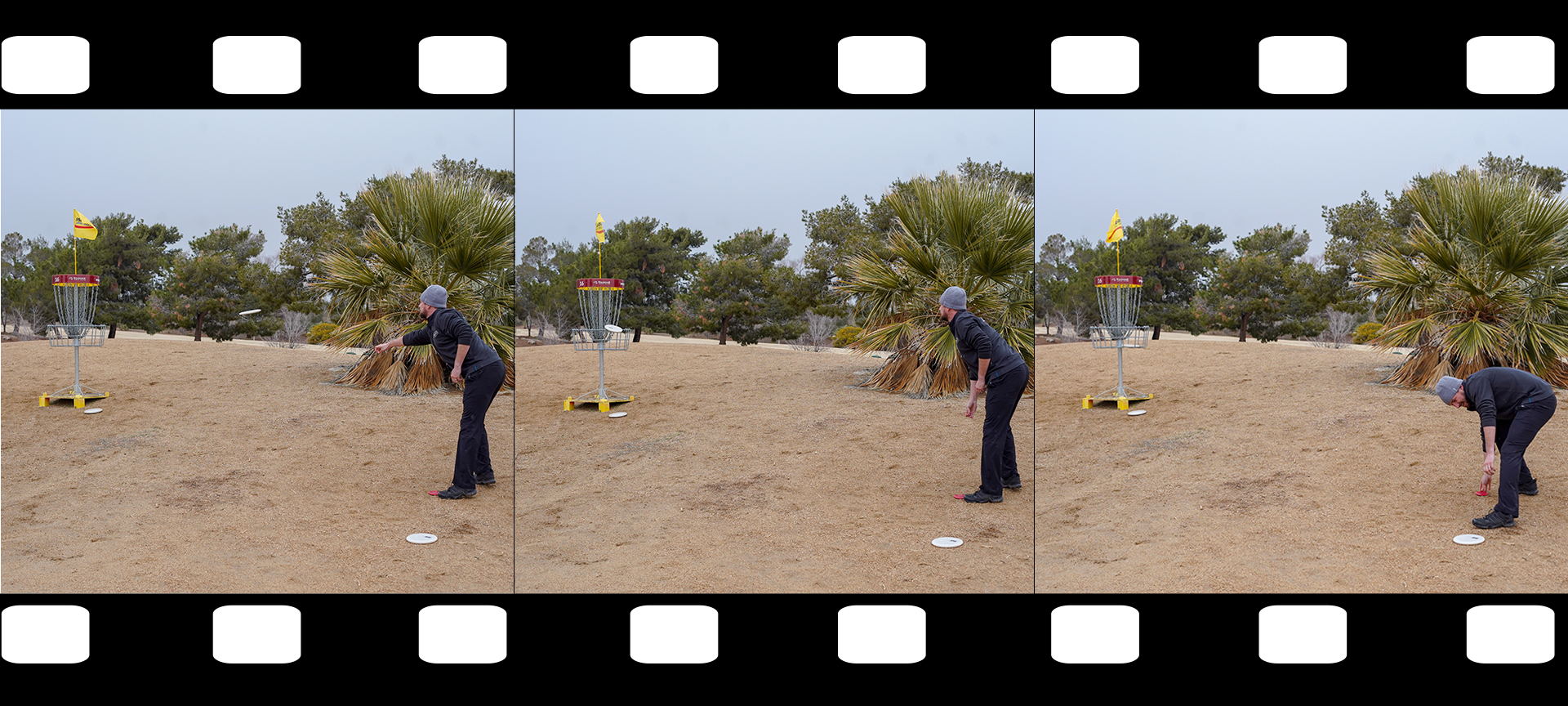 This is only the second tournament I've attended principally for Ultiworld Disc Golf, and I'm still getting used to my new position and responsibilities. Candidly, I'm still figuring out what my position is in the context of what I see as a new age of disc golf media. There's an infusion of new blood into the production crew pool, hungry and optimistic. These contemporaries of JomezPro, Central Coast Disc Golf, and SpinTV are cutting their teeth and adding their ideas and efforts to the greater story we're all trying to capture, just as we learned and piggybacked on the efforts of DiscGolfPlanet.tv, DiscGolfMonthly, ClashDVD, and so many others.
This all dawns on me during the first PDGA National Tour event of the 2019 season at the Las Vegas Challenge. There are more media people at this event than at Pro Worlds 2018. I sit down next to Steve Hill, now with the PDGA, who was once sitting in the chair I now occupy as co-host on The Upshot, as well as the editor here at Ultiworld Disc Golf. We have a laugh over the way this sport has evolved so rapidly. Steve and I actually go further back, to when he wrote a blog called Noodle Arm Disc Golf and I managed Simon Lizotte's Flying Circus Tour — he coordinated the San Diego stop on the tour that year.
Our laugh is short-lived, as the odor of a competitor's pre-round ritual wafts out of the men's room upon his exit. He sheepishly grins as he walks by, and we're snapped back to reality. Time to hit the course, things are in motion already.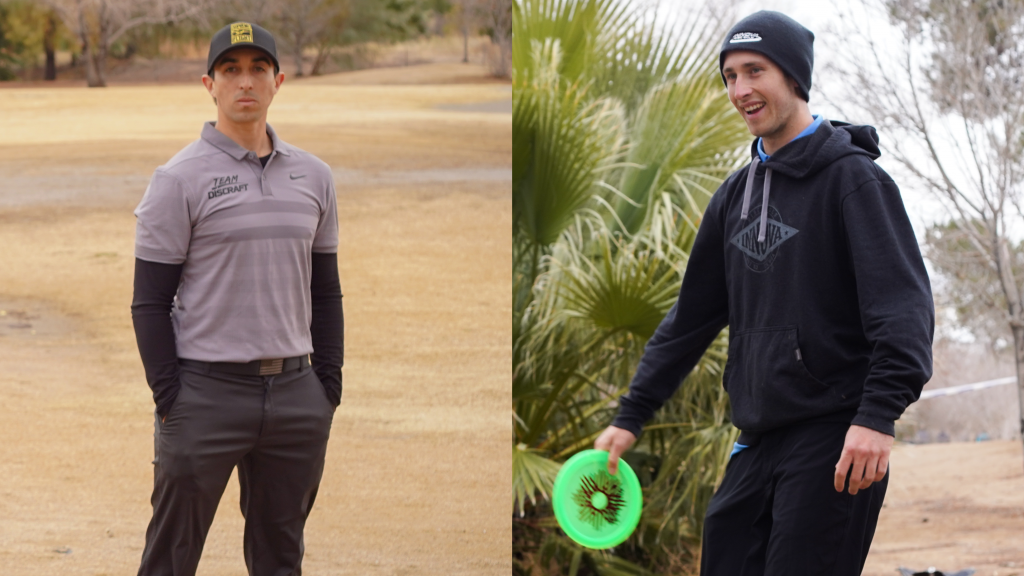 On the putting green, it's an episode of the twilight zone. Paul McBeth is wearing Discraft, Ricky Wysocki is sporting an Innova logo, and Latitude 64 players are nowhere in sight except for Grady Shue, who made his first splash on the scene during Discmania's Year of the Shield. It's a momentary fugue state, a blip in the radar that fades with time. These are still the pros we all know and love, or hate. Fandom can be a fickle thing if you have a stack of Harps or McPros laying around.
The players are in good spirits, each chomping at the bit to get their season started strong with a statement win in the cold desert air. If anyone is nervous, veteran or rookie, they don't show it. We're long past the days of donators magically landing themselves on feature cards at elite events. Everybody with an afternoon tee time (or post-sunrise tee time if you play in the often relegated-to-darkness FPO division) is sporting a logo and tossing free plastic. Even if you haven't heard of this guy or that gal yet, odds are they've been shredding their local scene and winning over regional fans for years before they land here in Sin City to battle Raptors, McBeasts, and Eagles.

Fast forward to the sinking sun, the signing of scorecards, and setting off to the strip to indulge in the excess of Las Vegas Boulevard for a couple hours in the evening. I'm kicking it and talking ideas for future projects with my close friend and roommate for the week Avery Jenkins, Disc Golf Strong himself Seth Munsey, and Austyn Pedersen from Savage Apparel. This is admittedly one of the great perks of the job — networking over Tacos El Gordo (a pro tip from Paige Pierce, highly recommended by the way) and scheming up ways to make each of you reading go, "Wow, that's cool!"

Back at the hotel, Avery and I turn on CCDG's coverage from the previous day to wind down — we gotta hear 1x Gregg Barsby on the commentary! In between commenting on the shots, we reminisce about what many people already see as the "old days" of SpinTV. We talk about the Three Pillars of Content paradigm we had there, which all of our videos fell into: Tournament Coverage, Instructional, and Lifestyle. My biggest unfulfilled desire was to really crack open the egg of that last one. That's what we're missing the most, still to this day.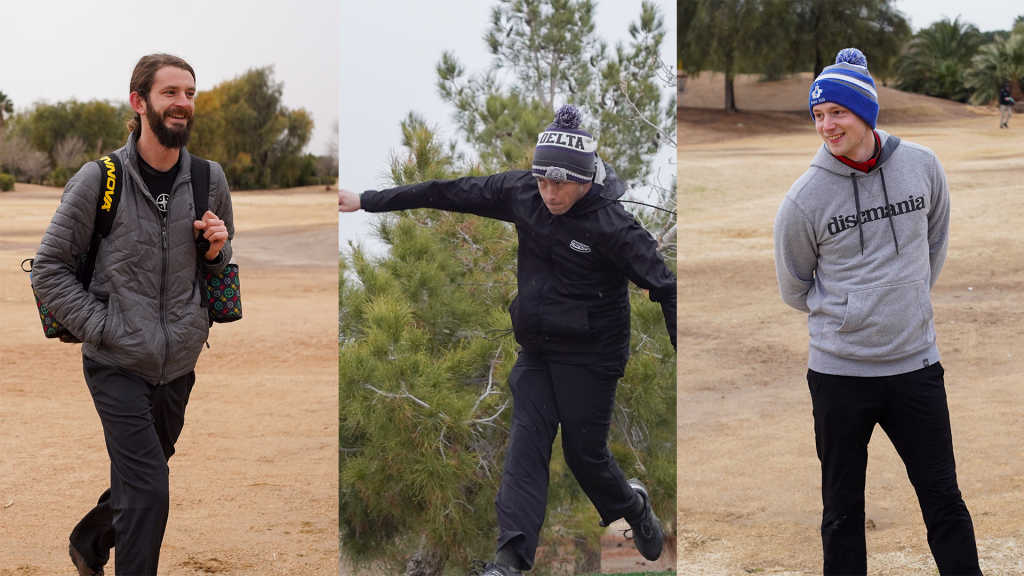 Lifestyle content is about remembering the stories of yesterday, telling the stories of today, and inspiring the tales yet to be written. It's about defining fandom, observing culture, and conveying the emotion of the moment. I come to realize that this is my job now, to help amplify this culture. There are many talented people pouring themselves into covering what takes place on the course, and frankly, they're kicking ass at it. There's a blueprint to follow, a path through the rough that leads to the fairway, and with each crew that walks that path it becomes more clear which direction it leads. Like my own golf game at times, I feel like I'm in the rough again, looking for that window to work my angle.

As I lay my head down, one last pang of guilt (for today) washes over me. I know my brothers are still many hours away from sleeping. I remember that grind vividly. I spent most of my 20s, between film school and breaking into the disc golf scene, chugging energy drinks and burning my retinas with that life. I then remember how much I loved those moments, how rewarding it was to show the world those coverage rounds crafted in the witching hours, and how still to this day I wouldn't change a thing.
A calm feeling washes over me. I begin to understand my purpose going forward much more clearly. Thanks to the efforts of those crews that came before, and the crews that are here today, I can go back to what I do best. I can concentrate my efforts on the lifestyle, the culture, the stories. I've always said this about disc golf: "You come for the flight of the disc, you stay for the people."
While my friends continue to tell the story of the flying disc, I'm granted this opportunity to tell the stories of the people.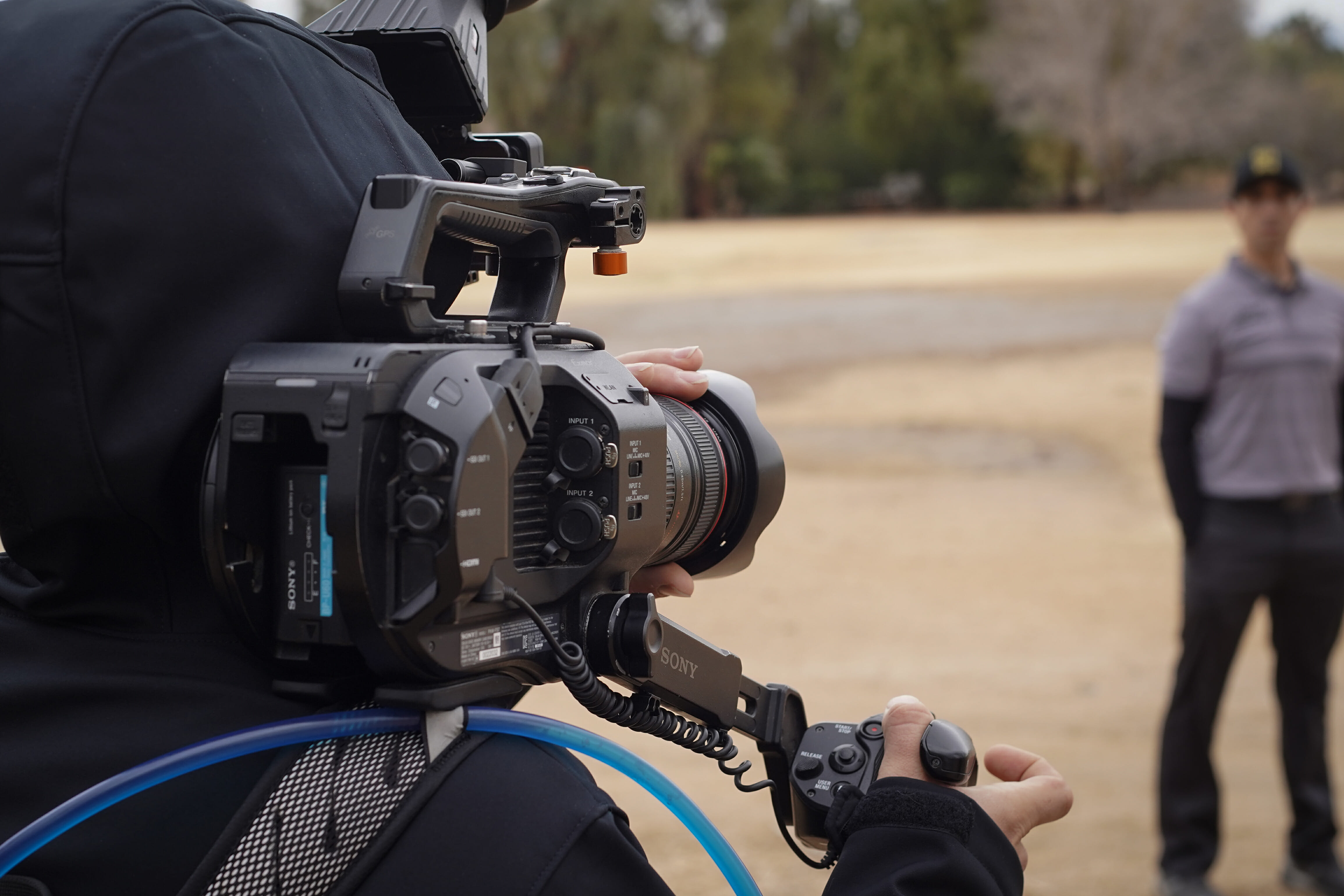 ---
Spoiler alert: all days are crazy in one way or another in this profession ↩