Weese and Allen battling in Open Women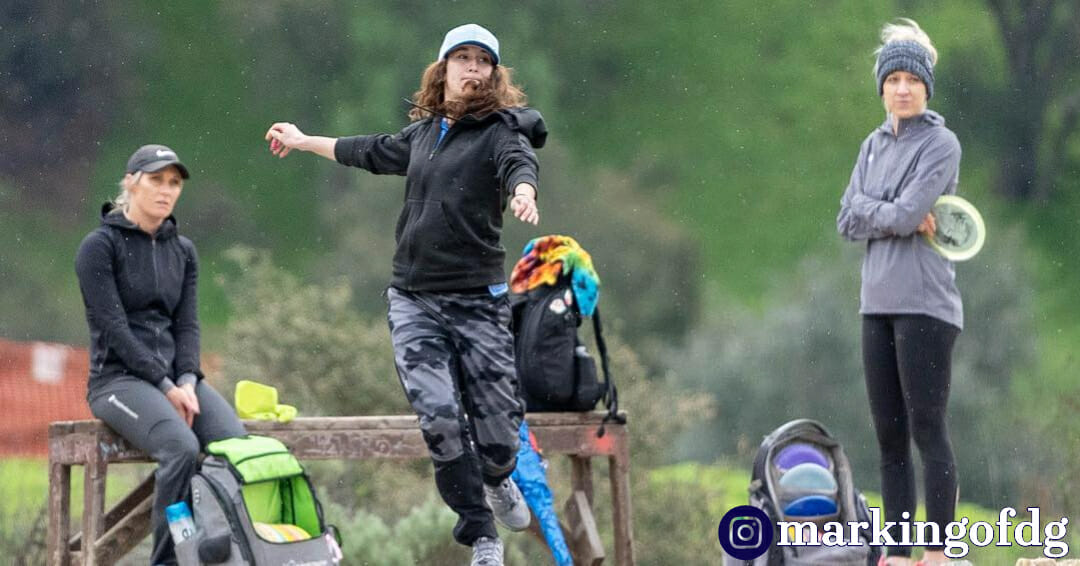 It was a clear day at the Wintertime Open on Saturday for round two, and one of our day one leaders took full advantage to push their lead going into the final round Sunday in La Cañada Flintridge, California.
In Open Women, Jessica Weese matched Catrina Allen's 3-under par 59 from Friday with one of her own to move Weese into first at 3-under par 121 total. Weese's 1006-rated day has her ahead of Allen by two strokes. Allen threw a 2-over par 64 and keeps things close; she sits at 1-under par 123 total. Lisa Fajkus rounds out the current podium but baring a collapse, will probably not make up the 10-stroke difference between herself and Weese.
2019 Wintertime Open Round 2 Austin Hannum
Austin Hannum was locked-in all day as he attempted to maintain his hold on the lead. Not only did he maintain, Hannum added a cushion and is now four clear of the pack in first at 17-under par 107 total. A 1054-rated, 9-under par 53 during round two was Hannum's second hot round in as many days.
Adam Hammes and Nick Newton both jumped several spots on the leaderboard into second and third place respectively.
Paul McBeth Wintertime Open 2019
Paul McBeth returned to form Saturday after a difficult round one. McBeth shot a 1038-rated, 7-under par 55, three shots better than his 1004-rated Friday. The round moved him into a tie for fourth with Joel Freeman and A.J. Risley at 11-under par 113 total. Despite being on the fourth card, McBeth's group, composed of Steve Rico, Garrett Gurthie, and Eli Grijalva, easily had the largest contingent of spectators on the day.
Saturday's round, even with the improvement, still didn't feel like a classic "McBeast" round. He missed several inside the circle putts, most notably on hole 12, one of the easiest on the course. McBeth left the disc high into the headwind and his Luna hit hard into the band. After the putt, a frustrated McBeth chastised himself for not aiming lower in the headwind.
Still, there were highlights. McBeth got off to a hot start, carding the two on the tricky first hole, skipping a Force to within 20 feet. Hole 2 was tougher for McBeth, hitting the first big tree on the right. He could audibly be heard telling himself to, "Trust it!" as he sawed off the shot right. In general, though, the bad breaks McBeth caught over the first 18 were more limited.
The lead card of Hannum, Hammes, Newton, and McBeth tees off at 1:10 pm local time Sunday.