Back to where it all started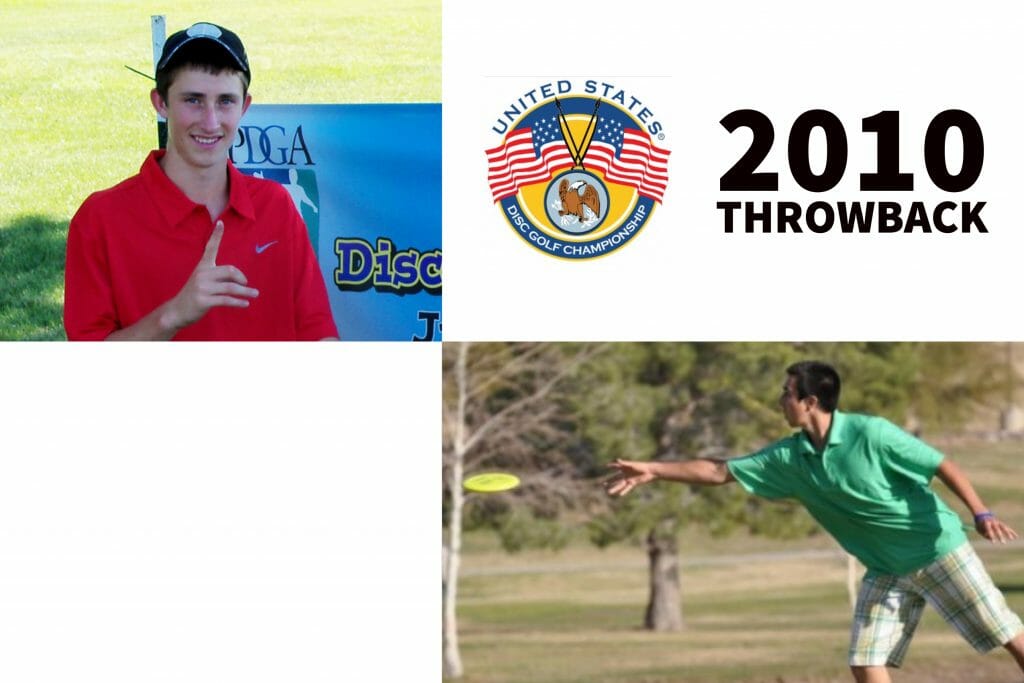 It was impossible to know at the time, but the 2010 United States Disc Golf Championship was the beginning of the (debatably) greatest rivalry in the history of disc golf. While the event was won by 18-year-old Will Schusterick, it was two other youngsters in the field that would go on to form the two-person slugfest and reshape the sport.
The 2010 USDGC will be remembered for an Explorer in the lake and Schusterick taking the win, but it should be remembered as the first time Paul McBeth and Ricky Wysocki played in the same tournament. They have since battled in countless events and on dozens of lead cards, for world titles and B-tiers. They have been the two best disc golfers over the past five years by a large margin.
Eight years ago, finishing 10th was 20-year-old McBeth, his highest finish at a Major to that point. He was no slouch back then, as his 1023-rating proves, and he had started to make a name for himself on the west coast. The then 999-rated, 17-year-old Wysocki, who was playing in his first career Major a mere seven miles from his home in Fort Mill, South Carolina, finished in 76th place.
It's fitting that the game's two greatest players began their great duel at one of the game's most prestigious courses. A course that, while McBeth and Wysocki have gone on to dominate the entire disc golf world, is still a bugaboo and constant thorn in their sides.
Fast forward almost a decade, Wysocki has yet to win at USDGC. He has placed on the podium each of the last three years, and has four top three finishes out of seven appearances at the event.
McBeth has only been able to win the event once, coming during his untouchable 2015 season when he swept the five Majors played that year. He has placed on the podium in three of the last four years including the aforementioned 2015 victory.
The men are currently still the top two ranked players in the world, and just battled to the finish at the latest National Tour event in Delaware two weeks ago. McBeth and Wysocki look to be playing their best disc golf of the season right now, making it a near certainty that these two icons will be in contention for victory on championship Saturday at the 2018 USDGC.
But will either be able to raise a trophy while the other looks on at the place it all started?