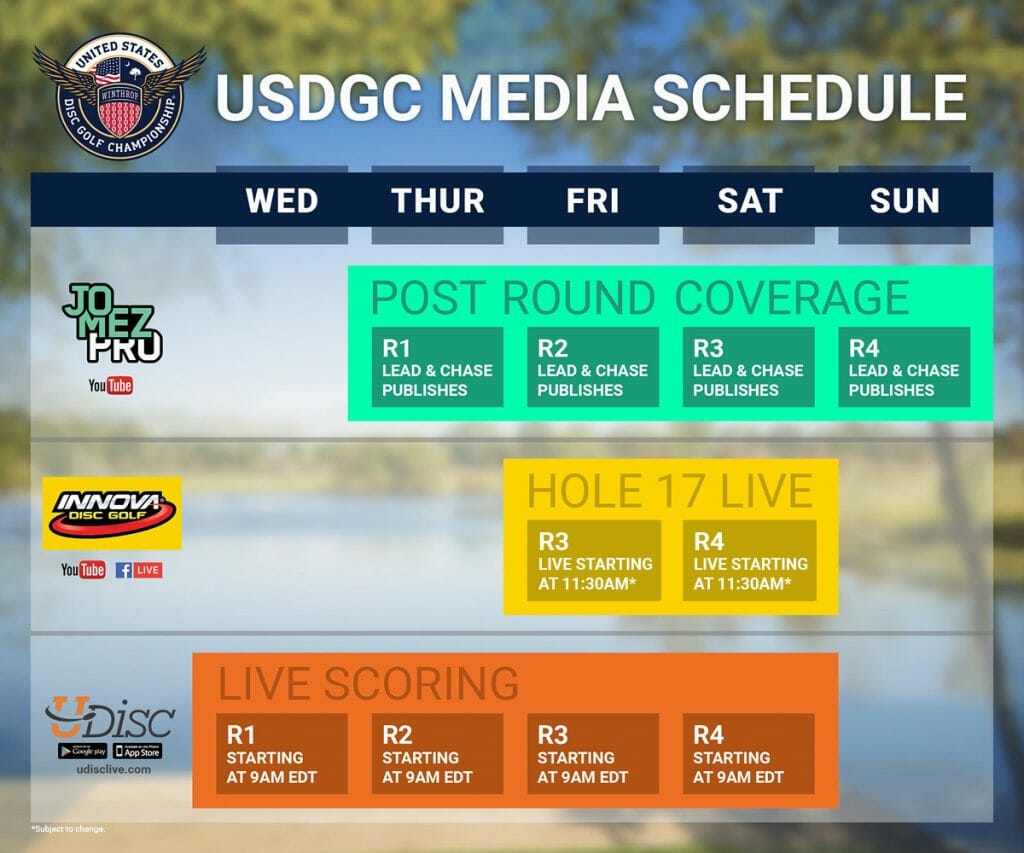 The United States Disc Golf Championship is premiering an entirely new production template for this year's tournament, with live coverage returning for rounds three and four, Friday and Saturday, streaming on Innova's Facebook and YouTube accounts.
JomezPro is producing Lead and Chase card coverage for all four rounds, publishing next day to the JomezPro YouTube.
Daily live scores and statistics can be followed at UDisc Live.
We will update this post as new footage comes out, so it can be your one-stop-shop all week.
Round 1 [Wednesday 10/3]
Round 3 [Friday 10/5]
Round 4 [Saturday 10/6]