Winthrop Gold sees one major shakeup for 2018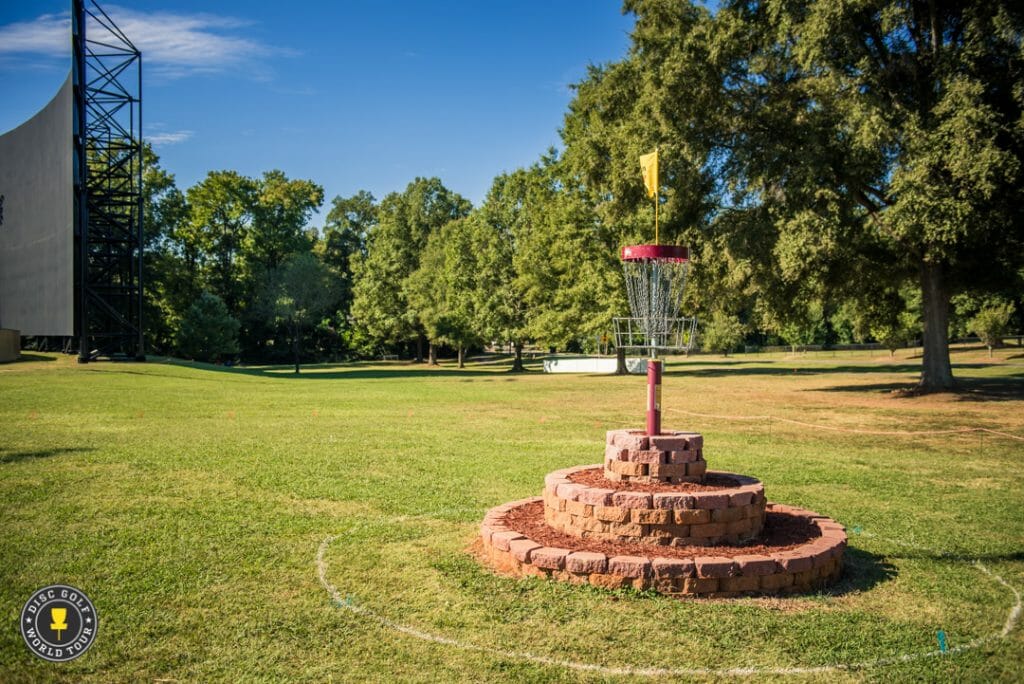 The United States Disc Golf Championship has announced course changes to Winthrop Gold for its 20th anniversary event.
Along with the traditional tightening of OB ropes on several holes, two pins positions have been eliminated. Hole 18 may cause the most trouble, as the basket will be in the long position all four rounds. Course designer Andrew Duvall said, "When it comes to last minute drama – the combination of hole 17 followed by the demanding par 4 of hole 18 – do a superb job. It's exactly what you want for the tournament's finale."
Hole 9 is getting a complete reworking and may add a full stroke in difficulty to the course. For a quick refresher of the hole last year, here's Nate Sexton and Jeremy Koling analyzing the layout, and Koling and Paul McBeth playing the two options the par 4 allowed.
For 2018, the eagle opportunity has been effectively taken out by lengthening the hole by more than 380 feet, and adding two islands onto the fairway before the island green. Both the tee pad and basket were moved back to accommodate the extra distance.
Duvall said, "Hole 9 has always been their hole to conduct design experiments. Early on, the concept of the hole was two well-placed shots to get access to the green for a birdie. Since then, there have been several variations utilizing different aspects of the hole, but this year Duvall said they've moved back to that mindset of emphasizing two accurate shots."
Below is a side-by-side of hole 9 over the past two years.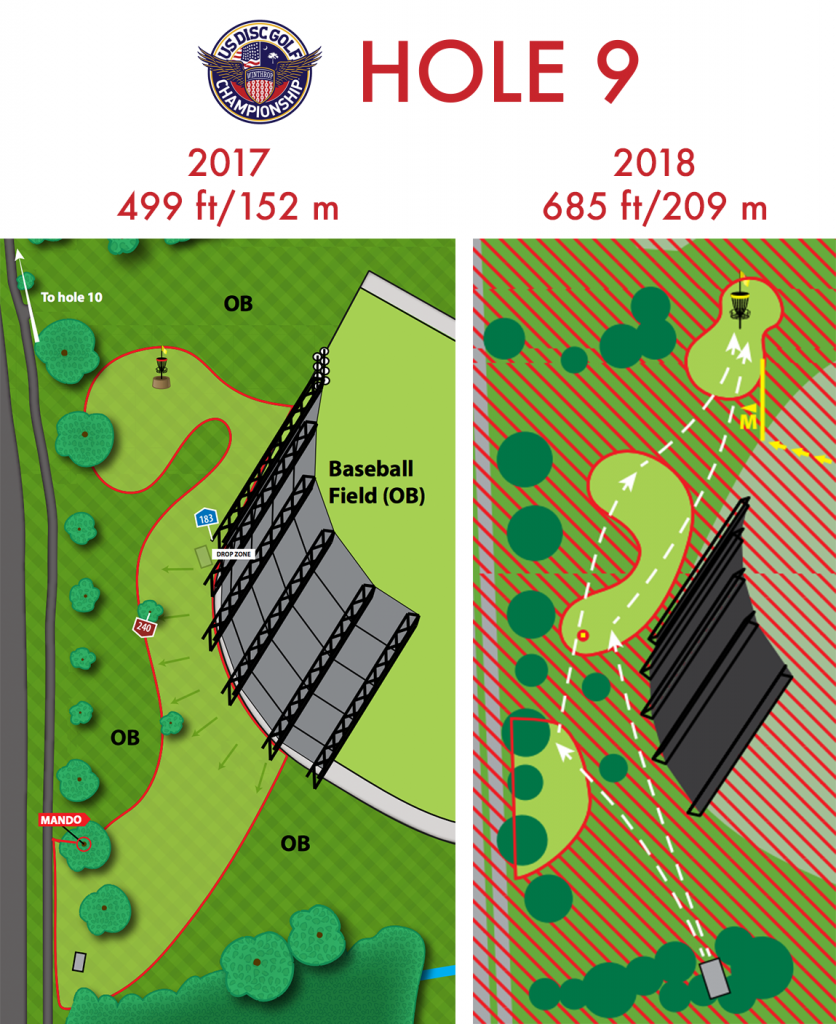 USDGC – Winthrop Gold hole 9 changes
Check the 2018 USDGC Caddy Book to see a complete listing of changes,
Check the 2018 USDGC Caddy Book to see a complete listing of changes,