Texan shakes off "sandbagger" moniker in preparation for 2019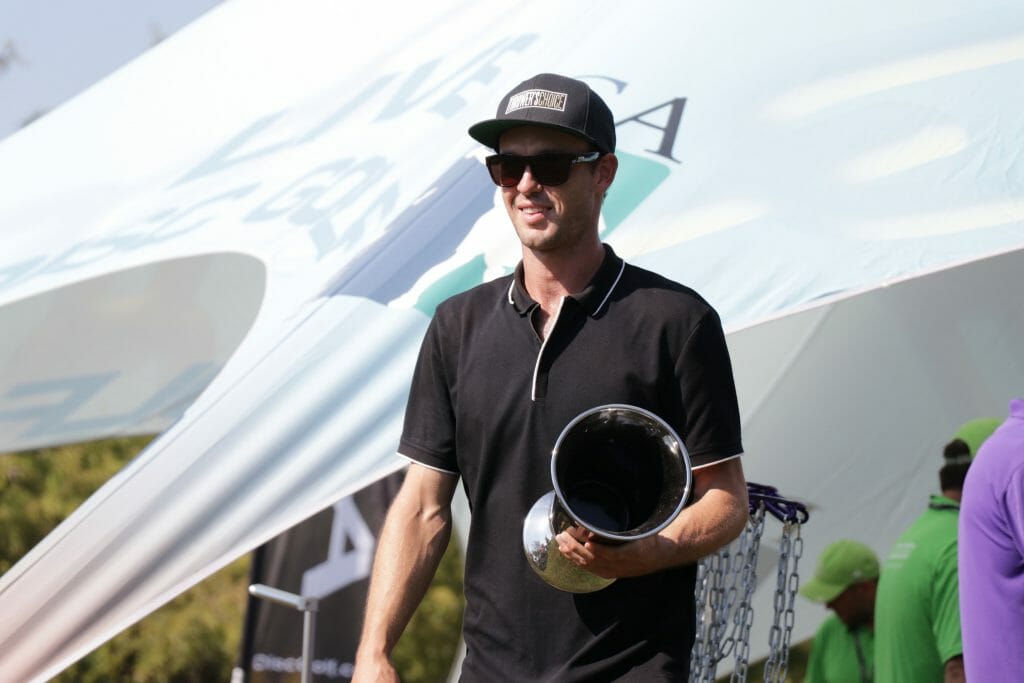 The Amateur divisions are the lifeblood of the PDGA. For every top-level pro, there are thousands of average joes and weekend warriors playing casual rounds, one-day C-Tiers, and taking their player packs with a smile.
Recent, and not uncontroversial, PDGA rules updates have changed the calculus for players who are debating making the jump from Amateur to Open division play. For those who are at the top of the amateur game, moving up to Open and taking cash over vouchers is more a matter of budget arithmetic than anything else.
---
The competition at the PDGA Amateur World Championships is higher than your local mini, and almost every player could easily cash at a regional A-Tier or local B-Tier tournaments. These are players who have decided to stay in the Amateur divisions to hone their games and develop their skills so that when they do ultimately decide to take home money, it will be more than just their entry fees.
Luke Humphries, your 2018 Am World Champion, is the poster child for these types of players.
Humphries has competed, and won, in the Open division since 2016. In 2017, he had seven wins at C-Tiers, and played in 28 tournaments as Open compared to only five in the Advanced division. By the time Am Worlds rolled around in August, Humphries had played Open in four tournaments, and Advanced in six during 2018. It is clear the man can play, but his history of playing and succeeding at the Open level, plus his 998-rating, got the good people of the internet all riled up. Humphries was accused of sandbagging the amateur divisions, with a couple other more rude invectives peppered in.
Regardless of how you feel about how the PDGA defines divisions, Humphries was fully within his right to continue competing in the amateur divisions, and maybe this should make you rethink how you view him. Humphries is the sort of player to look to emulate if you have aspirations of playing, and challenging, in the Open field.
We caught up with Humphries after his win at Am Worlds while he was driving home. "I've been without my dog for 50 days, he's been with my parents for 50 days now. Heading up there to save him, or them," Humphries explains with a laugh. "Also near there is the first place I threw a disc, so I've got a few friends up there I gotta play a round with."
It's been two months since his Am Worlds win, but Humphries post tournament thoughts still hold true.
"Am Worlds was fantastic. You decide for yourself what it's going to be like going in and I had a pretty positive attitude," Humphries said. "Overcame weather and a scorecard error which was upsetting at the time. But ultimately I felt like I had been giving strokes back to people who hadn't earned them, and that burned a fire and I think that helped. There's only two things you can do, throw a good shot off the tee and hit a putt…so I just tried to focus on that."
Humphries is naturally proud of his accomplishment and win, but acknowledges that he has plenty of work to do on his game. "I think it all needs to be sharpened. I'm not where I want to be as a player," he said. "There isn't one specific aspect that's holding me back from making a name on tour. I've got the game to take it on tour. I've always been a competitor so that mindset will help me."
For many, a 998-rating and a world title would be a laurel worth resting on, but Humphries is still hoping to improve and get better as a player. As of the September 2018 update, Humphries has upped his rating to 1005, and added two tournament wins, accepting cash, at B- and C-tier tournaments since Am Worlds.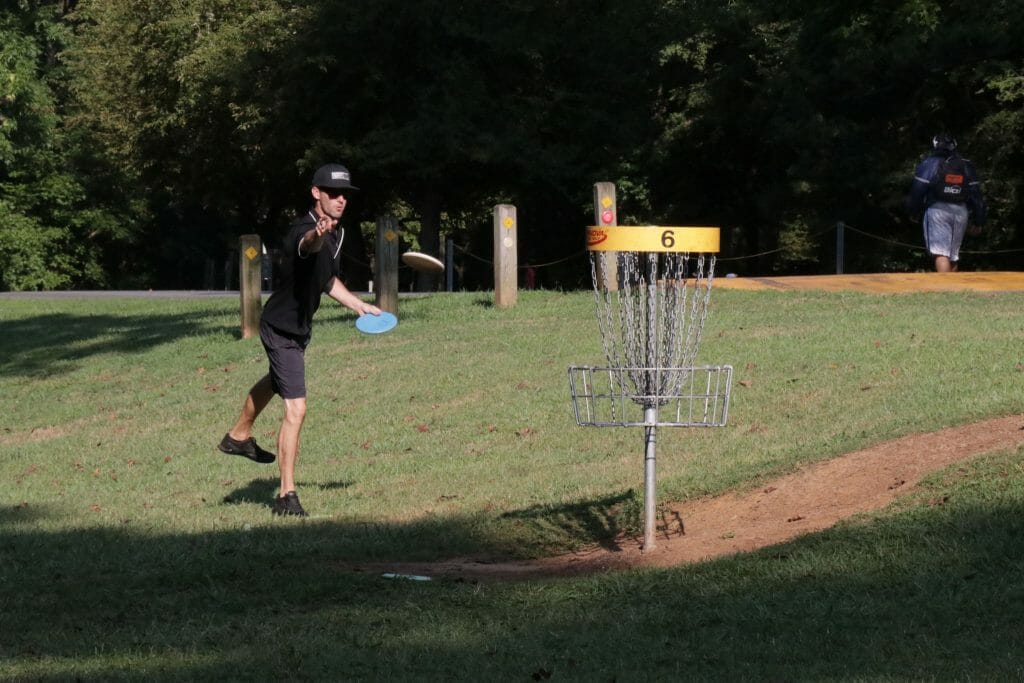 "I try to play with people who are going to beat me on a regular basis," said Humphries. "I'm playing with Emerson Keith and Nate Perkins whenever I get a chance. Anyone who can beat me are the people I'm trying to play with. Competition on tour is something I look forward to and appreciate. Not much of a jump in that sense, I'm just accepting cash now which will be a mentality shift instead of just accruing experience."
As with any transition or change in life, professional or personal, everyone has that one thing — a skill, a mantra, a favorite song — which they will go back to and lean on to get them through the inevitable struggles. Like many players, Humphries knows he will have to be creative when he gets off the fairway or in trouble off the tee,
"I think I'll be leaning on my good scrambling game," he said. "We play harder courses as pros. I've never been the longest or straightest guy off the tee, I've got a good forehand and backhand, I'm pretty well rounded, but scrambling is something I key on. I started in ultimate so I've got these little floaty shots to get out of trouble, similar to Nate [Perkins]."
Thanks to his performance this season, Humphries earned a spot at the United States Disc Golf Championship. He plans to lay relatively low the rest of the season, not playing much outside of his home state of Texas, he does plan to be on tour next season.
"I'm looking forward to tour big time, a lot of friends of mine are on tour and I'm looking forward to being able to follow my friends around the country," Humphries continued. "That's a weird way to put it but seeing photos and videos and all that makes me want to become a staple on tour, really."
So what should we expect to see Humphries throwing next season? One would expect that a world championship would lead to plenty of offers from companies wanting to sponsor a world champ. This is, apparently, not the case.
"I haven't spoken directly to any manufacturers. I have reached out to one in particular who I'd like to be with, they are the top guy," Humphries said. "I know it's not like golf where I'm making millions yet, and that the players need to reach out, and so I sent out my resume. We'll see how it goes."
In case you didn't catch that, Humphries isn't making millions yet. That's the attitude of a world champion.