Van Dyken shoots 1016 and Walker shoots 1012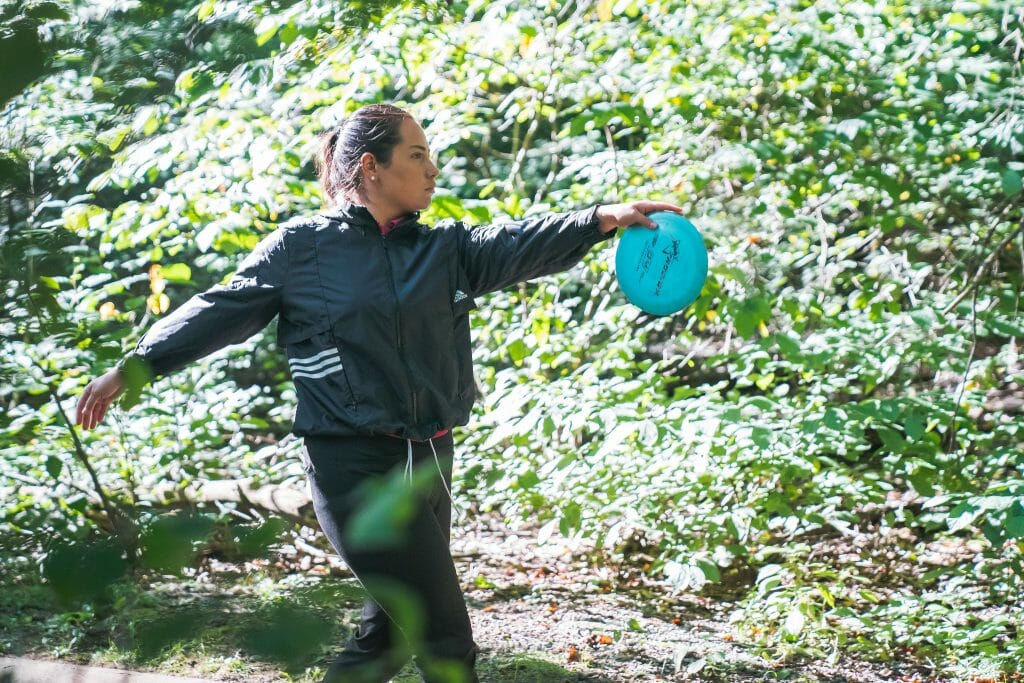 It was an eventful moving day at the 2018 United States Women's Disc Golf Championship with several lead changes and impressive hot rounds. But at the end of the action, Paige Pierce still leads by one stroke.
From A.M.
The division played on two different 21 hole courses for day two. The morning session started with a round at Renegades Trail with the pins set in the short positions. Pierce carded a 5-under par 64, but it was Vanessa Van Dyken that took full advantage of the course, shooting the hot round, a 1016-rated, 10-under par 54. Kristin Tattar carded a 6-under par 58 and Catrina Allen carded a 3-under par 61 to remain on lead card.
Birdie opportunities abounded on the course and resulted in a few lead changes through the round. Van Dyken was on fire, finding two separate runs of five birdies in a row. She totaled 12 birdies to go along with two bogeys.  When asked about her keys to success on the course she credited, "a solid game plan and keeping a level head." However, when asked about the courses, Van Dyken felt the Renegades course, in particular, may have been too easy for FPO.
"I think there are way too many different course layouts that we are playing, and the short layout on Renegades is not challenging enough for the FPO division," Van Dyken said. "I do understand that there are several other divisions playing as well, so it has to be set up this way. But in the future I think USWDGC should be played [on] only one high caliber course, and it should be held at the same venue every year and just [the] FPO division," said Van Dyken.
Pierce, Tattar, and Van Dyken were tied for the lead at 126 total after round two.
To P.M.
For the afternoon round, the division moved to the Rivers Edge course, again with the pins set in the short positions. This time it was Madison Walker's turn to shoot the hot round, carding a 1012-rated, 9-under par 54. Holly Finley wasn't far behind, carding a 7-under par 56, which moved her into solo second place for the tournament after Van Dyken fell off the pace, carding a 2-under par 61 moving her into a tie with Walker for third.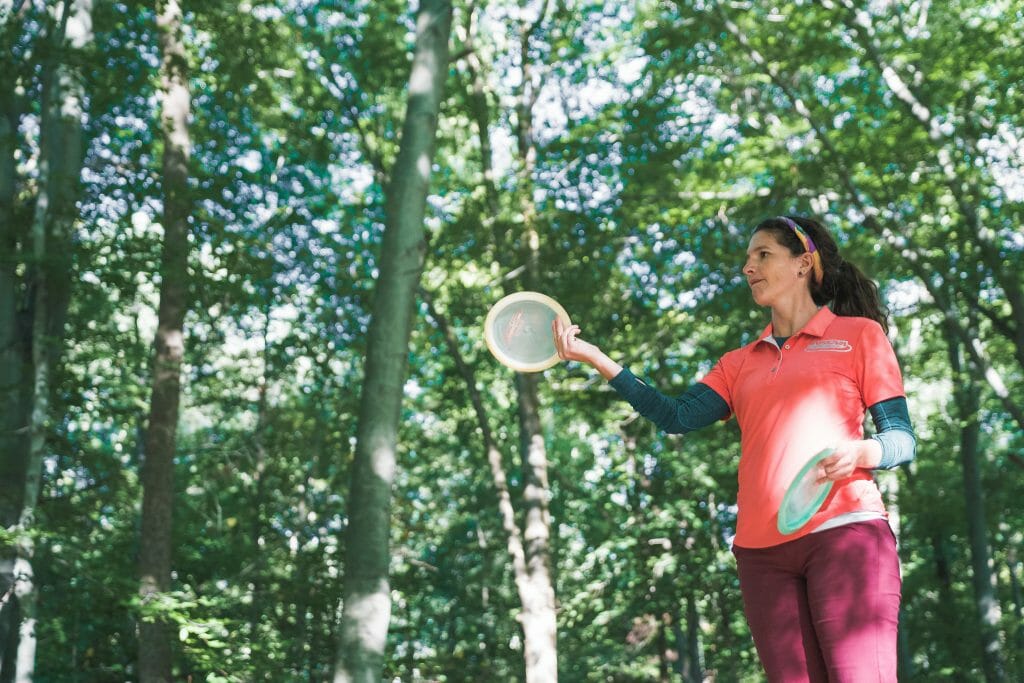 "The first round I battled a little bit with my own mental game, so the second round I made a pretty conscious effort to try to stay positive and not whine at all," Walker said. "I stuck to my game plan of no whining at all which all translates into not holding onto your previous shots and not looking back at them.
"There's definitely a lot of birdies out there, but they're not necessarily easy I would say…it's all about trying to keep it in the fairway and sometimes you just have to hope for a little luck," she continued.
Walker is looking forward to the final round, back at Renegades Trail, with the pins set in the long position.
"Actually, that was my favorite course when I practiced, the longer course that is open, which is not normally the type of course I like, but I feel like out of the four layouts we play, it's the truest disc golf course. It's going to reward good shots and punish bad ones and that's what we like in a disc golf course," said Walker.
After three rounds, Pierce is in the lead at 12-under par 185 total, Finley in second at 11-under par 186 total, and Walker and Van Dyken are tied in third at 10-under 187 total.
---
USWDGC is set for an exciting finish, with Pierce, Finley, Walker, and Van Dyken all within two strokes of each other. Players on the chase card will have a chance at the title as well with Tattar, Zoe Andyke, and Catrina Allen all within five strokes of the lead.
The FPO final round starts at 9 am on the Renegade Trail long layout. Follow along with the rounds at PDGA Live Scoring.