Smugglers' Notch emerges as the standard-bearer for future championships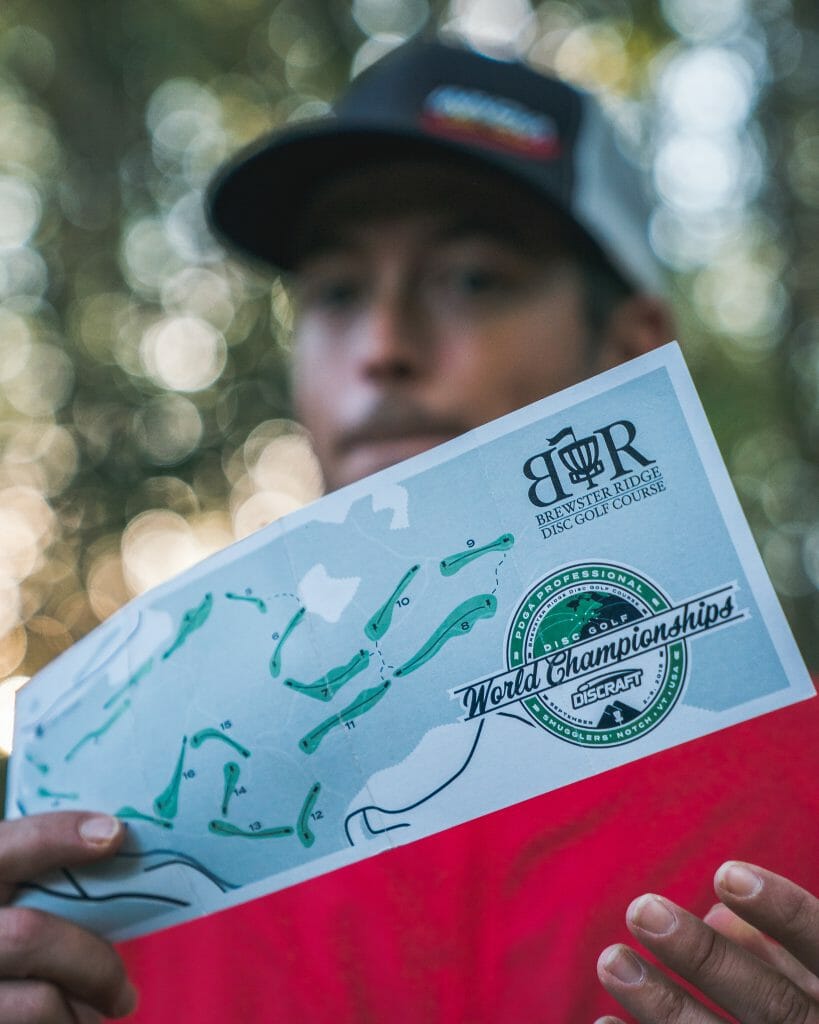 As we bask in the afterglow of what was, in my opinion, the best edition of the PDGA Professional World Championships since 2014, I want to take a moment to assess the state of our longest running major.
Worlds is a tournament in flux, and recent history suggests that the championship model of yore is incongruous with the rapidly evolving professional landscape today. Over the last five years, the tournament has undergone a facelift, shedding rounds, courses, and divisions as a more robust and financially-viable professional touring schedule emerged. Simultaneously, disc golf has become a weekly spectator sport driven by live and post-production video coverage, and a flourishing 24-hour news cycle comprising podcasts, vlogs, and editorials.
In my opinion, tournaments can't truly claim Major status (note the capital 'M') without a strong, supporting tour and events, and Worlds reaps benefits from its emergence. But Pro Worlds also has to give of itself in return. What was once the premier national event—a week-long competition, vacation, and reunion—has become one of many premier events.
Let's take a minute to review the changes to the World Championships between 2014-2018.1
2014 – Portland, OR. 7 rounds: 6 full field > cut > semifinals > Final 9. All professional divisions. 6 courses (MPO played 4, FPO played 5). 1-2 rounds per day.
2015 – Pittsburgh, PA. 6 rounds: 5 full field > cut > semifinals > Final 9. All professional divisions. 4 courses (MPO played 3, FPO played 4). 1-2 rounds per day.
2016 – Emporia, KS. 5 rounds: 4 full field > cut > semifinals > Final 9. All professional divisions. 4 courses (MPO played 3, FPO played 3) 1 round per day.
2017 – Augusta, GA. 4 rounds. No cut. No Final 9. Two divisions: Open, Open Women. 2 courses. 1 round per day.
2018 – Jeffersonville, VT. 5 rounds: 4 full field > cut > final round. Divisions: Open, Open Women. Two courses. 1 round per day.
I applauded the decision to implement a four-round tournament in 2017 because it standardized tournament length across the professional tour. Majors, NT, and DGPT events were either three or four rounds without exception. I was especially glad to see the showcase Final 9 phased out. This contrivance always made the tournament seem overlong to me and was too often inconsequential. Its essential purpose seemed primarily logistical—to reconvene all competitors at the same venue and contribute a gallery for the crowning of Open division winners.
When the PDGA announced that Worlds was expanding to five rounds again in 2018, I was miffed. It felt like they were walking back progress. But after watching this year's edition, I'm a convert.
The five-round, two course format is an elegant compromise that maintains vestiges of the idiosyncratic major of yore. On the one hand, it doesn't eschew the traditional slough. Five rounds played over the course of five days on two distinct courses requires mental and physical stamina. On the other, its more compact shape better fits into the increasingly dense tournament calendar. Finally, by implementing a cut after the fourth round and moving all of the remaining competitors to the same course, the final 18 holes became a de facto Final 9.
At this point, I would be remiss not to bring Steve Brinster into the conversation.
Three weeks ago he submitted a proposal to the Facebook hive mind related to this topic. Among other things, he expressed a dire need to standardize the number of majors. He suggested four. And four is good number. As Brinster notes, "sometimes we have to take the lead from our big brother [i.e. golf] and go with what has proven to be successful." Equally important, four seems about the maximum number of majors that readily fit into the heart of the season between mid-April through early October.
Brinster also thinks that the PDGA should contribute $50K of added cash to ease the burden of running the event. I would take this one step further and suggest that the old school model of relying on a volunteer TD and staff to run majors needs to change. The PDGA could divide the Majors and NT Committee into two distinct entities. The committee overseeing majors would provide top down leadership, marketing, and fundraising for all four PDGA majors. Regional TDs would function as emissaries to the governing body, dealing with local affairs and undertaking the literal groundwork pertaining to course preparation.
Last, but not least, I think we need to consider changing the name of the tournament. In a sport where there are multiple majors, can a single event really crown a world champion? To me, the name 'Worlds' is hyperbolic aggrandizement for a tournament that has never been contested outside of the United States and typically fields fewer international competitors than the United States Disc Golf Championship on a yearly basis. I like the ring of The PDGA Championship, personally.
In conclusion, here are the specific parameters I would propose to the PDGA for their flagship major:
The PDGA Championship is the third of four majors and must take place in late-August or early September between the European Open and the USDGC.
The locale must afford two championship caliber courses, preferably of a differentiated but complementary nature, to be played in alternation by both Open divisions.
The tournament comprises five rounds with a cut before the final round. Champions must be crowned on the same course.
I think that the PDGA's recent experimentation with format and scheduling should be commended. After all, the best way to learn what does and doesn't work is through testing a hypothesis. Smugglers' Notch should be viewed as the new standard-bearer for Worlds (ahem, The PDGA Championship?).
We need to clearly define its trajectory quickly but with care, codifying benchmark standards for the future. Our history — past, present, and future — is important, and disc golf is young. Let's not bask overlong in the memory of an epic World Championship, but strike while the iron is hot and capitalize on its greatness.
---
The last three years are most indicative of the tournament's recent identity crisis. ↩