10 meters, 10 quick hits. Worlds, worlds, worlds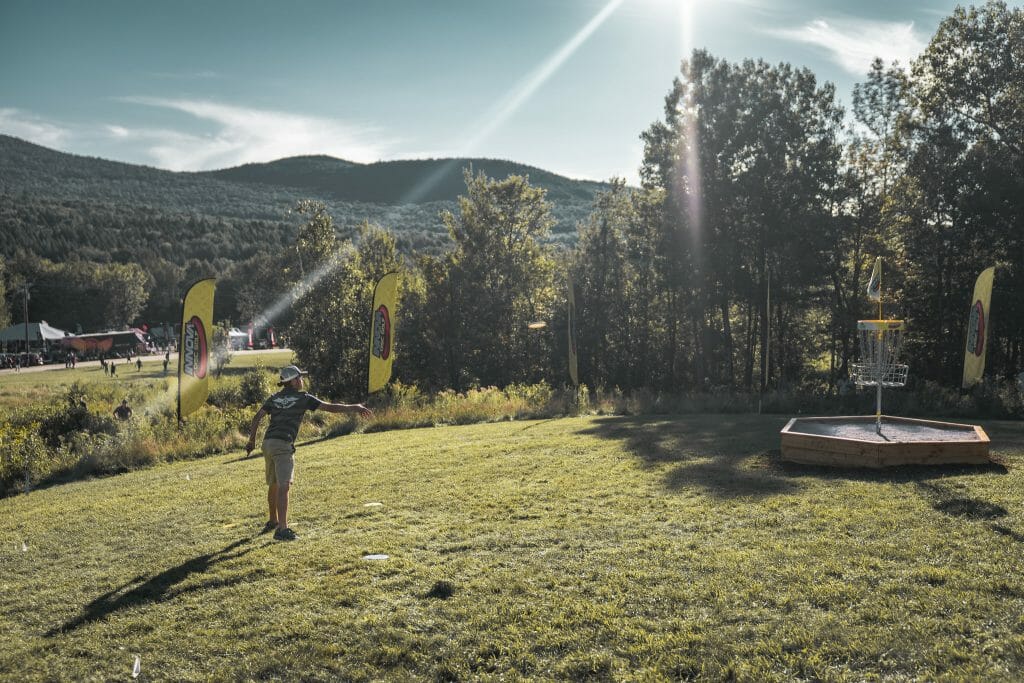 1m — Congratulations to Paige Bjerkaas and Gregg Barsby, your 2018 PDGA Pro World Champions! This is only the second time we've seen two, first-time winners in the open divisions since 1990 when Ken Climo won his first title and Amy Schiller (Bekken) took home her only title. The other? In 2010, when Eric McCabe and Sarah Cunningham (Stanhope) claimed the top spots.
2m — The live coverage was on point this weekend. No knock on the awesome post-production crews out there—Jomez, CCDG, and Tee Time were hustling and bustling per usual—but victory celebrations are so much sweeter in the moment, aren't they? Something about watching the events unfold in real time. I felt like I lived through the weekend alongside the competitors: Bjerkaas jumping up and down before getting sandwiched in a bear hug by her parents; Barsby getting hoisted into the air by 2016 & 2017 world champion Ricky Wysocki.
3m — And might I add, the picture-in-picture work done by the SmashboxxTV crew during Barsby's walk down the fairway on 18 and as he watched his cardmates putt out… man. So good.
4m — 7th hole, 7 strokes. Tournaments rarely boil down to a single hole, but Bjerkaas carded three pars on the seventh hole at Fox Run Meadows. Pierce went triple bogey, double, double, and lost by six. This wasn't a hole where Bjerkaas could disc down for position, either. Measuring in at 1,085 feet for the women, it required distance and accuracy. To wit, Bjerkaas achieved C2 in regulation in all three rounds.
5m — On Sunday, the Dynamic (Discs) Duo went back and forth on the front nine but they made the turn where they started, five strokes apart. In fact, Pierce was never closer than five strokes in that span. Hole 11 proved decisive. Bjerkaas had the 500-foot par 4 on lock, carding a birdie in all three rounds. In the final round, Pierce bogeyed, and her teammate was in full control from that point forward.
6m — Those backups during the third and fourth rounds in FPO. Oof. Inconsistent flow can be tough to negotiate, so it was good to see the players relaxed and having a good time during the delays. In the live coverage, you can see them joking around and stretching to keep loose. Paige Pierce even helped a young fan down the wall with a somewhat bungled but obviously well-intentioned piggyback ride.
7m — On The Upshot, Charlie Eisenhood asked Barsby which mold he wants Innova to release as his signature 1x disc. You know what he wants: E-A-G-L-E (with a flat-top and a special blend plastic). But the Eagle is still a KC signature model, and Barsby respects 'The Champ.' GB won't add his John Hancock to the flight plate without permission from the man with 12 MPO titles.
8m — But seriously, can we also get a signature series GB thermal headband?
9m — Josh Anthon's skip to slow-roll O.B. on 17 was heartbreaking. In the live commentary, Robert McCall asked, "how can you plan for that?" While it was definitely an unlucky break, I would argue that the result was avoidable. The backside of that green is especially treacherous for righty hyzers because the moderate slope encourages discs to skip toward the stakes. Had Anthon landed his drive to the right of the pin, giving his disc more room to settle, he likely enters 18 one back of Barsby.
10m — Did anyone else get the sense that Eagle McMahon wanted the tournament to be over on Saturday? His 963-rated final round suggests as much. After shooting a 7-under par 56 in the first round, the young gun was tied for 13th and four strokes off of the lead. But his lone bogey on 18 felt like a bad omen to me. Of the 21 competitors who scored 7-under or better, he was the only one to go over par on that hole. There were 15 birdies against 5 pars excluding McMahon. In three trips to VT, he still hasn't cracked the top 30.