Andrew Fish and Kaylee Kincaid don't tour full-time but they still have to find ways to prepare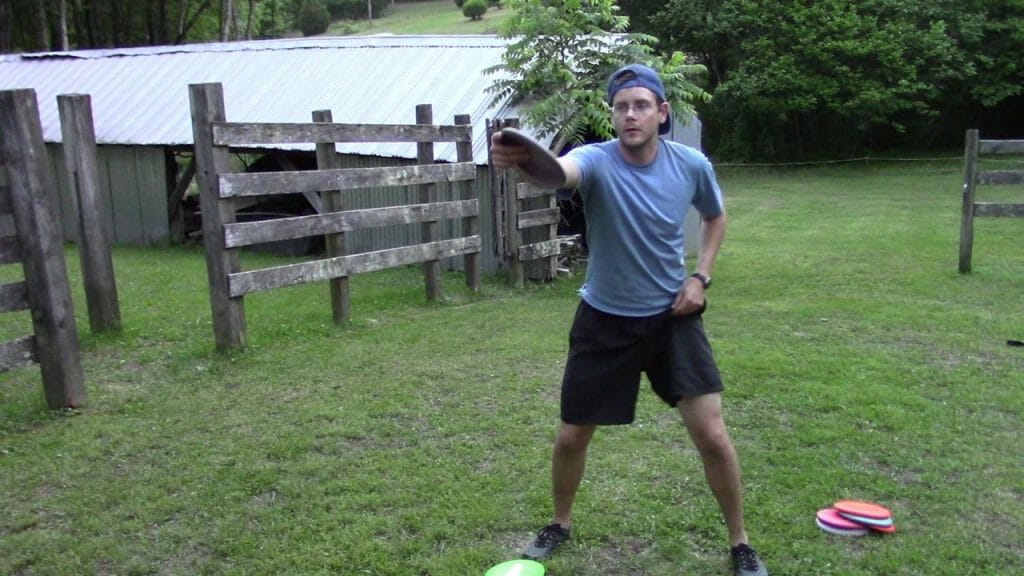 It's no secret that not every professional disc golfer is on the road full-time.
So what's a player to do when a Major such as the PDGA Professional World Championship is being played on courses they're not familiar with? You have to fit in the time and research where you can, with all the resources available.
---
I was up in Vermont at the end of July and made a pilgrimage to Smugglers' Notch Resort to scout out the grounds of the 2018 Pro Worlds. While playing Brewster Ridge — from the blue tees, mind you, I'm no hero — I ran into someone who was obviously practicing for something from the gold tee on hole 4. There were multiple discs flying and notes casually scribbled.
He let me play-through to the more pedestrian tee pad but we ended up talking anyway after catching-up to his playing partner. It was Discraft-sponsored Andrew Fish doing his own reconnaissance and preparations for Pro Worlds.
"I can't take even three or four weeks time to go live that touring life and get the repetition that I would really like," Fish said when I caught up with him over the phone last week. "[My schedule] is a lot like the regular weekend warrior."
Fish is based out of Baltimore, Maryland and is one of the premier players in the Mid-Atlantic area. And when he travels with his 1024-rating, he usually performs well. Fish finished 14th and 23rd at the last two Pro Worlds he has attended. A tournament he's never made it to though is the Green Mountain Championship, so knowing Worlds would be at the same complex, Fish had to find a time to practice the courses.
"It's taken a while to get to this point and to learn the process that works for me," Fish explained about why he wanted to get up to Smuggs' before the event week. "The courses are going to be covered with people the days before…like everybody is cramming for a test. They're trying to get all the shots and the pace is really slow, so you can't just move through the course."
While Fish was still planning to get a couple practice rounds in the week of Pro Worlds, a long, off-weekend on Fox Run Meadows and Brewster Ridge meant he could go at his speed and take all those extra shots without feeling rushed. It's also a completely different beast to get to know the courses in person rather than watching YouTube videos.
And that's not to say tournament videos can't come in handy. Kaylee Kincaid is in a similar boat to Fish, not traveling to tournaments full-time, but making it out to big events as time allows. So far this season, the Kansas City-based pro has made it out to the Las Vegas Challenge, the Jonesboro Open, and The Bloom, an annual A-Tier in the mountains outside of Denver, Colorado.
Kincaid relies on video clips, both MPO and FPO, to have an idea of the shots needed to execute a game plan before she even arrives on a course to practice.
"I used to take a bunch of notes and tell myself, 'okay, throw this disc on this hole.' And I realized that really took me out of the present," Kincaid said. "Now I really focus more on being the course, seeing the hole, figuring out my line and then being confident in my game. And then I see what the course warrants, trying out what I was thinking and then sort of figuring out what my best percentage shots are going to be going from there."
Kincaid still likes to get to tournaments early to get practice rounds in but feels like she can put in a lot of quality mental preparation before she even leaves the house.
As far as Fish's July prep trip, he says Brewster Ridge may have moved into his top five favorite courses, and he got plenty of run out at Fox Run Meadows. He was able to play each course at least three times through with multiple shots each hole.
"I threw five shots off every tee. And if there were a couple of different ways you could play it, like a safe shot or an attacking shot, it might have been up to 10 or 12 shots," Fish said. "Just like research and development, trying to figure out what worked, what I'm comfortable with."
While practicing the courses, Fish even got the benefit of some inclement weather which helped prepare for any type of conditions that could occur.
"I also had two different wind directions which is really fortunate," Fish said. "I have no idea what the prevailing wind is going to be like in early September up there, so I was writing down what I thought worked, what didn't work.
"I'm really just trying to build comfort so that while I'm preparing for the tournament I've got something to refer back to and I feel like that's going to jumpstart my ability to get comfortable on the course again."
After one round of Pro Worlds, it seems all that preparation paid off. Fish shot a bogey-free, 1059-rated 9-under par 54 first round on Fox Run Meadows and is tied for third place.
After that opening round, Fish said he's more or less sticking with his preparation but ad-libbing based on observations in the moment too.
"I changed a couple shots on Fox Run after seeing other players throw the holes, but nothing substantial. So far so good."
Heading now Brewster Ridge today, Fish is looking to stay in contention on one of his new favorite tracks.