It isn't awards season yet, but Cox is stating her case heading into Maple Hill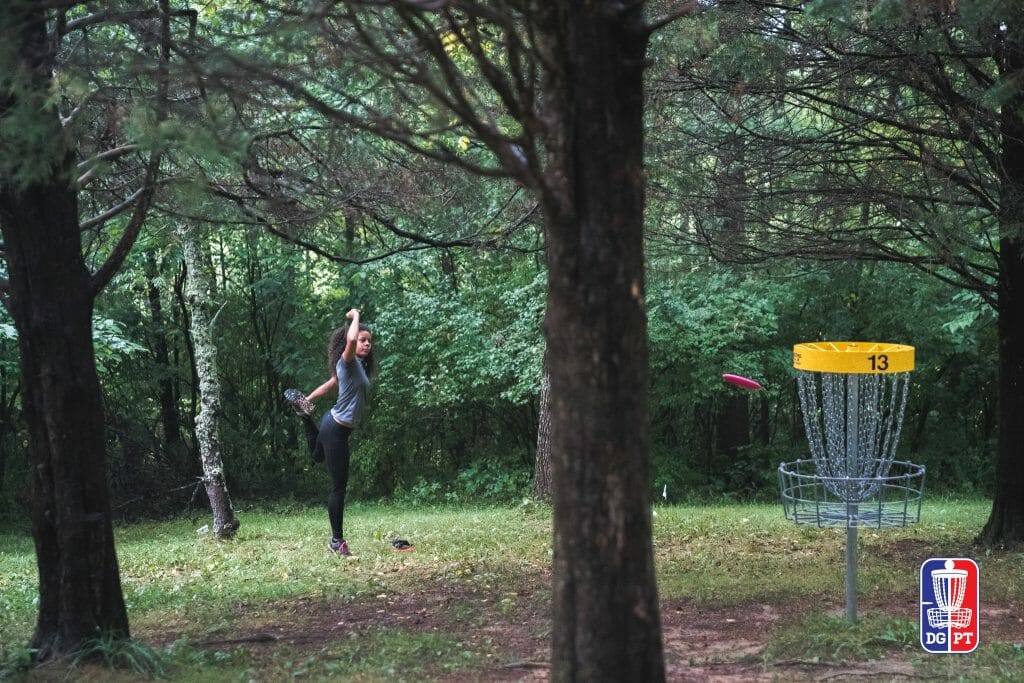 There have been many storylines in pro disc golf this year and the 'most improved' category has been no different. Cases could be made for Garrett Gurthie's return to the scene, or Drew Gibson and Kevin Jones playing at their highest level to date, or even Eagle McMahon finding a way to improve on what was already one of the best talents in all of disc golf. The most underrated and arguably most improved may very well be Rebecca Cox. She makes her first visit to Maple Hill this week, coming off a dominant win at Ladies at the Lake in Delaware, Ohio. That momentum — along with an impressive summer streak full of quality finishes — makes her a strong candidate to be near the top when it's time to make the final, daunting approach shots into 18's island green at the MVP Open and tap out near the sap house.
Cox's rating has jumped 46 points in the last calendar year, starting out at 883 and hiking all the way up to her current 929. Many may remember her from winning a 'Team Sockibomb' sponsorship for the 2017 season. That season was her first touring nearly full-time with support from Ricky Wysocki's team and Discraft. Last offseason she made the jump to Latitude 64 and added more events to her touring calendar.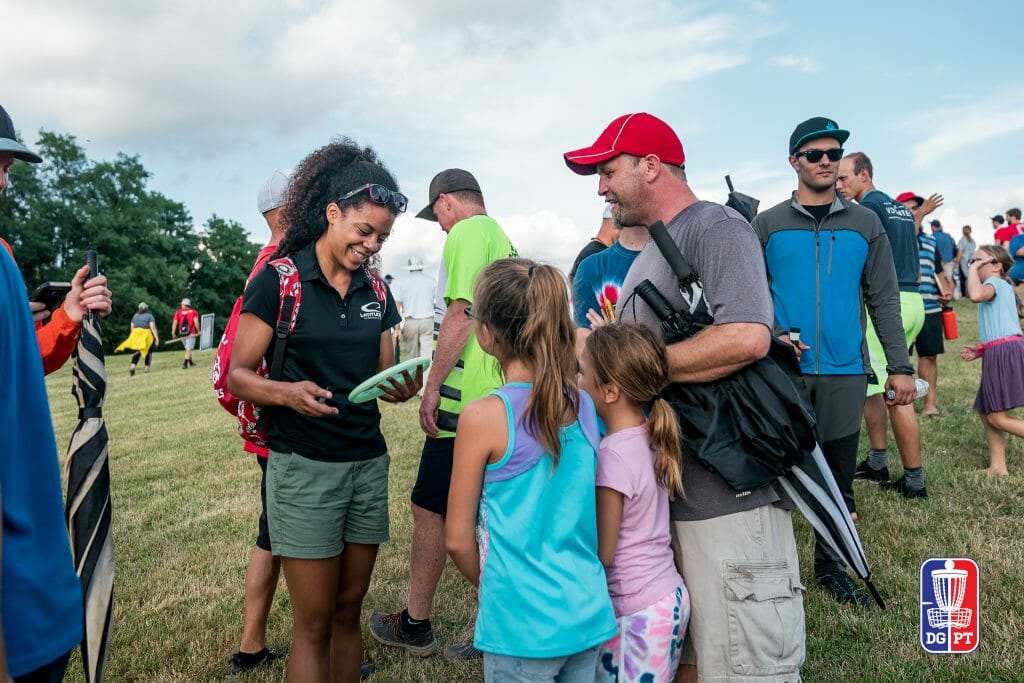 Last season Cox played in 11 tournaments that were A-Tier or higher with an average finish just over 12th place. She also averaged 12th in the four Disc Golf Pro Tour events she played in. She competed in 20 PDGA sanctioned singles tournaments and cashed in half of them.
This year, however, Cox has improved dramatically. She has already played in 15 tournaments of A-Tier designation or higher with a fifth-place average finish. Those impressive figures include her first ever wins at an A-Tier which came in back-to-back weekends at the Two Days in May event at the Blockhouse in Spotsylvania, Virginia and the Tennessee State Championship. On the Disc Golf Pro Tour, she has averaged sixth place in six events played. Cox has already competed in 19 PDGA sanctioned singles tournament this year — just one short of her total from last season — and cashed in all but two of those.
It's been a strong season of cashing checks and big finishes to this point, and her run this summer has been particularly impressive. Since May, Cox has played in 10 tournaments, cashing in all but one, and always finishing inside the top six, while collecting seven podium finishes. This bodes extremely well for her down the stretch with the biggest tournaments still to come. She may not be your first choice when making picks but she has been a lock to finish closer to first than the cash line for months now. As she continues to improve there is no doubt she will be making trips to the podium a regular occurrence.