Kenny Lee takes Masters 60+ in six hole playoff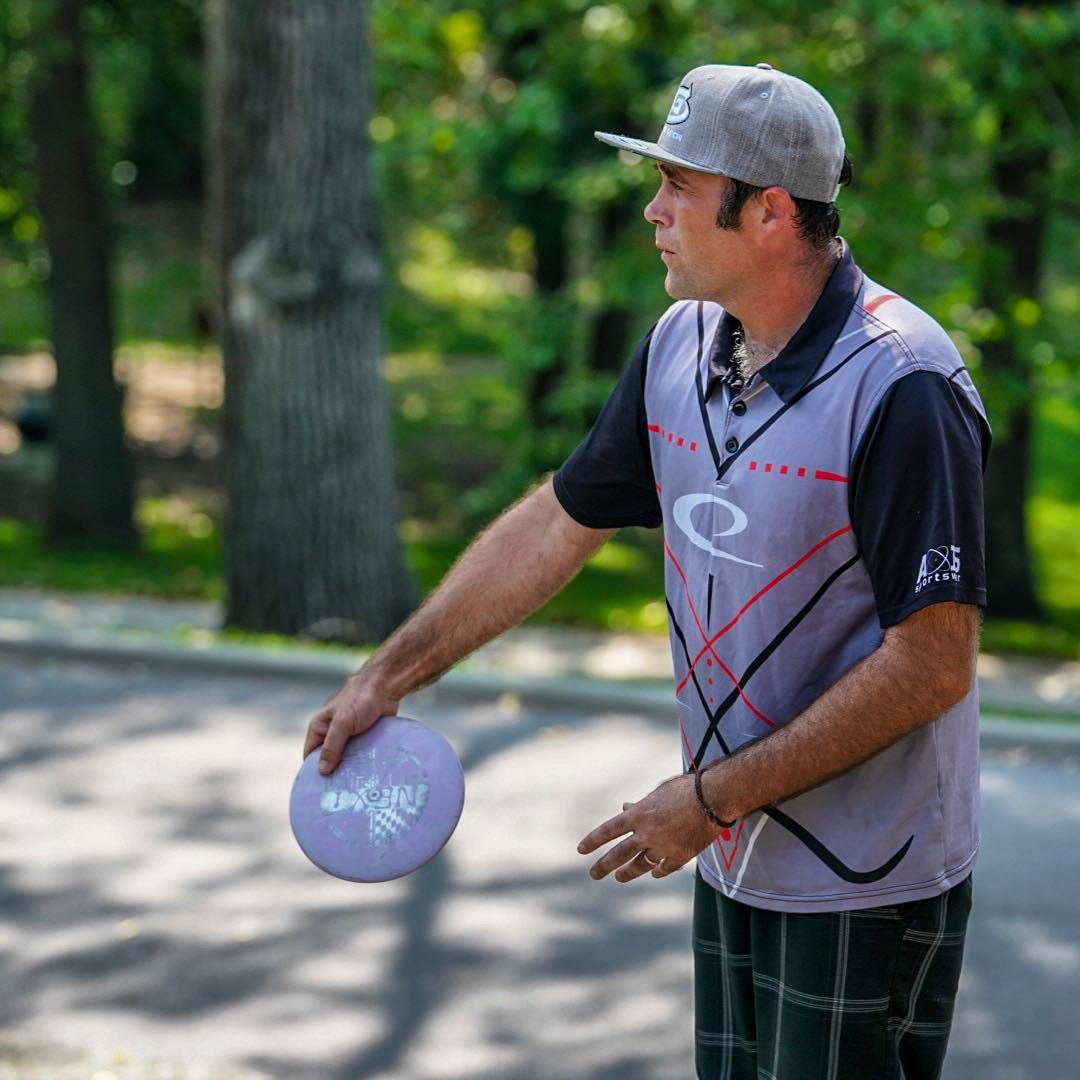 The 2018 PDGA Pro Masters World Championship in Kansas City saw first time champions crowned, including one making a return to the top after a decade-long intermission.
Pro Masters Worlds Awards ceremony! Live from Waterworks.

Posted by Terry Miller on Saturday, August 18, 2018
"I wanted to prove I'm one of the best of my generation," said Dave Feldberg a day removed from his Masters 40+ division victory.
In his second year of eligibility and on his second attempt, Feldberg captured his second individual world title with a 47-under par 273, winning by three strokes over JohnE McCray. Barry Schultz and Mike Moser finished third and fourth respectively and rounded out the Final 9 card. The win comes 10 years after Feldberg's PDGA Pro World Championship victory in 2008.
Feldberg was never able to fully separate from the field with McCray and Brian Schweberger pushing him all week, but he said he felt confident and his shots felt good. Especially on the Water Works course, a track he says is one of the best for the age protected divisions as it calls for a variety of shots and accuracy without relying on max distance drive after drive.
It wasn't until he crested the hill on hole 1 of Water Works during the Final 9 that Feldberg felt the win was in hand, and that the win solidified his standing among his peers.
"Last year people were saying I was washed up," Feldberg explained. "I had spinal fusion surgery [chuckles]. It felt really good to win."
Final putts for Feldberg, McCray, Schultz and Moser during the Final 9 at Waterworks. After a decade long wait, Dave Feldberg got his second world title, this time as your 2018 Pro Masters 40+ World Champion! #2018MastersWorlds #discgolf #KCMO

Posted by Professional Disc Golf Association on Saturday, August 18, 2018
In addition to the individual championship, Feldberg also won the 40+ doubles championship with Patrick Brown, as well as the 40+ putting competition, a title he said gave him some momentum.
Feldberg will not be competing in this year's Pro Worlds, but will be playing again in at the Delaware Disc Golf Challenge, as well as the United States Disc Golf Championship and Hall of Fame Classic. In the meantime, he'll be criss-crossing the country with the Next Generation Tour and hosting clinics along the way.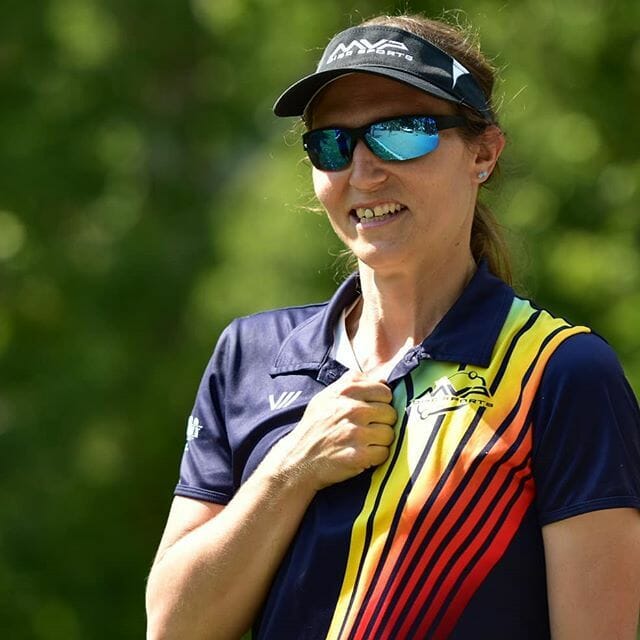 One of the new professional champions won their title in dramatic fashion over a heavy favorite. Kimberly Giannola has only been playing sanctioned events since 2016 yet took Courtney McCoy to a sudden death playoff after the two player Final 9. McCoy was the highest ranked player in her division by almost 50 points.
Giannola had a bit of an advantage, and the added pressure, of playing some of her home courses, granted the familiarity does not always mean you get the friendly kicks.
"I didn't go into a round thinking I needed to defend Rosedale or Heritage," Giannola said. "Heritage can be a dangerous course, and I have never played it as well as I did on Wednesday. I thought if I could keep up that level of play for the remainder of the tournament, I had a chance."
Giannola would outlast McCoy and take Women 40+ on the second sudden death playoff hole to add a professional world championship to her amateur win. It look a monumental effort though for Giannola to push through the Final 9 and get herself back in a position to go to a playoff.
"I definitely did not meet the moment, initially," Giannola said of the showdown. "I couldn't hit lines, I made some poor decisions, and it cost me. I started off four strokes up, and before the 5th hole of the Final 9 I'd already lost them."
She continued: "Hole 9. That was my single opportunity to catch Courtney and erase the deficit. I had to hit a dangerous uphill line and then park my upshot, and I managed to do both. This was the one time my nerves went away before the playoff, and given my play in the Final 9 up to that point, it seemed like an impossible ask."
While Giannola had to rely on her own late heroics to capture the crown, she said she leans heavily on the people in her disc golf life that have brought her to this point, such as the Kansas City Disc Golf Divas who were instrumental in getting her to play more when she was first beginning to compete. And of course, her spouse, Nova, who first introduced her to the sport and keeps her level during a round.
Going into the tournament, it was assumed Masters 50+ would come down to two-time divisional world champion Ron Convers and first-time entrant Patrick Brown. That assumption was correct.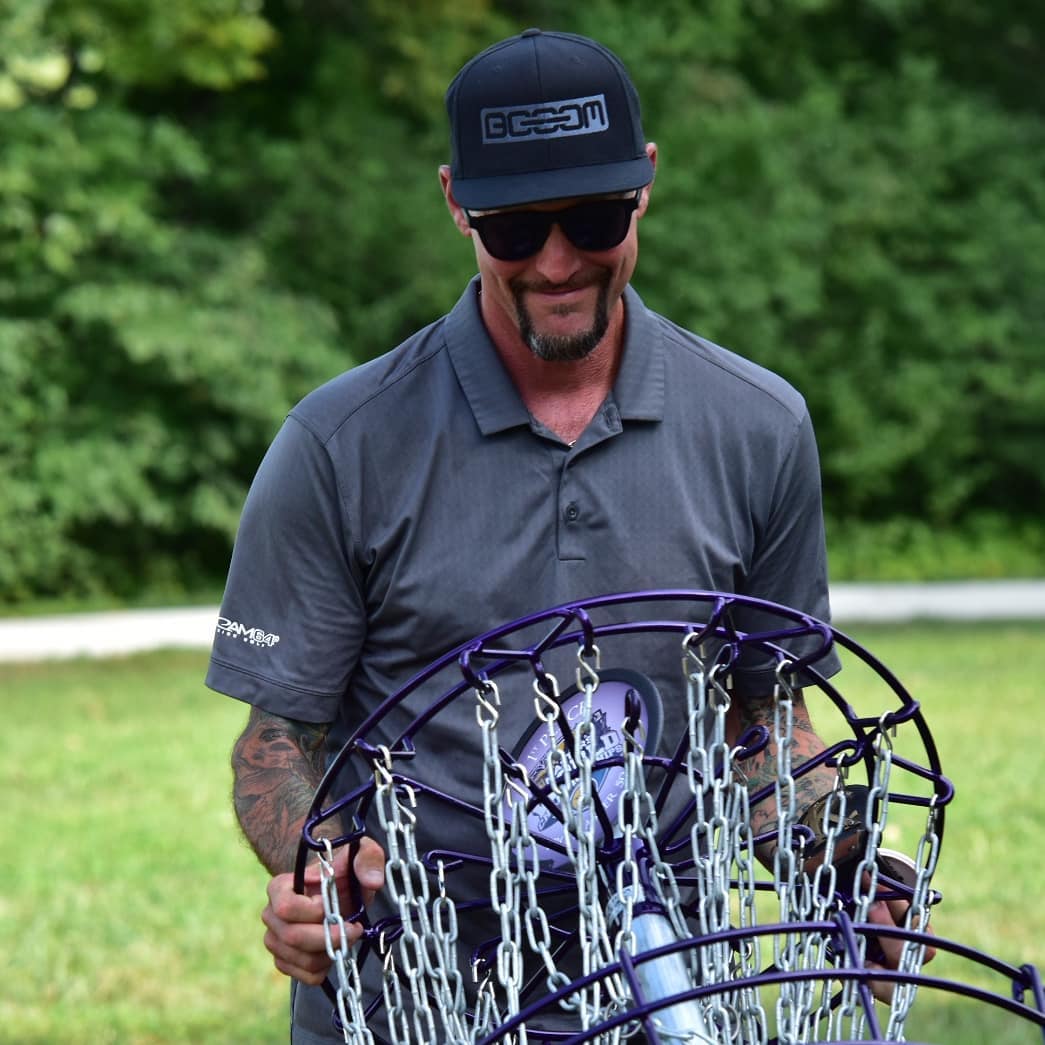 Brown took an early lead and went wire-to-wire for his first individual world title. He'd win by 12 strokes over Convers, who subsequently bested third place by seven strokes. Brown was also a part of the winning 40+ doubles team with Feldberg.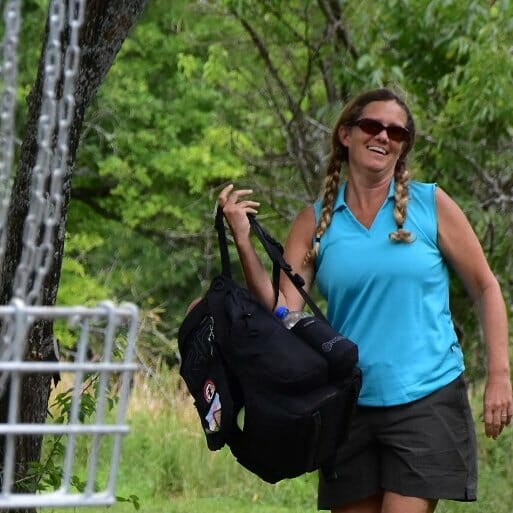 While Tavish Carduff was the runaway winner in Women 50+, the Masters 60+ had another legendary battle go down. It took six sudden death playoff holes for Kenny Lee to defeat Rick Voakes for his first world championship.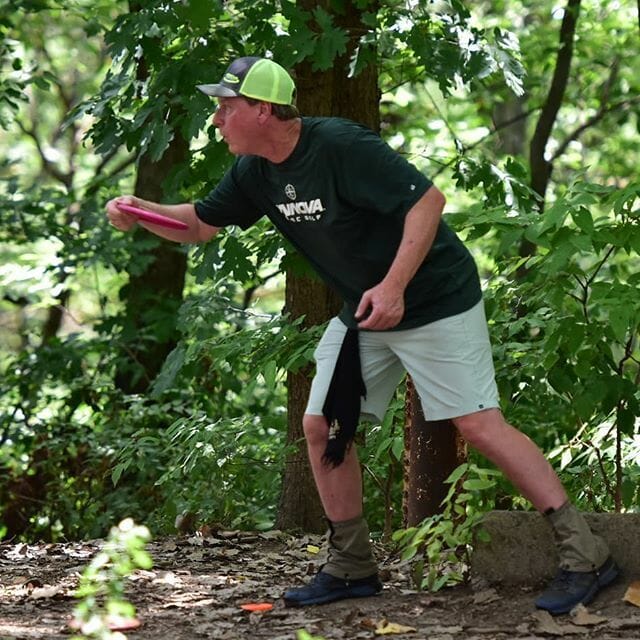 Jon Graff and Pete May snagged world championships in Masters 70+ and 75+ respectively.