Risley and Dickerson tied for second; McBeth struggles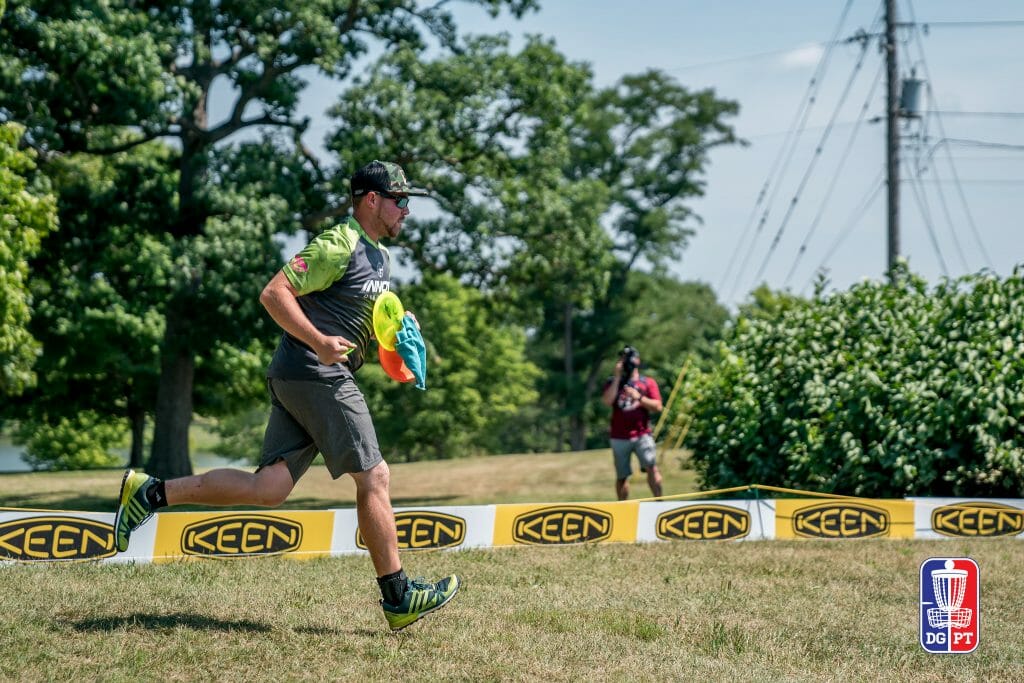 It may be the least predictable tournament on the Disc Golf Pro Tour. Every year it seems the leaders of the Ledgestone Insurance Open are peppered with more players outside the top 10, in terms of player rating, than any other event.
After round one, only 21-percent of the field is under par after tackling the Eureka Lake course. The majority at even par or above includes Paul McBeth who sits at even-par 63 in 38th place. Garrett Gurthie leads by one stroke with a 9-under par 54, over second place A.J. Risley and Chris Dickerson, who are at 8-under par 55. Gregg Barsby is in a four-way tie for fourth at 7-under and will play on lead card Friday.
The Leaders
Gurthie, Risley, and Dickerson are tied for first in fairway hits at 89-percent. With the exception of Risley, round two's lead card did not putt particularly well from Circle 1, as the remaining three were under 90-percent. The troika did, however, make at least 50-percent of their Circle 2 putts.
Gurthie, Risley, Dickerson, and Nate Sexton finished the round with the fewest bogeys, each only carding a single. Sexton is one of the four tied with Barsby in fourth. Gurthie was close to adding another if not for a 100-foot par save on hole 10 after going OB on his drive. We assume it was with a Sonic.
Slow Starts
The front nine has traditionally caused golfers to come out of the gates a bit sluggish. Risley, for instance, was only 1-under par through 10 holes before ripping off seven consecutive birdies.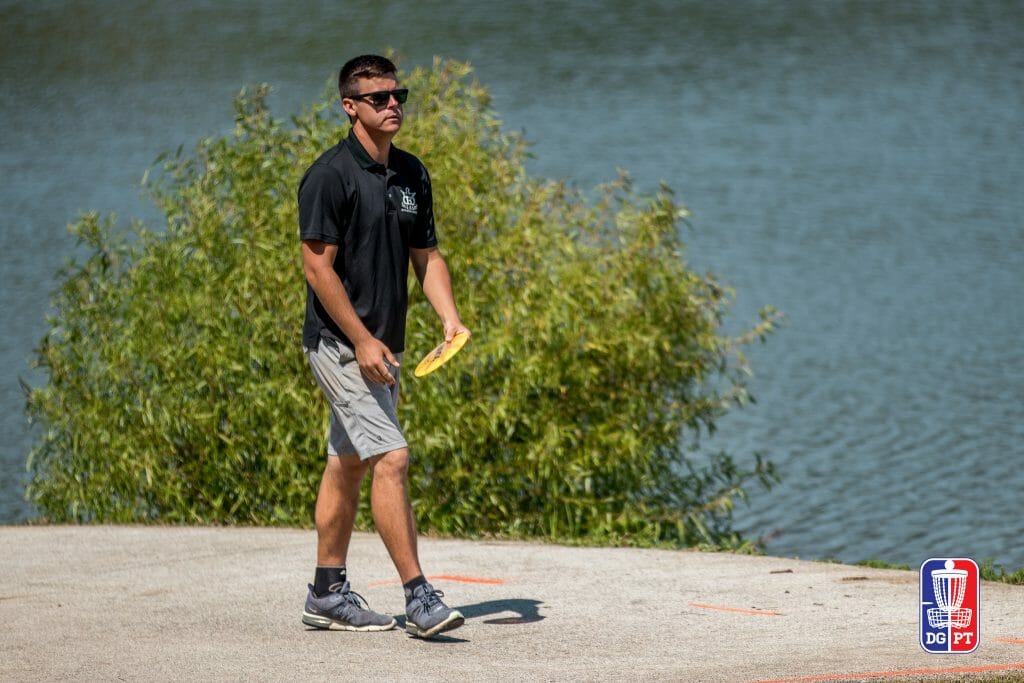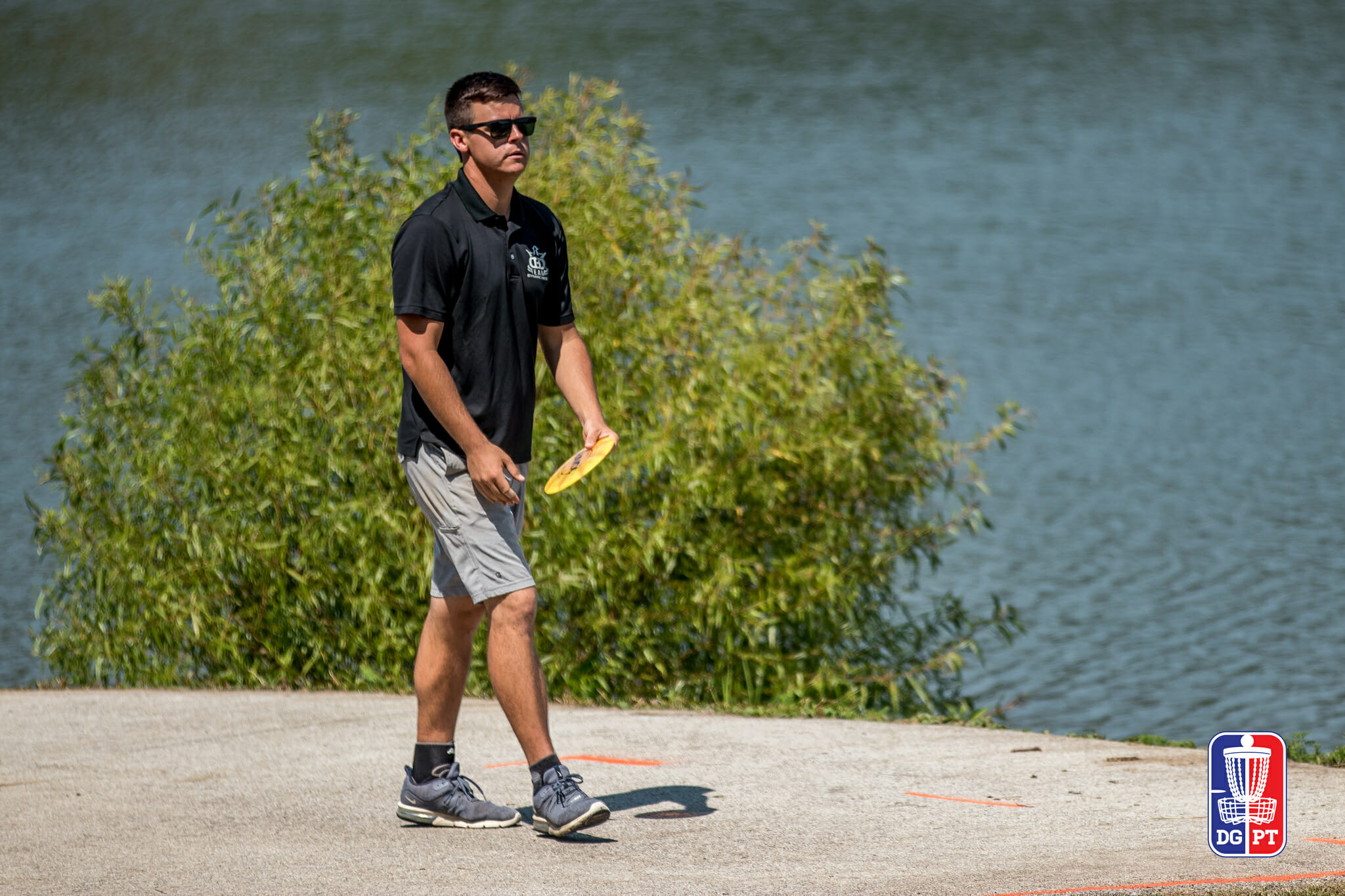 "I messed up a few shots and missed a couple Circle 2 putts on the front, so I wasn't too discouraged," Risley said after the round. "I basically did everything I knew I was capable of on the back. I threw my shots inbounds and close to the basket for some easy putts."
Ricky Wysocki had a similar stumble. He was 3-over par after seven holes until he went 8-under to finish the round, and is tied in ninth at 5-under par 58 with 2017 champ Josh Anthon. The hot finish included a walk-off 80-footer for birdie on hole 18.
McBeth Way Back
Somone who wasn't able to overcome a rough start was Paul McBeth. He was 2-over par through 11 before finishing at even par. McBeth's putter was failing him, connecting on only 81-percent of his Circle 1 putts. He is currently ranked 135th out of 175 players for his putting, and two- or three-putted three holes.
Stat Drop
Overall, this year's first round played +0.87 strokes higher than it did in 2017, while the scoring separation between first and tenth place closed from six strokes last year to four strokes in 2018.
The day's most difficult hole, the 897-foot par 4 6th, played more than one stroke over par and was bogeyed or worse by 62-perfect of the field, including Gurthie's only blemish on the round. Twelve holes, or two thirds of the Lake Eureka course, played over par during round one.
---
The lead card of Gurthie, Risley, Dickerson, and Barsby is scheduled to tee off at 3:15 p.m. local time, weather permitting. You can follow along with the live scoring at UDisc Live, and the live broadcast begins at 3:00 p.m. eastern time on the DGPT YouTube channel with the Open Women lead card up first before the Open card tees. Check back in here at Ultiworld Disc Golf for recaps and coverage of the final round.