Chris Dickerson gets win number 20 of 2018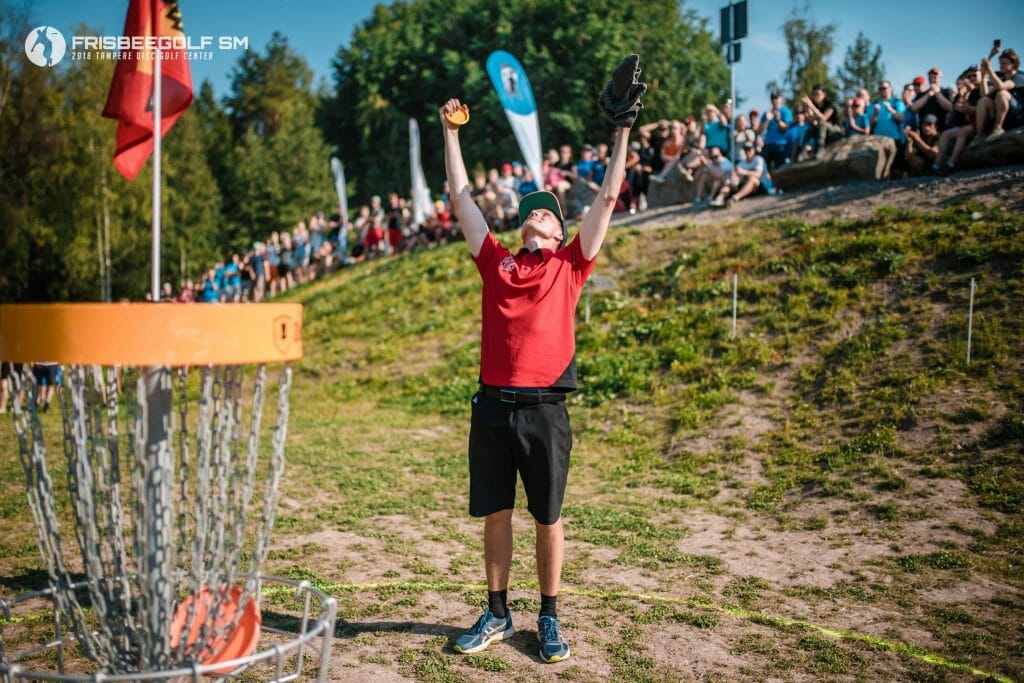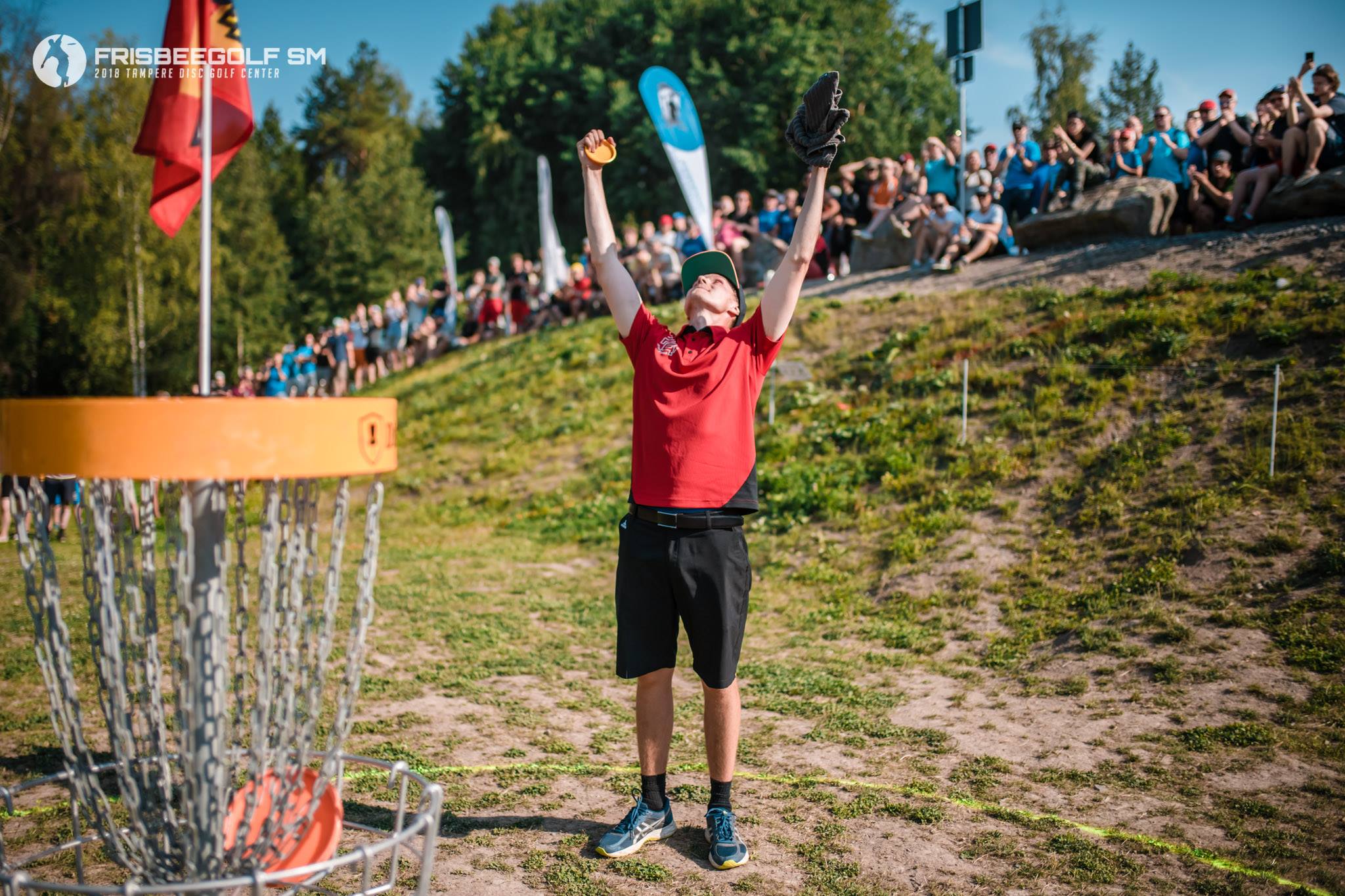 Finland's National Championship
A new national champion was crowned in Finland, and it was Leo Piironen claiming the Finnish National Championship for a third time, his second in three years.  
Piironon used a 1051-rated first round to get himself out front early. It was a lead he would go on to hold at the new Tampere Disc Golf Center through four rounds to claim a one-stroke victory over Janne Hirsimaki. Vaino Makela finished third, four strokes off the lead. Last year's winner, Seppo Paju was sixth.
After three consecutive years as a runner-up, Henna Blomroos collected her second Finnish National title by 10 strokes over the three-time defending Finnish champion and her touring partner Eveliina Salonen. Salonen has placed second or first in every tournament she's played in 2018. The four tournaments Salonen didn't win were taken by Blomroos.
Two A-Tiers in the States
In Kentucky, Chris Dickerson went wire-to-wire for his 20th win of the season at the Charlie Vettiner/Wendell Moore Open over the strongest field on this side of the Atlantic. James Conrad continued his strong play after Idlewild, finishing second, and Matt Orum and Alex Russell tied for third after the four-man final 9.
An average of 1043-rated golf over the weekend for Dickerson was enough to top a field that also included familiar touring names like, Grady Shue, Drew Gibson, Garrett Gurthie and Zach Melton. Shue finished fifth, while Gibson and Gurthie tied in sixth and Melton took eighth.
On the Open Women's side, Paige Bjerkaas was not messing around as she tossed a 1001-rated opener on the way to a 10 stroke win over Ellen Widboom. It was Bjerkaas' first win on her summer tour after a slew strong finishes on the Disc Golf Pro Tour circuit over the last two months. Rebecca Cox, Jessica Weese, and Kona Panis rounded out the top five.
Terry Rothlisberger may be one of the best sub-1000-rated golfers out there. The Minnesotan nabbed his first A-Tier win at the Des Moines Challenge, and second win in two weeks. He held off Kevin Jones by one stroke, while Andrew Presnell's 1075-rated final round wasn't enough to move him closer than third place. Michael Johansen finished in fourth place, while familiar tour names A.J. Risley, Colten Montgomery finished in the top 10.
After a dominant second round, Catrina Allen coasted to a big win over Holly Finley — 10 strokes separated first from second. Lisa Fajkus was third in her return to the tour after a mid-season break.
Rounding Up The Rest
The 26th Big Arms on the Brazos was captured by Emerson Keith, who just got done finishing eighth at the Idlewild Open. The win was Keith's 13th of the season, his eighth B-Tier win and already the 36th tournament in which he's competed in 2018. Josh Anthon played in, and won, his first tournament since the Beaver State Fling at the Rocklin Pro-AM. He averaged 1054-rated golf through three rounds and prepares to defend his Ledgestone Open title next week. Also in California, Bobby Musick won the Santa Maria Open.
PDGA Amatur World Championship
Congratulations to all the PDGA Amateur Disc Golf World Champions from a rainy week in Charlotte. Luke Humphries now has a singles world championship to go with his Amateur World Doubles Championship after winning the Advanced division. Alexis Mandujano now has world championships in three divisions with her Advanced Women's win.