Field notes and observations from the 2018 Konopiště Open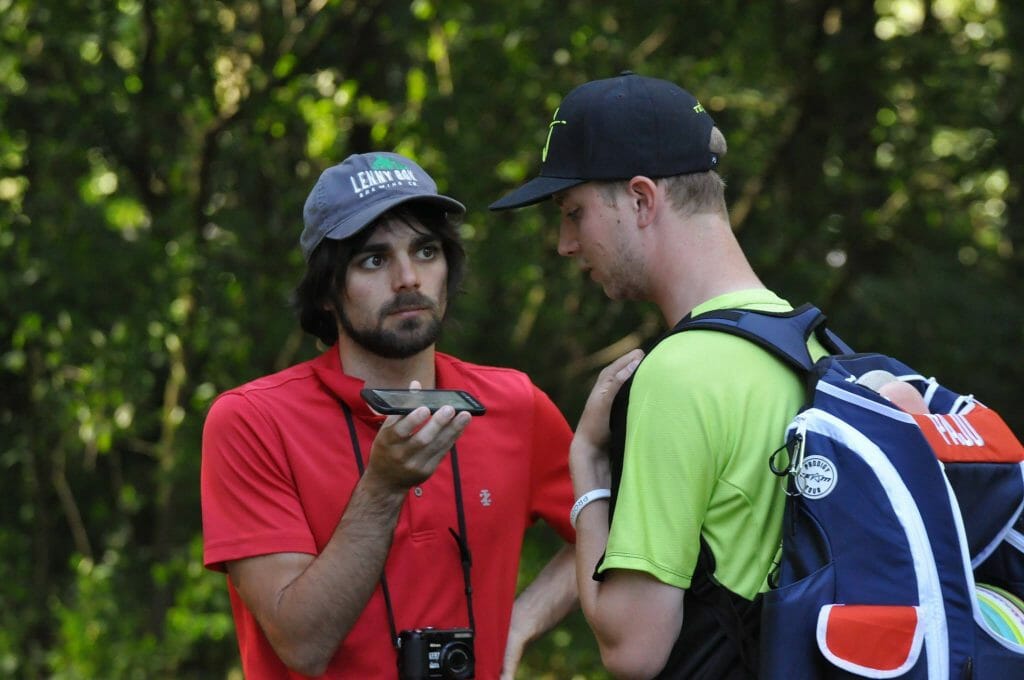 "The Czech-In" is Ultiworld Disc Golf's daily update of all things Konopiště Open from European Beat Reporter Alex Williamson. A new entry for each day of the tournament will add to the scores and stats of our recaps and bring the entire tournament — on and off the course — to life.
---
The Best Shot of Eagle McMahon's Life
Eagle McMahon is destroying the competition at the Konopiště Open, and his hot, 1061-rated, 14-under par 53 third round played a part in that destruction. But, coming off two 16-under par 51s, McMahon called the round just 'decent.' Still, when talking with him after the round, he allowed that he 'made a lot of incredible scramble shots.' 
"It might be the best shot I've ever thrown," he said about one of those scrambles. I asked him to elaborate.
"Hole number nine," he began, referring to a 288-meter (944-foot), downhill par 4 with a wide fairway, but a large patch of brush three-fourths down the fairway on the left and lined with mature trees with low-hanging canopies on the right. "I threw my drive into a tree and it left me on the right side of the fairway, a little obstructed and probably a good 400 feet (122 meters) from the basket. I have enough room to maybe get a shot down there. I take my S-line PD and just snap it as hard as I can, and out of my hand, just a perfect flight and I ended up getting a green hit."
"That's kinda the moment I knew this is for real right now," McMahon continued. "This tournament is being shredded…by me."
Schusterick Doesn't Give a Darn About Ratings
In other circumstances, the secondary Open headline of this tournament after McMahon's dominance would be "999-rated Player Keeps Hanging with the Big Guns." But, as most everyone knows, 999-rated, three-time U.S. Champion Will Schusterick is one of those big guns. As you can tell from his comments in Ultiworld Disc Golf's round three recap, he's feeling pretty good about getting back to form after some time away from the limelight.
Still, I couldn't resist throwing a question at Schusterick as we talked after his third round—a 1054-rated, 13-under par 165 that tied him for third and put him on the lead card over Paul McBeth—about how it feels to be a ratings-buster (a person with a low rating who plays extremely well, bringing down the average rating of tournament rounds).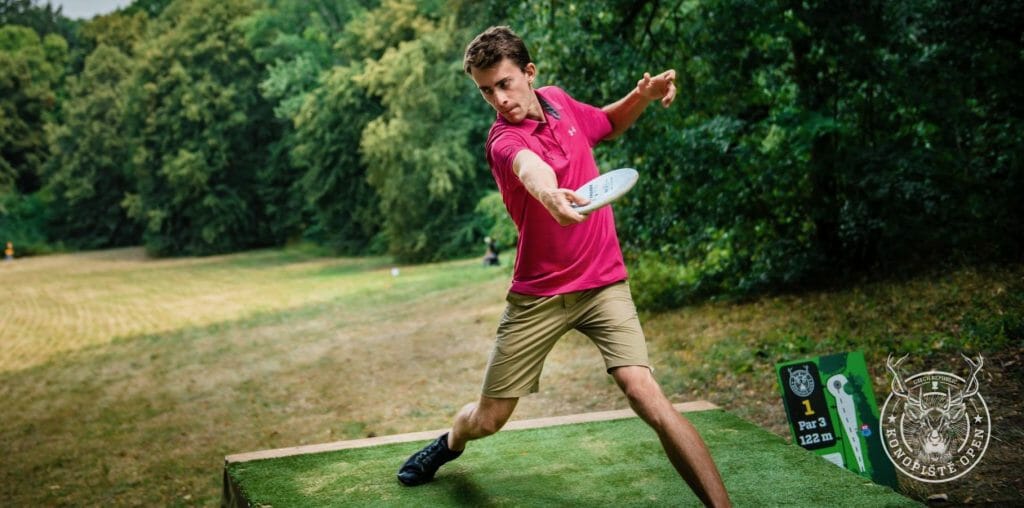 "I won't say any curse words," he said, smiling a little. "But I don't really care at all about ratings. I couldn't care any less. I go out there to play and shoot the hottest round, but if the ratings don't show that, I don't get upset or anything like that."
"Everyone goes through ups-and-downs," Schusterick continued, likely alluding to his own depleted rating, which fell below 1000 for the first time since September 2008 in April of this year. "I'm coming back up and feel good about playing, and that's all that I care about."
Slovakian Katka Bodová on Women's Disc Golf in Eastern Europe
Katka Bodová lives in Bratislava, the capital of Slovakia. Unfortunately for her, she's played well below her 927 rating this tournament and is sitting in eighth place. But there is no denying that she is a player to watch in any Open Women field in Europe or anywhere.
With the Konopiště Open being in the neighboring Czech Republic, and the subject of Eastern European disc golf rarely coming up in the media—much less women's disc golf in Eastern Europe—I wanted to use my chance to see her in person to delve into this interesting if rarely-discussed area.
"We have great women's competition," she began when I broached the topic. "The women's division and junior division is very strong in our region, and maybe one of the reasons is that the environment is really favorable for females."
"It's the attitude," she continued. "Often you go to a tournament, and, for example, at the prize ceremony the female division is announced last; when you have a shotgun start, the first females start on hole number one, closest to the tournament center; and many other small things. Women feel welcome, that's my opinion."
She believes such strategies are drawing more female players to the sport and said that in her area what was once a scene of just five female players total now has alone seven junior females regularly competing.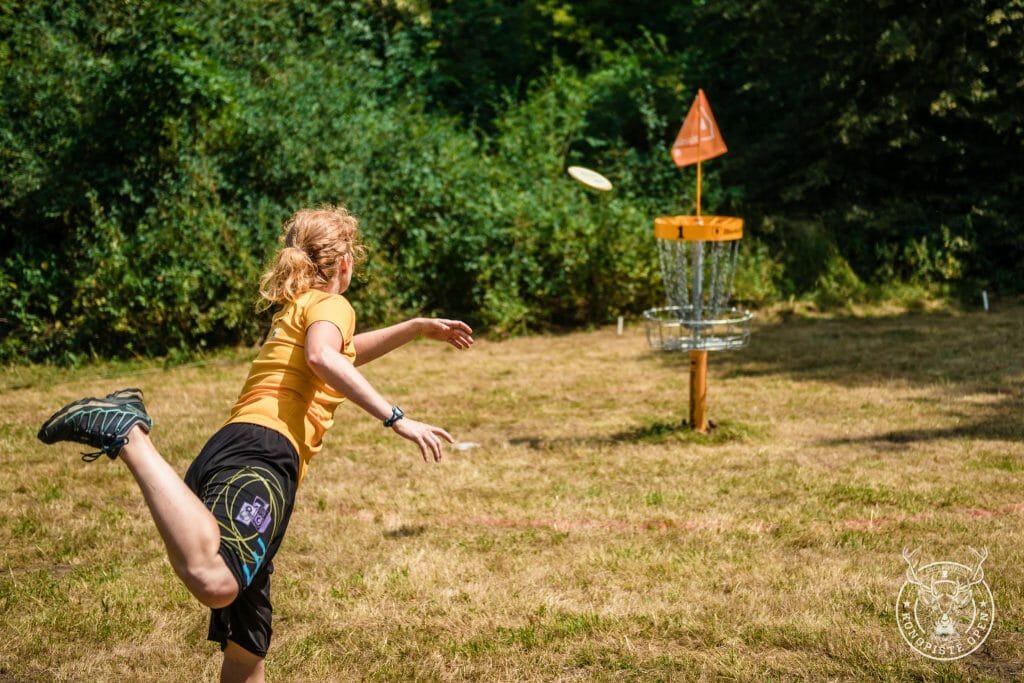 We branched out some beyond specifically women's disc golf to Eastern Europe more generally.
"Slovakia is really small," she said. "But the whole region works as a unit—Slovakia, Austria, Hungary, Poland, Croatia, Slovenia. We have common competitions, something like a tour. Next year we are starting a new tour where Austria, Hungary, Slovakia will all host two tour events. I think the environment is just very welcoming for all these small countries. Everyone wants to participate—it's a very tight region."
Who knows? With enthusiasm high, maybe one day the next Konopiště Open-level success story will come out of Slovakia.