Lizotte in second, Schusterick slays to tie Paju for third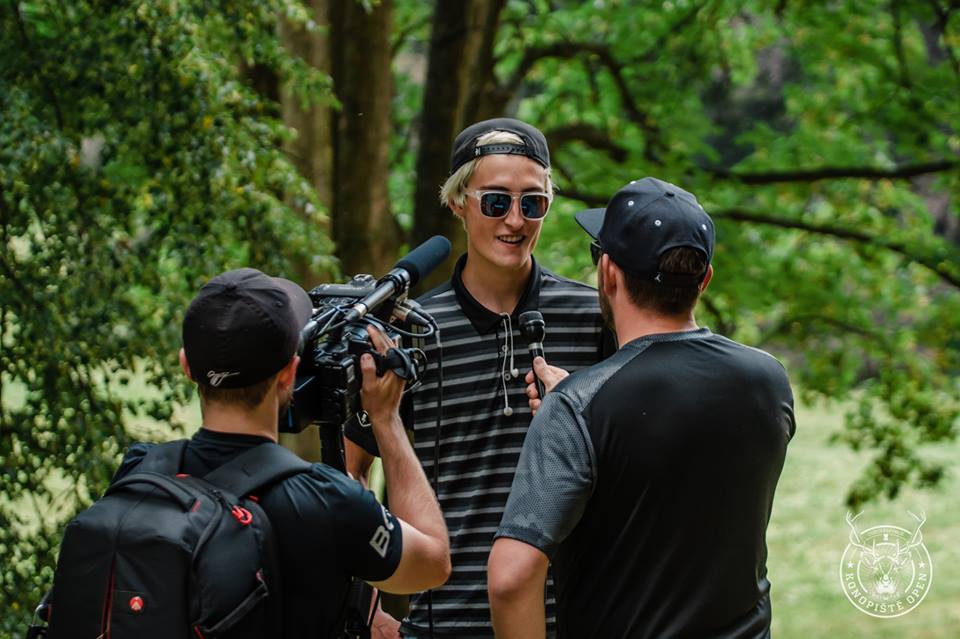 After he shot the hot round for the third straight day—constructing a nine-stroke barrier between second place and himself—I asked Eagle McMahon what sort of statement he believed he was making at the Konopiště Open—the season's first PDGA Major.
"I'm here," he said emphatically. "I am absolutely, 100-percent here."
There's no denying that everyone at the tournament is aware of that fact. Averaging 1074-rated golf over the last three days, McMahon is at an impressive 46-under par 155. The next closest to him? Discmania teammate Simon Lizotte at 37-under par 164, whose 1051 average round rating through three somehow seems lowly compared to what McMahon has accomplished. Seppo Paju is in third with a 36-under par 165. And, in what may be the second biggest story of the Open division after McMahon's dominance, Paju is tied with a resurgent Will Schusterick, whose 13-under par 54 effort today took him from chase to lead card.
"To be above the field as many as I am on a course where separation is so difficult…I don't know," McMahon mused. "It's sort of surreal, but I almost expect it of myself…right now I feel like I'm playing as close to perfect as I ever have."
I then asked him why he believed that 'perfect' switch in him had flipped.
"Perseverance, and just being rewarded for putting in a lot of hard work and not giving up," McMahon answered. "It may sound cliché, but that's pretty much what I did. Last year I had a bunch of upsets and bad times, but I pushed through it. I just feel like this is the result of not giving up."
Lizotte was feeling far from perfect after round three, however. McMahon's excellence had demoralized Lizotte, even though he had shot a 1046-rated round.
"The park is beautiful; the weather's nice," he sighed. "Other than that, it's a struggle. Watching Eagle destroy us is getting kind of old…but very impressive."
Though not overjoyed about his round, Paju was not as upset as Lizotte.
"My round was 'meh,'" he said. "I'm still on the lead card for tomorrow, and I'm very happy about that."
Paju's main concern was putting woes—a theme from the long, and strong-driving Finn—while distance and accuracy from further out has come easy.
"I was putting several times from right outside the circle—35 to 50 feet—and I didn't make any of those," he said regretfully. "If I had made those, my round would've been a lot better…I'll definitely be putting a lot in the morning."
McMahon also has had an effect on Paju's view of his performance and expectations for tomorrow.
"10-down—any other year I would've been really happy with that," he said. "But I'm only thinking about second at this point. Eagle would have to fail so bad that it [the lead] is out of the question. I'm battling for second, and I'll take that."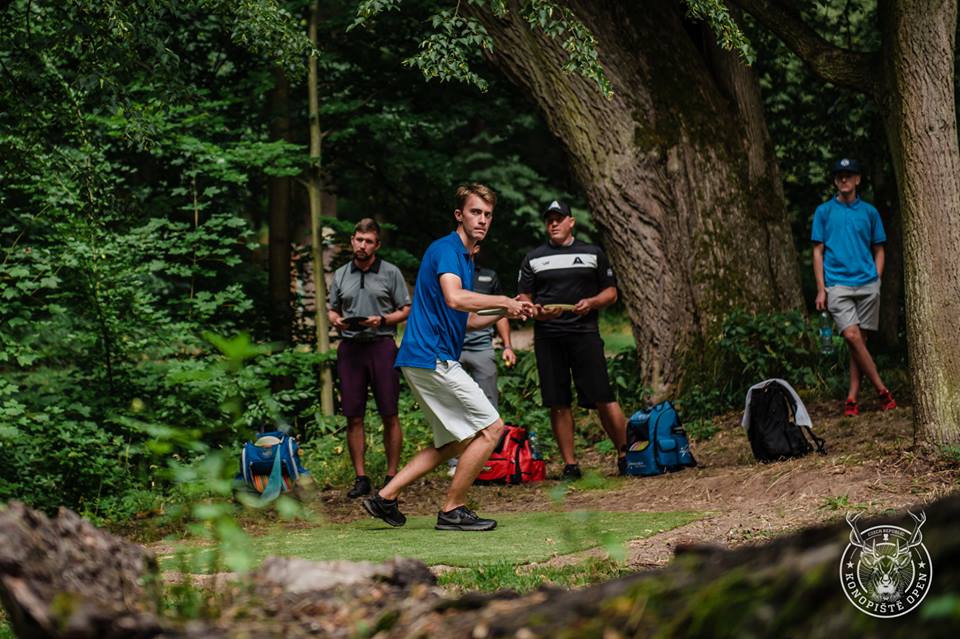 With McMahon's dominance becoming almost old news at this point, perhaps the biggest story of the day was the success of Will Schusterick, who went bogey-free and birdied the last six holes of the round to reach 13-under and snag a share of third and a spot on the final day lead card.
"For the last six months, I've been through a lot of ups-and-downs…but I feel really good on the course," he said. "I got a lot of good people behind me—family, friends, awesome wife—but besides that, I'm just going with how I feel. I have a lot of faith on the course."
When I asked him about how felt returning to a lead card at a PDGA Major after a long time out of the running, he shrugged, indicating some inherent confidence.
"That doesn't mean anything to me," he responded. "I've been on so many lead cards, so I'm not worried about it. I'm looking forward to it, for sure, but I've been there before."
About his goals for the tournament, Schusterick was realistic.
"I just want to continue to play," he explained. "It's not a track meet. I can't go out there and run faster than somebody else…it's really just hole-by-hole. I feel like I'm doing what I'm meant to do out here."
Fellow Prodigy Disc team member Paju expressed excitement when I asked him about Schusterick's return to the top of the leaderboard.
"I'm really happy about that," he said warmly. "I've been really close with Will for the last five years—I was one of the groomsmen in his wedding. I'm really happy to see him playing well again—he seems a lot happier than before."
Not to be forgotten is that Paul McBeth is lurking just one stroke off third at 35-under par 166. He'll be on the chase card, and everyone on the lead card, except perhaps McMahon, will need to be looking over their shoulders tomorrow. Though farther behind, it is also not out of the question that Ricky Wysocki—currently at 32-under par 169—could shoot really hot tomorrow and put pressure on those looking for a podium finish.
Though McMahon has made the outcome almost a foregone conclusion, with perfect conditions forecast again tomorrow, and a course ripe with birdie opportunities for the world's top players, the battle for second is likely to be tight and fierce.