Salonen, Tattar round out top three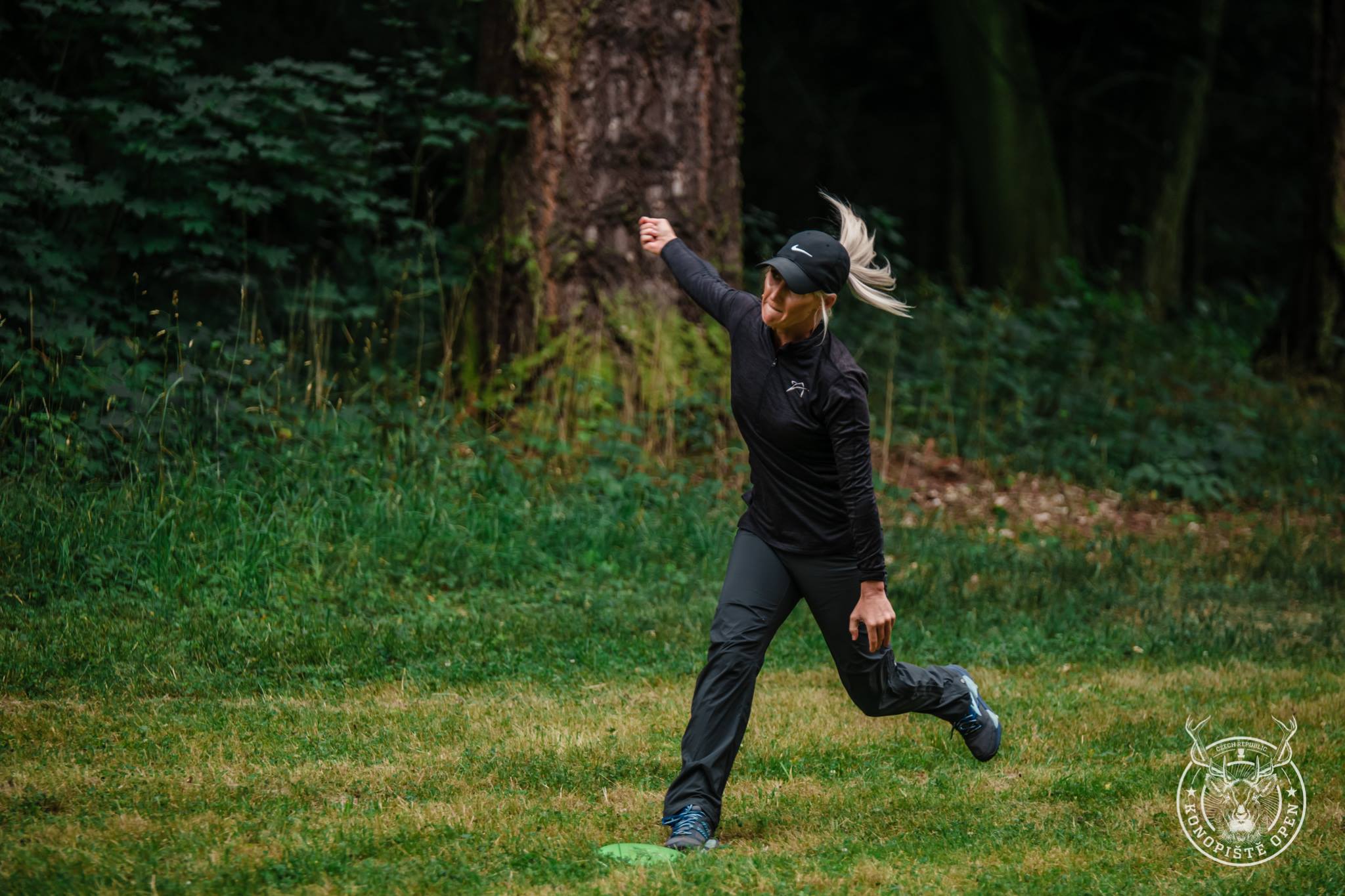 If there's one certainty about the mid-summer swings through Europe, it's that Catrina Allen always shows up ready to compete on the continent's biggest stages. Just one year ago she captured her second career European Open title in Nokia, Finland. Her game travels well, and this year at the Konopiště Open, she's already out to a strong start in defending her stranglehold on Major titles in Europe.
All that success likely comes with high expectations, which is why Allen described her round as just 'okay.' And with her impressive track record and obvious potential to improve on her opening round, the rest of the field described their rounds in the general vicinity of 'not good.'
Allen's 'okay' round was an even-par 67 for the day, rated at 963. Behind her is Finn Eveliina Salonen with a 2-over par 69. Estonian Kristin Tattar is in third with a 3-over par 70, and Finns Hannele Määttä and Henna Blomroos share fourth place with 4-over par 71s.
Allen described an up-and-down round.
"It seems like I'd have a good tee shot and then not execute on the second shot," she said. "On the par 4s, I'd always have one bad shot that got me par instead of birdie."
Eveliina Salonen's 'not so good' round consisted of 'lots of pars and two bogeys.'
Her plan for tomorrow?
"Get more birdies," she said simply, noting that to do that she would really need to improve her putting inside and outside of the circle.
Putting woes also weighed on Tattar's mind, but she doesn't plan any drastic changes for tomorrow.
"I will stick to my game plan," she stated. "At times I feel that I'm just throwing, and I don't have that extra focus. I'll try to find it for tomorrow's round."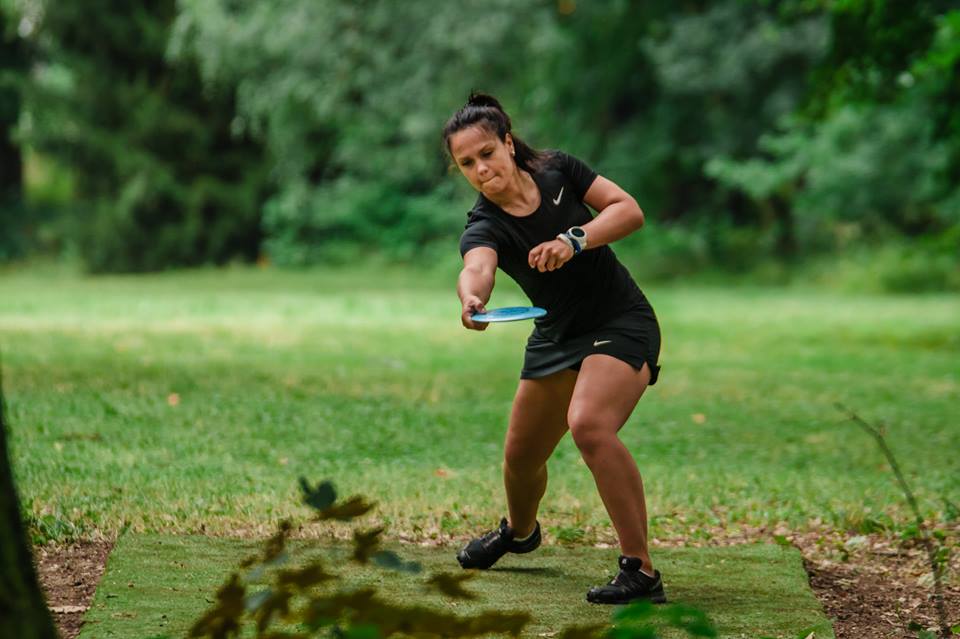 Both Salonen and Tattar showed they can hang with Allen (or, in Salonen's case, best her) at last week's Skellefteå Open. And Blomroos and Määttä each have a recent history of staying competitive with and beating their fellow Europeans. One shouldn't overlook the 942-rated Blomroos who has won three A-Tiers already this season, in particular, who knows where she wants to improve on day two.
"First round felt so long," Blomroos reflected. "And my game was not good. I want to improve my putting game."
Määttä, however, is pleased with how her mental game held up and wants to keep it '"zen" going forward.
"My game felt a bit off today," Määttä explained. "There were some good drives but I really didn't cash those. I think my strong point today was I kept my cool. I didn't go ahead on my game. I took it one shot at the time. And when I really struggled I managed to scramble out of it quite well. Tomorrow I try to keep the same "zen" feeling — just play one throw at a time and have fun while doing it!"
A bit further down the leaderboard are defending Konopiště Open champion Vanessa Van Dyken, Katka Bodová, and Liis Päid tied in sixth place at 7-over par 74.
With the top five players within four strokes with three rounds left to play and more contenders not far behind, expect the action tomorrow to be tight, fierce, and unpredictable.