Jarnes shoots the local route to an "easy" second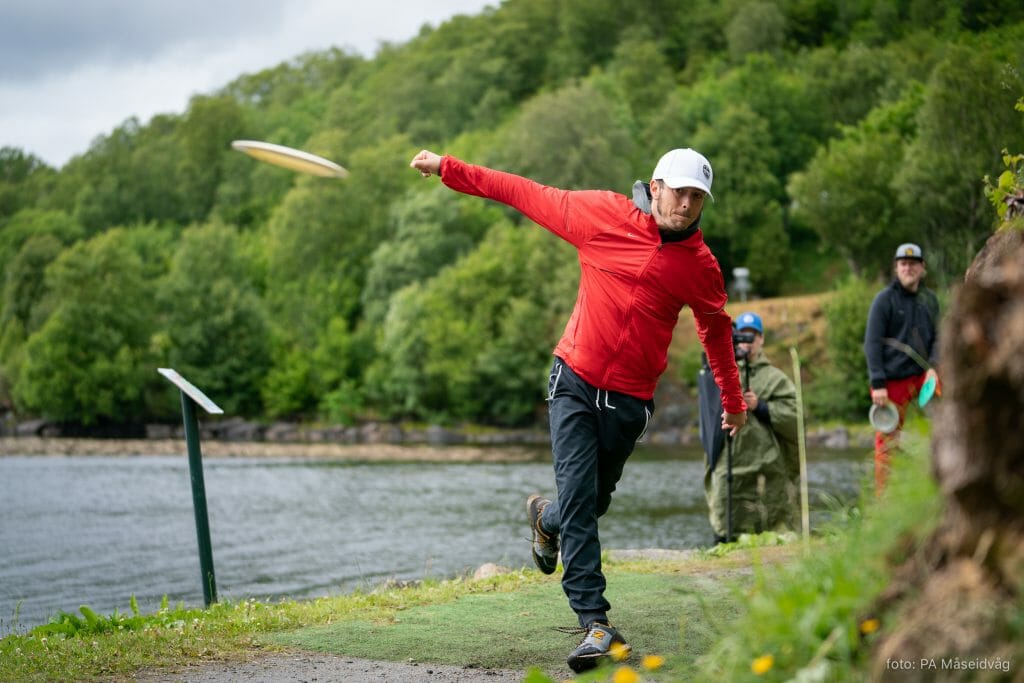 Norway, the most beautiful country on earth, according to a poll of people who agree with me, is a dream destination for fans of chic curling pants, responsible fiscal policy, and extreme price gouging alike. But in Langevåg, Norway, at the end of the stunning UNESCO world heritage site of Geirangerfjord, lies Vasset Discgolfpark: a malicious collection of metal baskets that will round up all your hopes and dreams, shove them down the bottom of a bucket of brunost, and leave them there.
And it is the site of the Sula Open EuroProTour event, which Gregg Barsby and his remarkable consistency, kept from ever really becoming a competition at all. Barsby rode the strong winds of fortune to a 16-under par 176 winning total, averaging 1035-rated golf through three rounds. The flaxen-haired champion out of Grass Valley, California, comfortably dominated the stacked field through every round, no matter what mother nature felt like flicking — mostly strong, swirling winds and rain — in his face.
Sula Open 2018 Final Round – Gregg Barsby Hole 13 Drive
Starting early Friday morning, the Metrix grid for the Sula Open started to fill in like a blood red mosaic of pain and unfair suffering, generously dotted with double-digit numbers and all the aesthetic appeal of a step putt. Green squares, on the other hand, were a rare commodity, traded mainly by the only pair of players who managed to shoot under par on all three rounds. It was the rain, winds and cool temperatures that were largely responsible.
Barsby stayed six strokes clear of his closest competition, local course connoisseur Øyvind Jarnes, who hails from Langevåg. He fought the elements to a 10-under par 182 second place showing. Creeping steadily up the scoreboard, despite the conditions and through the virtue of progressively stronger rounds, was Danish mainstay and perennial European threat, Karl Johan Nybo. Nybo managed to finish third at 5-under par 187. The spread through the top three was a testament to a ridiculous scoring separation, which was the result of a steady swirling wind and a variety of round wrecking holes, the worst of which produced averages in the range of 1.2 to 2.1 strokes over par.
Sula Open 2018 Final Round – KJ Nybo Hole 3 Drive
"I was ready to play this event," Barsby exclaimed with some exuberance while reflecting on his play. "With practice rounds under my belt I stuck to my strengths, and despite having a poor putting performance, played consistent and smart. I felt solid going into the finals, each player had their moments of bad luck or bad holes. Knowing that, I just played one throw at a time and did not let the course beat me down."
When asked about the conditions, Barsby was curt and diplomatic at once, offering only the following: "The course is tight, and not designed for windy conditions at all, that made things tough for everyone."
Tighter still than the fairways were the toothpick sized gaps between Barsby's round ratings. Coming in at 1038, 1033 and 1034 respectively, they were garnered by a couple of consecutive 5-under par 59s to start and crowned by a 6-under par 58 to finish.
Meanwhile, Prodiscus sponsored Jarnes has shown a pleasant trend of strong showings on the EPT and traveled a different route to second place.
"My overall feeling is that I played very good. I had two very big mistakes [triple bogeys] during the weekend," Jarnes explained. "But both times I managed to fight back immediately. The weather this weekend was very challenging, with a lot of wind (10-12 meters per second). This meant that I had to change my game plan on some of the critical holes like 6, 12, 14 and 16. I think I gained a lot of strokes because of my local knowledge under these conditions."
"Fighting back" might be somewhat of an understatement, as no Jarnes and Barsby were the only two players to card under-par rounds in all three. What's more, Barsby steered clear of triple bogey blow-ups altogether. Pair this fact with the surprising statistic that only six players out of an Open field of 87 competitors made it through the Sula Open under par, and you've got yourself a concise summary of the challenging conditions in Langevåg this past weekend.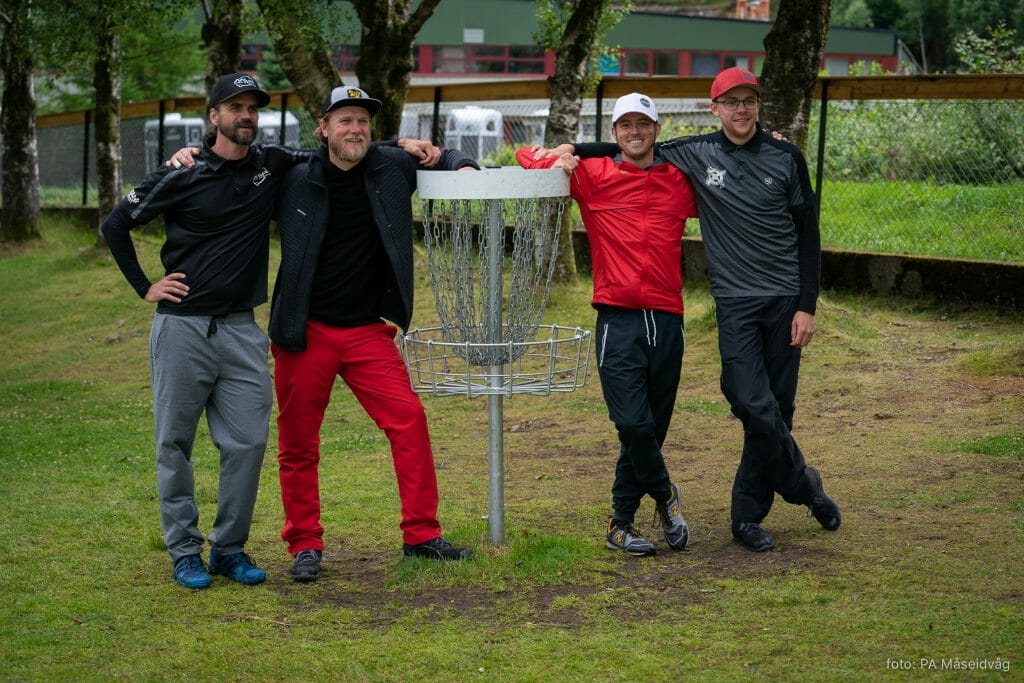 With the difficult conditions, the already challenging course handed out beatdowns to the whole field. Hole 4, in particular, showed up with a severe attitude problem and was ready to rumble throughout every single round. The treacherous hole yielded a paltry total of 33 birdies while dishing out 34 triple bogey combinations, and landing an astounding total of 66 knockout punches in the form of scores higher than a triple. In the end, hole 4 averaged 6.1 strokes, a full 2.1 over its stated par of 4. A fact that might give pause to TD and course designer alike.
Sula Open 2018 Final Round – Juhani Vainio Hole 4 Throw-In
Further down the leaderboard, other notable competitors familiar to audiences back in North America were Philo Brathwaite, Simon Lizotte, and Silver Lätt. Brathwaite finished tied in seventh place with Kristjan Allemann at even-par 192. Lizotte had an unfortunate second round, rated at 884, but rebounded to finish in 15th place at 10-over par 202. In the difficult conditions, Lätt had a sub-900 rated round of his own — an 874 on the final day — and finished tied in 24th.
Looking ahead, Barsby will be flexing his forehand this coming weekend at the largest disc golf event in European history, the Tyyni in Sipoo, Finland before the next EPT event, the Skellefteå Open which begins on July 6th. After that is the first pro-only PDGA Major of the year, the Konopiště Open, which begins on July 12th.