McMahon, Hannum leap into tie for third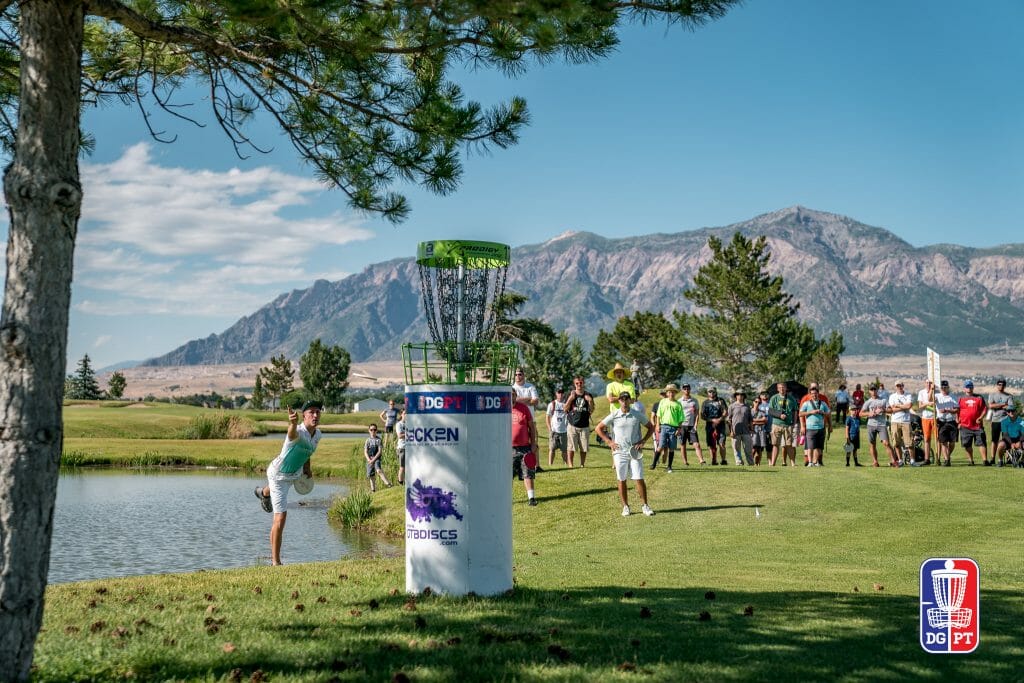 What a difference a day makes. The first round of the Utah Open made it look like a lot of golfers had sorted out the rolling bunkers and numerous water hazards that dot the Mulligan's Creekside course in Ogden. Maybe the track wasn't as difficult as we made it out to be.
Well, add a little wind and have the unlucky breaks avoided early come back with a vengeance and that's how you get a second round where almost the entire top 10 turns over.
Ricky Wysocki moved up one spot into the lead at 11-under par 105 total after shooting a 2-under par 56 on Saturday, nine strokes worse than his first round. Day one leader Paul McBeth carded a 2-over par 60, 12 strokes behind his first round pace, yet only slid four positions into fifth at 8-under par 108 total.
In all, only five players in round one's top 10 remained after round two concluded, and including those five players, none of the top 10 recorded a better score day over day. Joel Freeman shot a 3-under par 55 to move to second place at 10-under par 106 total. Eagle McMahon and Austin Hannum were two of the few players to play well Saturday, both moving up double-digit spots into a tied for third at 9-under par 107 total.
Scoring Down Across The Board
According to UDisc Live stats, the average score jumped from +0.27 over par in round one to +1.56 over par in round two. The Open Women's field in the morning average score dropped two strokes from the previous round, but once it turned to afternoon tee times, the wind appeared to pick up making approaches around bunkers and landing zones that much more difficult to hit consistently.
Out of bounds strokes only increased by 20 for the Open field overall in round two, but seemed to have a direct effect on players teeing off later in the day. Playing on lead card, McBeth and Wysocki both doubled their OB rates from round one.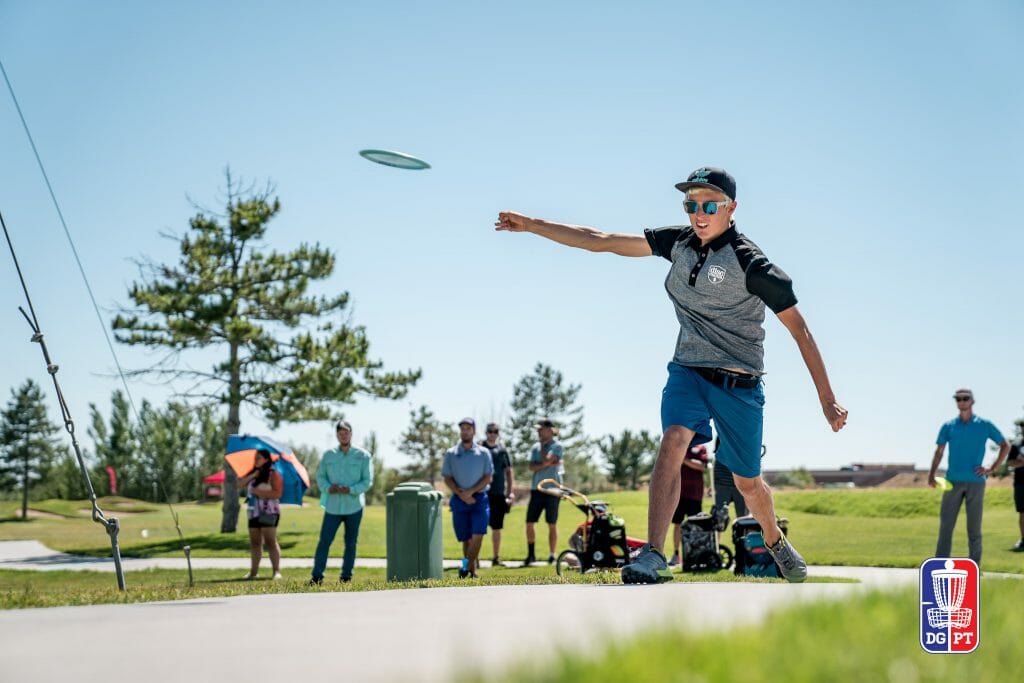 Who's On The Move
McMahon's 1050-rated hot round of 7-under par 51 saw him move up the leaderboard 16 positions into the tie for third. He was the only player to finish the day bogey-free. Nate Perkins matched the hot round and also saw a major jump, 47 spots to be exact, and into a tie for 16th at 4-under par 112 total.
Lewis Bitney and Preston Johnson started the day on lead card but fell after shaky rounds. Johnson kept it together to a degree, slipping only into a tie for 12th at 5-under par 111 total, but Bitney's bad round cost him. He fell 28 spots into 31st at 1-under par 115 total.
Currently tied with Johnson in 12th, Grady Shue shot up 32 positions after shooting a 5-under par 53.
Still Some fireworks
Top scores didn't match Friday's but Saturday's top shots certainly made up for it.
Anthony Barela aced the 207-foot hole 18 to put a bow on an otherwise mediocre round. He is in 16th at 4-under par 112 total.
Playing in his first Disc Golf Pro Tour event, Joey Springer made a statement by acing the 303-foot hole 11, he's currently 84th. Brock Shepard got a nice field ace on hole 1, throwing in from 284 feet out for an eagle.
---
The lead card of Wysocki, Freeman, McMahon, and Hannum tees off at 3:15 p.m. local time. You can follow along with the live scoring at UDisc Live, and video livestream begins at 4:00 p.m. eastern time on the DGPT YouTube channel. Check back in here at Ultiworld Disc Golf for recaps and coverage of the final round.