Five players within four strokes of first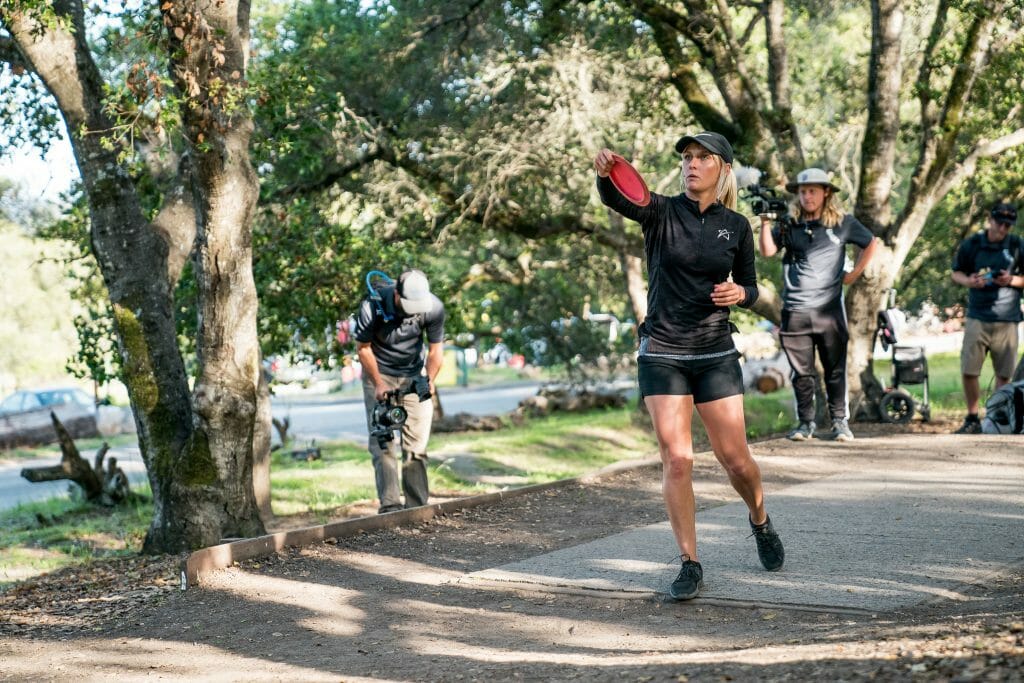 Catrina Allen is looking revitalized on the courses that played host to some of her finest victories.
Leading the Beaver State Fling after two Friday rounds, Allen has been throwing some of her best golf all year over the past month. A 991-rated 1-under par 60 pushes her total to 1-under par 121 and a one stroke hold on first place.
Allen paced the Open Women field with five birdies after moving to the Riverbench West Course at Milo McIver State Park for the afternoon, and is top three in seven of eight statistical categories in UDisc Live. She leads all players in birdie percentage and parked shots.
What about Paige?
Paige Pierce didn't improve on her score much round over round, posting an even par 61 for a 1-over par 123, but she did take over second place, two strokes off the lead. Starting 3-under par on her round, back-to-back double bogies on the par 3 holes 10 and 11 had her sitting over par until a birdie on her final hole, hole 1, drew her even.
Paige Bjerkaas also stayed in the top ten, sitting in eighth at 8-over par 130. She has surpassed her rating each round.
And our round one leader?
She hasn't fallen too far off pace, but Vanessa Van Dyken did slip from her perch at the top. Van Dyken is tied for fourth with Nicole Bradley at 3-over par 125 after a 3-over par 64 second round. Bradley tied Allen's hot round with three birdies and two bogies, and one of the cleanest cards of the field.
Notables
Valarie Jenkins

was a rough

hole 8

away from matching Allen and Bradley's under par score. She still moved up to third place at 2-over par 124.

Sarah Hokom is trending down. Her round one finished slow and she wasn't able to get things going in round two either. She is tied with Lisa Fajkus in sixth at 5-over par 127.

PNW native Sai Ananda, who made a lead card at the Las Vegas Challenge, edged her way into the top ten, tied in tenth with Kona Panis at 13-over par 135.
The lead Open Women's card of Allen, Pierce, Jenkins and Bradley tees off at 12:30 pm Pacific on the Riverbend East Course. Follow along at UDisc Live for scoring updates and look for post-produced footage next day.