Gibson, Oakley, Sheehan make moves up the leaderboard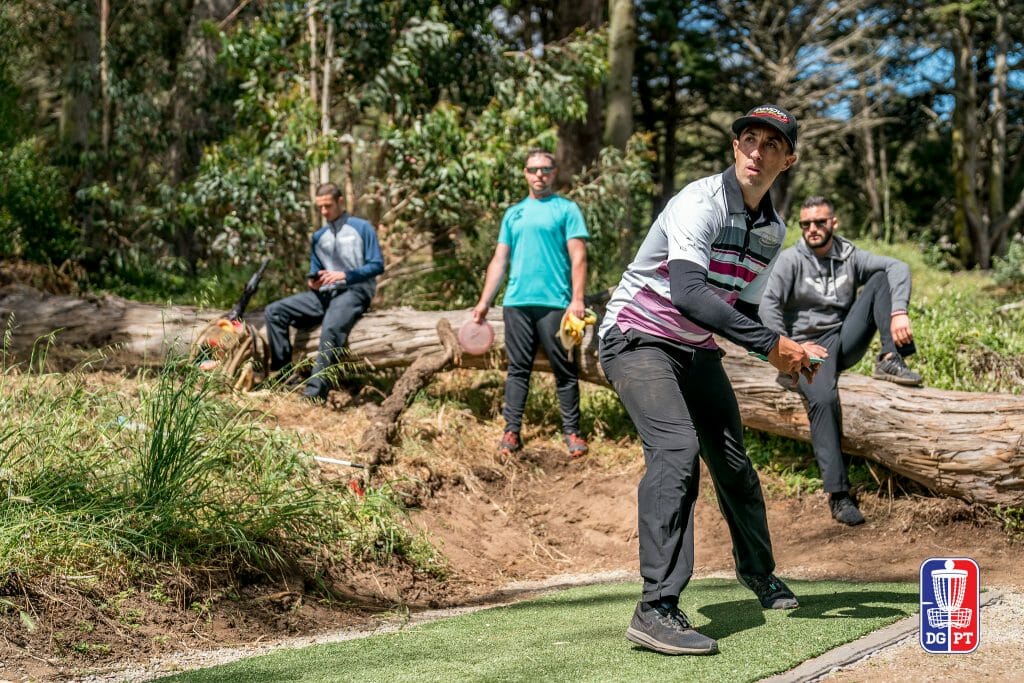 There are two familiar names at the top of the San Francisco Open leaderboard with just one round left to play. They are Paul Wysocki and Ricky McBeth…wait, no…the two are, Paul Wysocki and Ricky McB…no, no, not that, alright. Paul McBeth and Ricky Wysocki are tied after two rounds at 14-under par 110. With the increased parity in the Open division this season it feels as if it has been a while since we've seen a similar showdown between the two highest rated players in the game.
Wysocki carded the hot round on Saturday, with a 9-under par 53. After a drive short of the fairway and a missed scramble attempt resulted in his only bogey of the round, he notched eight of his 10 birdies. One of those, on the 444-foot par 3 12th, was a 68-foot putt. What's more, Wysocki avoided the copious OB, moving up seven spots on the leaderboard. Like his counterpart, McBeth only had one blemish on his scorecard: a double-bogey on the 285-foot par 3 island hole 16. His flexing forehand drive came into the downhill green with a bit too much speed and skipped out the back. His bid from the drop zone missed just left, and his comeback for bogey into a left-to-right crosswind was low off the cage on the elevated basket. Without this one miscue, McBeth would have sole possession of the lead.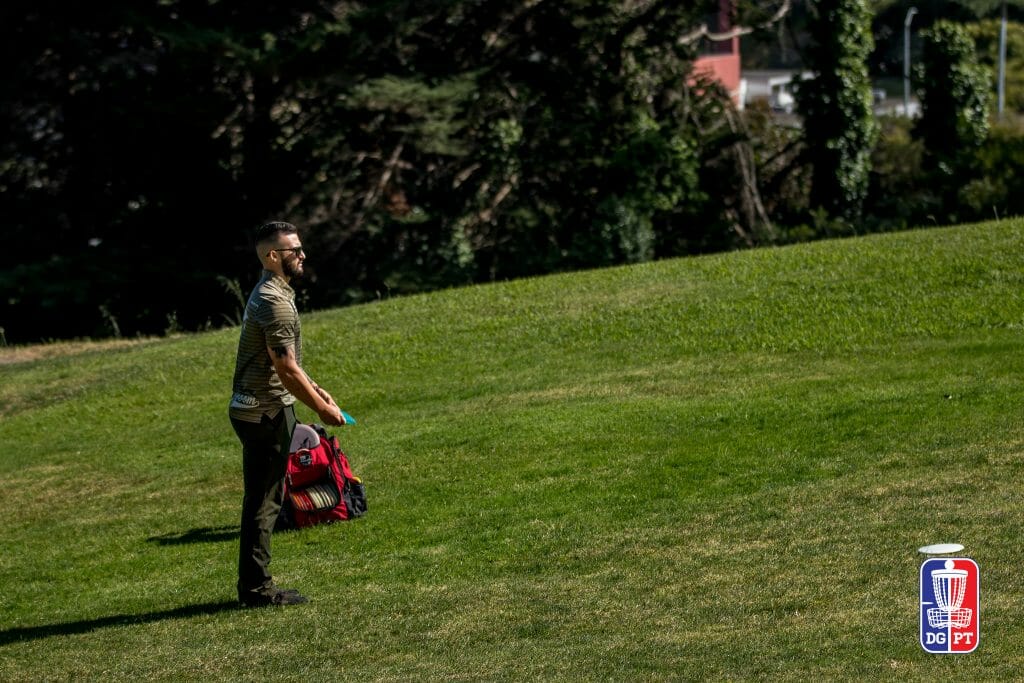 But the pair has not distanced themselves from the field by quite as much as we've seen in seasons past. Drew Gibson, Nate Doss, and Eagle McMahon are all tied at 12-under par 112, in a three-way tie for third. That bumps Gibson and Doss on to the final round lead card. Gibson's 8-under par 54 second round moved him up 10 spots on the leaderboard. He carded the first eagle of anyone through the first two rounds on the 747-foot par 4 9th. Gibson was also hot with his putter, cashing in on 100-percent of his circle 1 putts and adding in four from circle 2, all estimated at 38 feet according to UDisc Live. Doss had another consistent, though not particularly flashy, 6-under par 56 for the second round in a row. He went bogey-free thanks to avoiding OB strokes altogether, hitting all but one of his circle 1 putts and scrambling successfully on all six of his attempts.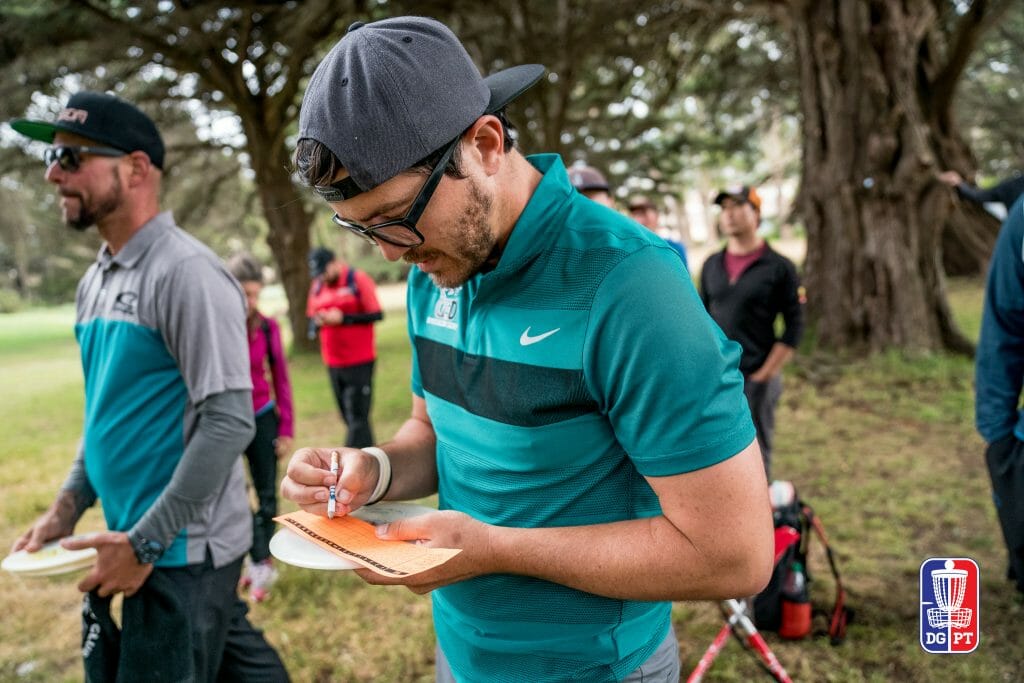 Two more players who, like Doss, went bogey-free were Utahan Eric Oakley and perhaps lesser known Washingtonian Cameron Sheehan. They are both tied for sixth place at 11-under par 113 after 8-under par 54 and 7-under par 55 rounds, respectively. That moved Oakley up 14 places and Sheehan up seven. Sheehan is a 980-rated pro playing out of Kennewick, Washington, and, besides Avery Jenkins, is the only player rated under 1000 currently in the top 15. If he can continue averaging 1040-rated golf, like he has through the first two rounds, he will best he previous best finish at a Disc Golf Pro Tour or PDGA National Tour event this season, which was 34th at the Jonesboro Open in April.
---
The final round lead card of Wysocki, McBeth, Gibson, Doss tees off at 5:45 p.m. eastern time with the live stream of the round viewable at the Disc Golf Pro Tour YouTube channel. Follow live scoring and stats for the entire field all day on UDisc Live and check back here at Ultiworld Disc Golf for more coverage of the final round.