Gleneagles bites as field racks up the OB strokes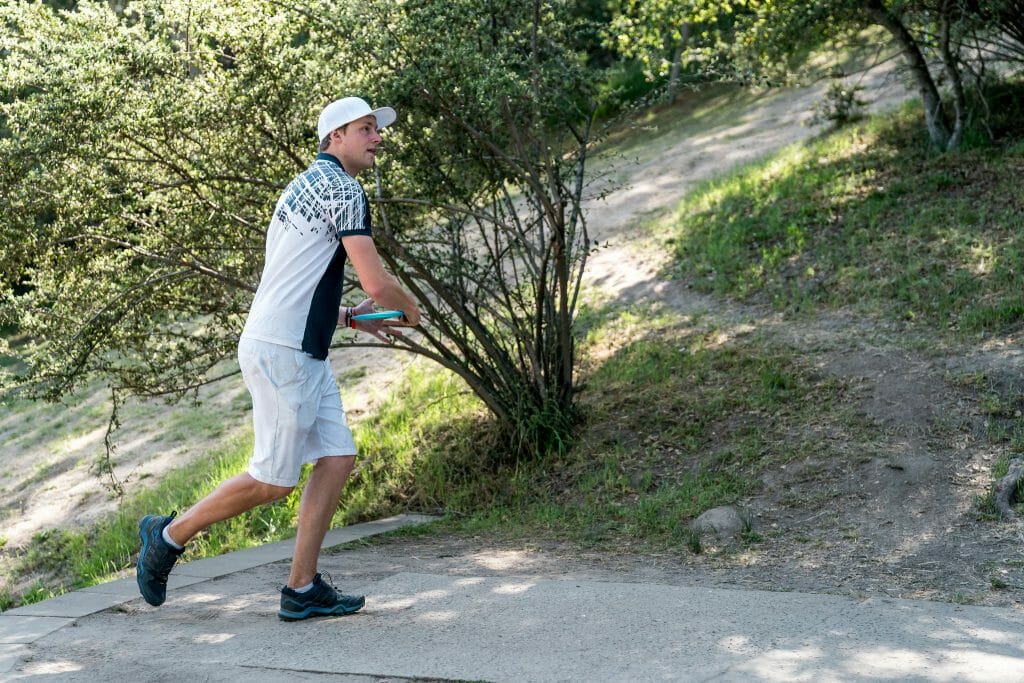 The inaugural round of the San Francisco Open concluded at Gleneagles Golf Course yesterday and Simon Lizotte is leading the pack with a 1062-rated 8-under 54. Lizotte's run of six birdies between holes eight and 18 powered him to the top. Paul McBeth had the momentum from his hot final round in Santa Cruz carry over. He's tied with Eagle McMahon at 7-under par 55 in second place. Nate Doss, James Conrad, Nate Sexton and Colten Montgomery are all tied in fourth place at 6-under par 66.
Lizotte By The Numbers
Owing to the challenge Gleneagles provides, Lizotte is at the top despite not leading in any of the statistical categories UDisc Live tracks. In keeping with the drive for dough, putt for show moniker, Lizotte ranks second in reaching Circle 1 in Regulation with a 56-percent success rate, and rankings 42nd in Circle 1 putting at 89-percent. Of the four players on the lead card tomorrow, just Lizotte and Doss only found the OB once. Lizotte made up for it quickly, though, throwing it in from 74 feet to save his par on hole 16. Lizotte also snagged one of only five birdies from the field on hole 17.
McBirdie Streak
McBeth had a strong finish to last week's Masters Cup on the DeLaveaga Golf Course, finishing out with a 1070-rated final round that moved him up 16 places and nearly into a tie for the lead in the end. But that strong performance didn't even have something yesterday's round had: a run of six straight birdies. McBeth's birdie run from holes 8 to 13 was vintage McBeast that saw him parking holes inside 10 feet and hitting putts from Circle 2. McBeth was the only player in the field to card more than four straight birdies at the challenging course.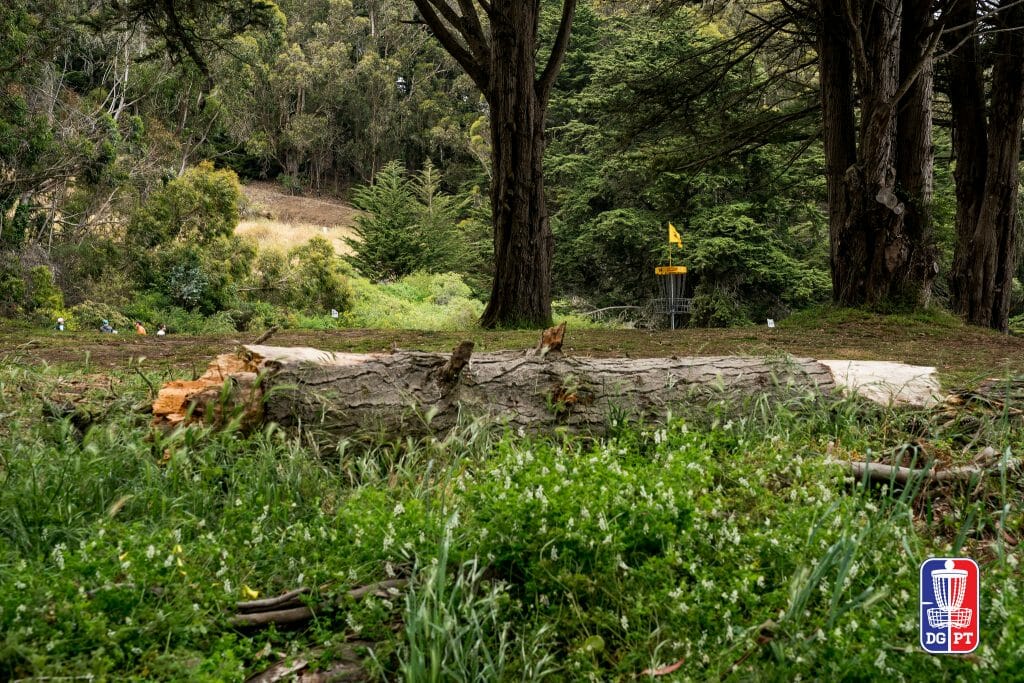 Gleneagles Digs In It's Talons
The course was touted as a long and windy track with lots of elevation and OB which was designed to test the biggest and best arms in the world and so far it has. There was not a single birdie on hole 7 as it played as the hardest on course at .66 strokes over par, and of the 122 player Open field, only five players — Will Schusterick, Avery Jenkins, Josh Anthon, Weston Isaacs and Kyle Barnhouse — avoided taking any OB strokes.
There were 326 total OB strokes recorded in round one. That means there were roughly 2.7 OB strokes recorded on average per player. Holes 18, 16 and 10 were the main culprits with 59, 49 and 48 OB strokes counted on each hole, respectively. For those keeping track, that means these three holes alone accounted for roughly 48-percent of those 326 collective OB strokes.
---
The lead card of Lizotte, McBeth, McMahon, and Doss tees off at 5:00 p.m. eastern time with the live stream of the round viewable at the Disc Golf Pro Tour YouTube channel. Follow live scoring and stats for the entire field all day on UDisc Live and check back here at Ultiworld Disc Golf for more coverage of the second and final rounds.