McBeth's Masters Cup Dominance Doomed?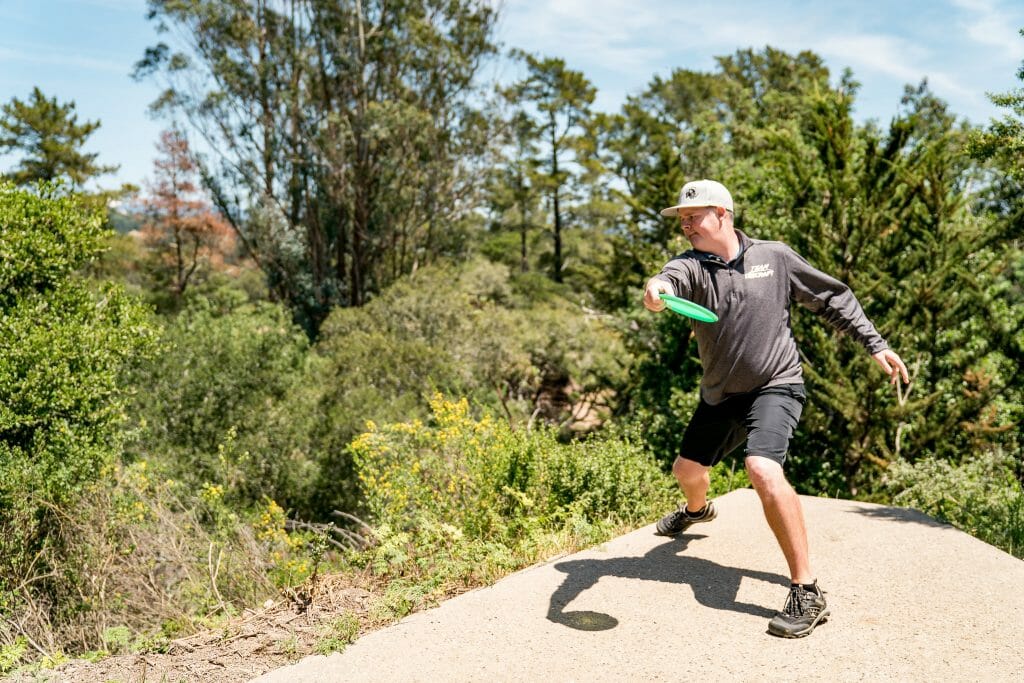 Round one of Masters Cup has already given us the excitement and surprises we've come to expect at DeLaveaga Disc Golf Course.  
In no surprise, Ricky Wysocki is leading after day one with a 10-under par 62. The 2016 champion came out of the gate with a 1071-rated round and holds a one stroke margin over 988-rated Dylan Evans after 24 holes.
Wysocki shot lights out and displayed a game you need to win in Santa Cruz. Wysocki only hit 54% of his fairways but led the field in parked shots, birdies, circle one putting and circle two putting, in which he connected on three of four from downtown. The man notched three bogies and is still in first.   
In third is Philo (Let's Go!) Brathwaite at 8-under par.  Josh Anthon, Noah Meintsma, and Austin Hannum are knotted up in a three way tie for fourth at 7-under par.  Kevin Jones sits at 6-under.  Peter McBride, Kyle Crabtree, Nate Sexton, AJ Risley, Bradley Williams and Paul Ulibarri are tied in eighth at 5-under par.
Dylan Evans
You'll be forgiven for not recognizing local Evans' name but you may have seen him play this same tournament in the past.
Evans won the 2016 Masters Cup Advanced division, putting him onto the round one feature card during the pro event that season. In 2018, Evans finished 59th at The Memorial, but has finished in the top 10 in every other tournament he has played.
Look at THIS absolute beauty of a scorecard. Note where it indicates that Evans hit every putt inside the circle. Bask in the consistency of his 91% scramble. Admire Evans's three-for-five from circle two. His lone lone bogey came on hole 26: a 280 foot par three, which 0% of the field was able to park.
Paul McBeth Watch
Tied for 29th at 1-under par. Certainly not the round he was hoping for, especially after last year's record setting opening day. His sixth Master Cup title in seven years is in major jeopardy.
Fireworks!
Kyle Crabtree snagged an ace on the 348 foot hole 8.  Hole 8, like so many holes throughout this weekend, brings OB, slopes, and trees into play throughout the length of the hole. Many players mind that. Crabtree finished third at last year's Masters Cup.
Avery Jenkins
It's been a while since we saw the 2009 world champion challenging at a major event. Jenkins is currently tied with six others in 14th at 4-under par. The 1030-rated round is his highest rated round at a National Tour event since 2015.
The Open lead card of Wysocki, Evans, Brathwaite and Anthon tees off at 1:30 p.m local time and will be playing the DeLaveaga Disc Golf Course. You can follow along with live scoring of their round at UDisc Live.