McBeth, Pierce look to defend their titles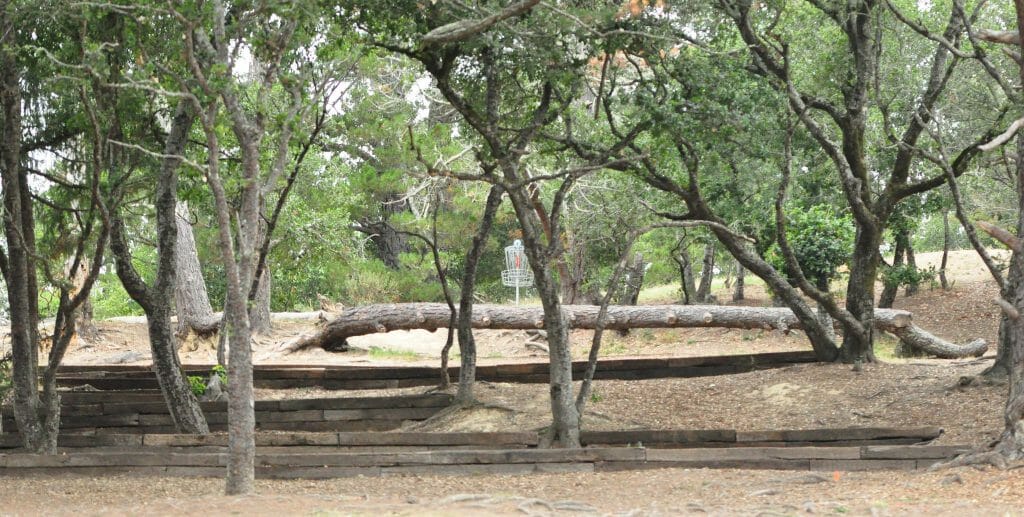 The 2018 Santa Cruz Masters Cup is upon us and the world's best are headed to the Pacific coast to try their hands at one of the most storied and difficult courses on tour: DeLaveaga. The first two rounds will be played in the woods and along the hardpan slopes at the DeLaveaga Disc Golf Course, while the final round will be played on the links at the DeLaveaga Golf Course.
Storylines
Last year Paul McBeth shot a course record 15-under par 57 in his first round at the 24 hole disc golf track which powered him to the win. This year the California native will be looking to repeat and claim his sixth Masters Cup title since 2012. Ricky Wysocki is looking to claim his second Masters Cup title. The reigning world champ won in 2016 and is the only player besides McBeth to win the title since 2011 when Josh Anthon took the win.
Paige Pierce is the defending Open Women's champion here and is looking to continue her undefeated season and march toward being the first 1000 rated woman in the sport's history. She will be contending with a strong field of challengers including former Masters Cup winners Catrina Allen, who won in 2016, 2014, and 2013, and Sarah Hokom who won in 2012.
Both McBeth and Pierce are dominant talents who know what it takes to win at DeLa and the golf course. What they'll need is distance and control to keep their plastic from skipping off the fast greens and rolling down the steep ravines.
Sarah "Consistency" Hokom
Hokom is putting together a strong season. She has only had two finishes outside the top three: a sixth-place finish at The Memorial, and a fourth-place finish at the Jonesboro Open. Could this be her weekend to bust Pierce's perfect season? While Pierce's backhand distance off the tee will certainly put her at an advantage on the golf course, Hokom may be able to make some noise at DeLa. Hokom is currently the third highest rated woman on tour, behind Pierce and Valarie Jenkins. Jenkins has not been on tour as much this year, though, and Hokom is right on her tail in the ratings race and has a substantial lead in tour points.
McBeast
McBeth has had a relatively up and down season. His first big win came at Thrown Down The Mountain, and then he got another one recently at the Nick Hyde Memorial where he was able to hold off Eagle McMahon and Wysocki. In many ways that performance was what we could consider our first glimpse at the fabled McBeast this year. Let's not forget that if anyone else was having the sort of season that McBeth is, we would be describing them as scorching hot and playing at a high level.
A Stacked Open Division
Of the 84 players registered on the Open side, 42 are rated 1000 or better. Does this mean we will see a dark horse come out of the stacked field and wrest the title away from McBeth? Or the win away from the other top player, Wysocki? It's possible. We've seen it a number of times this season after impressive showings from McMahon, Drew Gibson, Simon Lizotte, and Garrett Gurthie this season, and with the unpredictable ground play at DeLa it is hard to place a truly confident bet on or against anyone in the field. The trend of the field over the top two could continue.
Manabu is in Town
Manabu Kajiyama may not quite be a household name in the disc golf community stateside, but the 1030-rated, silky-smooth thrower from Japan is a legitimate threat to take the title. He finished ninth at the Masters Cup, and fourth at the Aussie Open in 2017.
Venue and Courses
DeLaveaga Disc Golf Course (Friday & Saturday): 24 Holes, Par 72, 8,471/8,514-feet — This classic course was built in 1984 by Tom Schot to host the 1984 PDGA World Championship. Fast, hard greens and fairways inundated with tree roots and steep cliffs give DeLa a unique feel on the major touring scene. Its finishing hole, with the Top of the World shot, is its signature feature: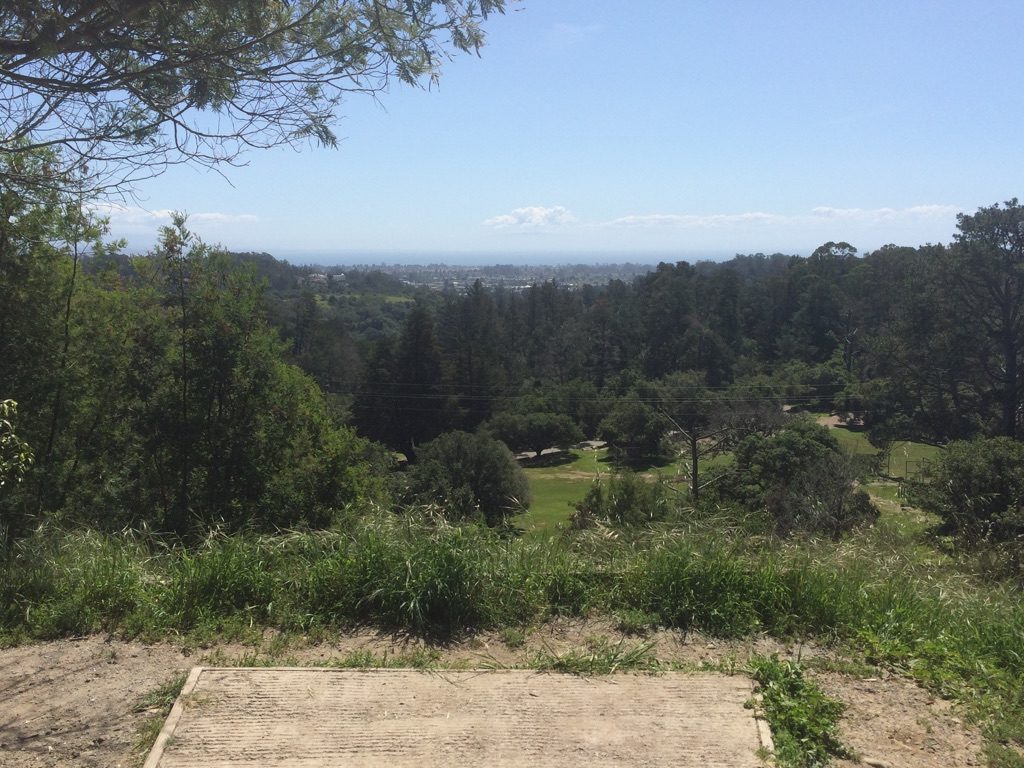 The normal course boasts 27 holes, but it gets cut down to 24 for this event. Take a look through the caddy book for all the details.
DeLaveaga Golf Course (Sunday): 18 Holes, Par 60, 8,713-feet and 7,475-feet – Just like last year, the Masters Cup will end play on the golf course just down the hill from the disc golf course. For the final round, the Open division will play the 8,713-foot layout, while the Open Women play the 7,475-foot layout. Here are the Open caddy book and Open Women's caddy book with detailed hole-by-hole maps of the entire course.
Past Masters Cup Winners
| | PDGA Tier | Open | Open Women |
| --- | --- | --- | --- |
| 2017 | NT | Paul McBeth | Paige Pierce |
| 2016 | NT | Ricky Wysocki | Catrina Allen |
| 2015 | NT | Paul McBeth | Paige Pierce |
| 2014 | NT | Paul McBeth | Catrina Allen |
| 2013 | NT | Paul McBeth | Catrina Allen |
| 2012 | NT | Paul McBeth | Sarah Hokom |
| 2011 | B | Josh Anthon | Paige Pierce |
| 2010 | NT | Ken Climo | Carrie Berlogar |
| 2009 | NT | Gregg Barsby | Valarie Jenkins |
| 2008 | NT | Steve Rico | Valarie Jenkins |
| 2007 | NT | Josh Anthon | Des Reading |
| 2006 | NT | Ken Climo | Juliana Korver |
| 2005 | NT | Steve Rico | Carrie Berlogar |
| 2004 | NT | Ken Climo | Juliana Korver |
| 2003 | B | Micah Dorius | Carrie Berlogar |
| 2002 | A | Barry Schultz | Anni Kreml |
| 2001 | A | Steve Rico | Juliana Korver |
| 2000 | A | Barry Schultz | Shelly Bunch |
| 1999 | A | Barry Schultz | Juliana Korver |
| 1998 | A | Ken Climo | Anni Kreml |
| 1997 | A | John Ahart | Anni Kreml |
| 1996 | A | Ken Climo | Anni Kreml |
| 1995 | A | Geoff Lissaman | Michelle Wade |
| 1994 | A | Scott Stokely | Anni Kreml |
| 1993 | A | Ken Climo | Kelly Knapp |
| 1992 | A | Sam Ferrans | Amye Jerez |
| 1991 | C | Steve Valencia | Amye Jerez |
| 1990 | C | Mike Loya | Amy Schiller |
| 1989 | C | Sam Ferrans | n/a |
| 1988 | C | Michael Williams | Amye Jerez |
| 1987 | C | Geoff Lissaman | Kathy Tanizawa |
| 1986 | C | Johnny Lissaman | Kathy Tanizawa |
Few events in disc golf have a history dating back to 1986 with 13 PDGA Professional World Champions claiming wins there. Last season was the first season in the last six that the Open division winner did not go on to win the PDGA Professional World Championship.
Extended Forecast
As per usual, the weather in Santa Cruz looks fantastic for the Masters Cup. Northwest flow will keep temperatures from getting too hot, and no rain is in the forecast. Prepare to see some hot scores this weekend.
Friday:
10 AM: 60° with westerly winds around 10 mph.

3 PM: 72° with northwest winds between 10 and 15 mph.
Saturday:
10 AM: 59

°

with westerly winds around 10 mph.

3 PM: 72° with westerly winds around 10 mph.
Sunday:
10 AM: 57° with westerly winds around 10 mph.

3 PM: 70° with northwest winds between 10 and 15 mph.
With the predominant wind direction being west throughout the tournament, the "Top of the World" hole 27 may play a bit more difficult with its extreme downhill elevation change. A tailwind may be possible through the first two rounds of play, leading to a higher potential of carrying past the basket OB. With the westerly wind continuing on Sunday, players may be faced with a headwind on hole 3 at the golf course. Hole 3 is a 720 foot par 4 that is heavily guarded with OB sand traps and a golf green.
How To Follow
UDisc Live is on tap providing live scoring. The cell signal is spotty, therefore we are without live streaming, but post-production next-day video from the event is set to be released on the Jomez Pro and Central Coast Disc Golf YouTube channels. The PDGA will be providing updates via their Instagram, with event photos from Alyssa van Lanen. Check in here at Ultiworld Disc Golf for recaps of each round from the Open and Women's Open field.