The young pro is improving at a significant rate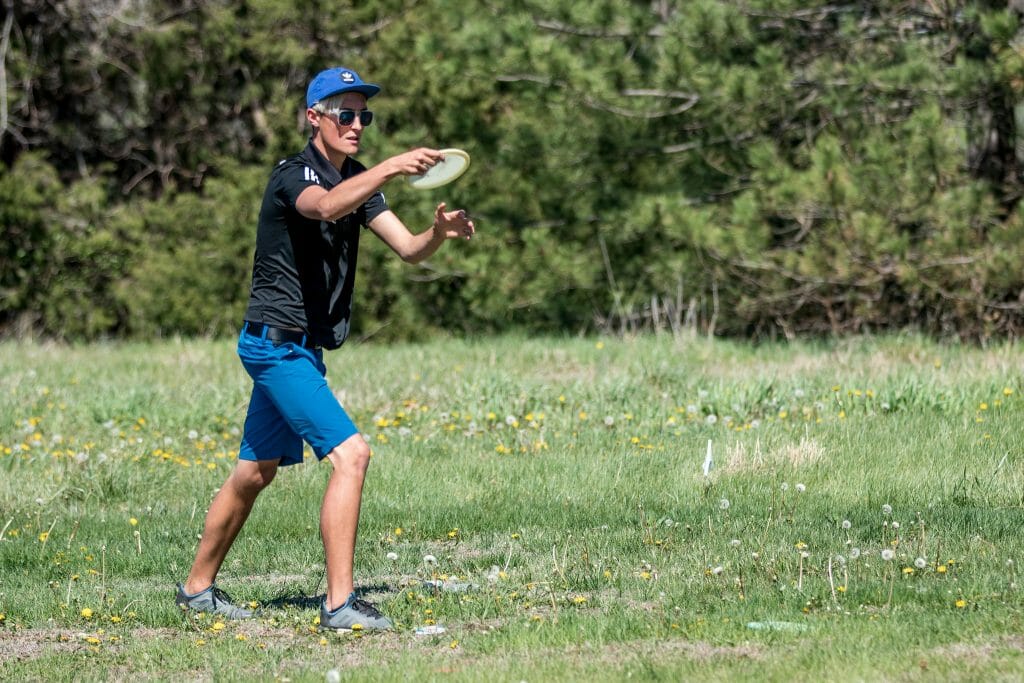 Eagle McMahon continued his fantastic 2018 at the Glass Blown Open with a one-stroke win over Ricky Wysocki and another up-and-comer Drew Gibson. All three of his round ratings were above his current rating, which is a career-high 1038. These outcomes are part of a bigger trend that has defined McMahon's trajectory over the last few years, which you can clearly see in the plot below of his PDGA rating over time.1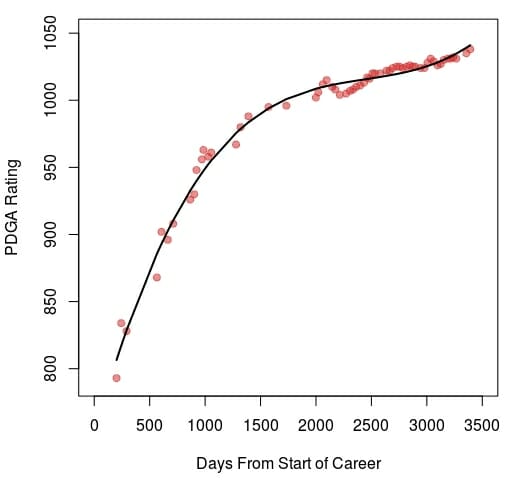 Early in his disc golf career, McMahon's rating increased quite rapidly, which isn't surprising, then he leveled off a bit. This indicative of how hard it is to play consistently well enough to continually increase your rating, especially at the very competitive pro level. So, what is at least a little surprising and impressive is that over the last few years he has increased the rate at which his rating has increased. After his rating floated around in the 1020s throughout 2016, since March 2017 his rating has improved by ten points to its current 1038. At the GBO he tossed the latest three of his 13 rounds rated over 1050 this season–that's more than half of his 21 rated rounds in 2018.
What is even more impressive is the fact that this plot does not display a PDGA rating that includes those three GBO rounds, or his five rounds from two other tournaments in April.2 So, let's look at his Elo rating, which I have updated since the completion of the GBO. His performance there caused his rating to go up over 20 points, setting his year-long increase at over 74 points. This results in a 4.5% increase, which is the highest percentage increase for all players in the dataset. I would be remiss not to mention Drew Gibson, who isn't far behind with an increase of 4.2%.
It is important to stress that, at least at this point, these statistics are not projections for McMahon's future.3 What they are though, is clear evidence that McMahon has been playing at another level, and given his youth and confidence, we should expect this trend to continue.
---
This plot was generated using the same methods as described in this article. ↩

PDGA ratings, unfortunately, won't be updated again until May 22, 2018. ↩

Though I'm sure that story is one to undertake soon. ↩