New live broadcast commentary format highlights event media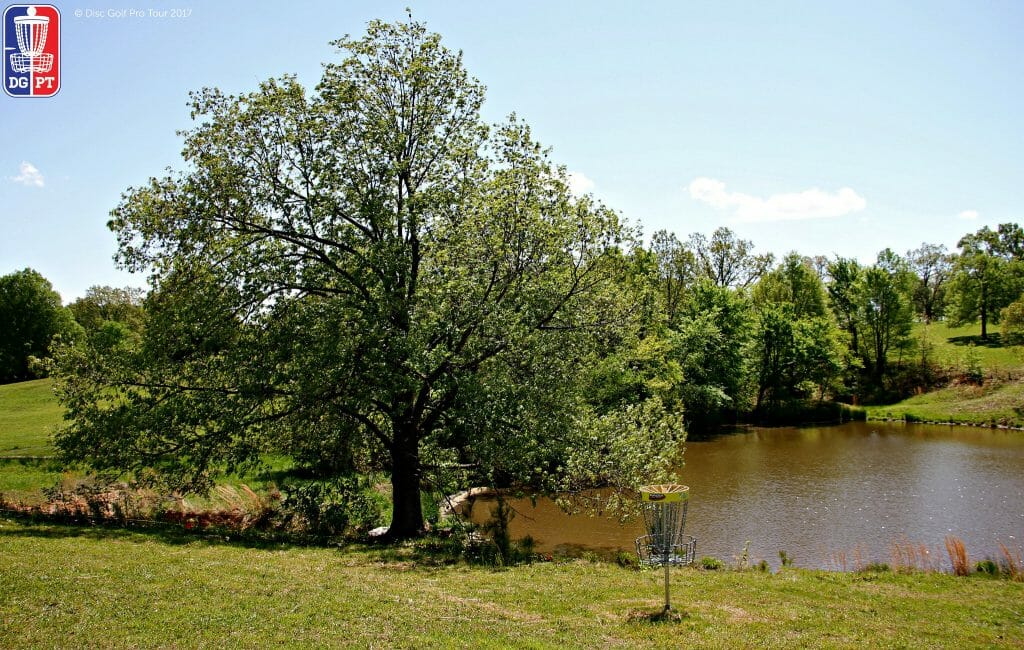 It's the second year that the Disc Golf Pro Tour hits the Disc Side of Heaven course in Jonesboro, Arkansas for the Jonesboro Open. That step signified the tour was willing to take risks and try something new. One year later, the tour and Jonesboro Open tournament director Brad Pietz continue to push the envelope.
Storylines
Last year, in many ways the DGPT took a "leap of faith" bringing in an as yet unproven event to their series. Not only was it a first-time event at a course that was new to hosting high-profile events, but the northeast Arkansas locale is not one known for it's deeply rooted disc golf scene. Nonetheless, the event was a success by any measure. Pietz used his connections as the marketing director at Arkansas State University's Convocation Center to spread the word about the event through local media outlets.
By all accounts, that leap of faith was successful and the Jonesboro Open has grown in size to over 100 total professional players, compared to 66 who attended the event last year. Two months before the event, there were already more players signed up than attended in 2017. What's more: the event's continued sponsor agreement with the Prodiscus means the company helped install five new turf teepads to support the DGPT's efforts to adjust women's tees at their events this season.
Perhaps the biggest change that will affect fans wanting to watch the event from afar is the DGPT's change in its live broadcast format. Earlier this week, tour director Steve Dodge announced on this week's episode of The Upshot that the live broadcast would feature "offsite" commentary rather than on the ground, which has been typical of live broadcasts to this point.
"In the spirit of continuing to try to improve, we are putting ourselves out there again…," said Dodge. "For the first time, we will be having offsite commentary at the Jonesboro Open. It's something people have talked about for years — you guys have talked about it for years. And at this event, we're going to give it a try."
Cory Murrell, videographer and commentator from Central Coast Disc Golf, and Sean Jack, the DGPT's Vice President of Partnerships and San Francisco Open TD, will be co-commentating from San Francisco. Dodge indicated that this will be a trial run for the format, and that typical live commentator Terry Miller will be back behind the mic at the next DGPT event. Should the new commentary format prove fruitful, we could be in for more offsite commentary in the future, as the tour takes another leap in its attempt to innovate.
Venue and Course
Disc Side of Heaven (Friday, Saturday & Sunday): Open, Par 64, 9,885 feet; Open Women, Par 66, 8,527 feet.
All three rounds will be played at the Disc Side of Heaven pro course. It features rolling hills, sporadic trees and difficult rough for those players who venture too far from the fairway. Additionally, there are a few water carries as small ponds come into play near the greens on holes 5, 6, 9, and 16. New tees and baskets on holes 1, 2, 5, 9, 12, 14, and 17 shorten up the layout for the Open Women's division.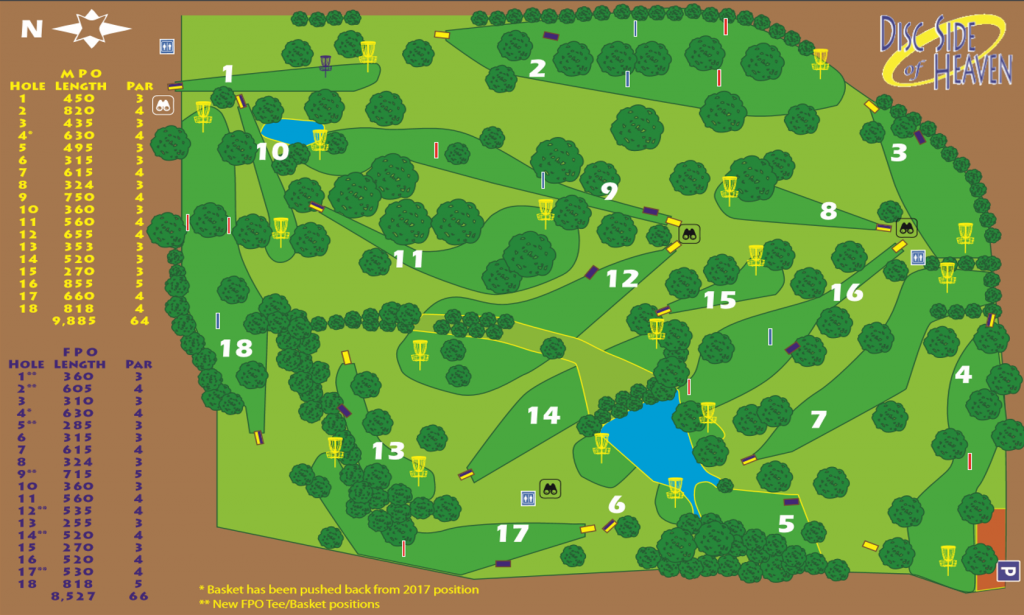 How To Follow
The Disc Golf Pro Tour YouTube channel will broadcast the action at 4:00 p.m. EDT on Friday, Saturday, and Sunday.
Jomez Productions will be providing post-produced coverage for all three rounds of the tournament, and live scoring and statistics will be available at UDisc Live.
Extended Forecast
The temperature was hot at last year's Jonesboro Open with highs pushing the mid to upper 80's. However, it will be a much different weather story this weekend. A cold front is expected to crash the party on Friday, leading to windy conditions and cold temperatures during the final two rounds of the event.
Friday:
8 AM: 47° with a slight southeast wind.
Noon: 55° with a slight southeast wind. A chance of rain is also possible.
3 PM: 58° with an easterly wind around 10 mph, shifting out of the northeast and getting stronger during the afternoon. Rain showers will be likely. Temperatures will fall through the afternoon.
Saturday:
8 AM: Cold with a temperature around 36°. A 15 mph northeast wind will make it feel like it's in the 20's.
3 PM: 45° with a northeast wind around 15 mph. This will make it feel like it's in the upper 30's.
Sunday:
8 AM: Cold with a temperature around 36°. An easterly wind around 10 mph will make it feel like it's in the 20's.
3 PM: 54° with a southeast wind around 10 mph. An isolated shower is possible.
With northeast winds in play for a majority of the event, hole 9 may play into a headwind. Hole 9 is a 715-foot par 5 from the blue tee and a 750-foot par 4 from the gold tee. Water is long of the basket so players will need to control the speed of the disc in the headwind. With a southeast wind potentially in play Friday morning and Sunday afternoon, hole 14 may play into a headwind. Hole 14 is a 520-foot par 4 from the blue tee and par 3 from the gold tee. Players must decide whether they will throw over the OB creek bed off the tee, or lay up short.