Garrett Gurthie is back and in a big way, taking Jonesboro lead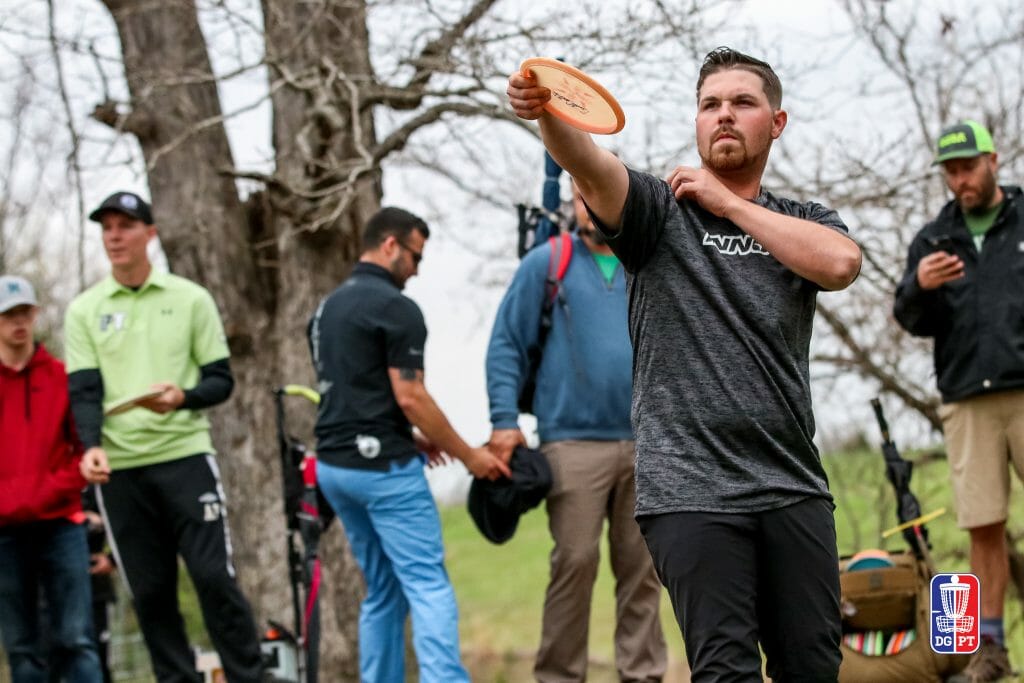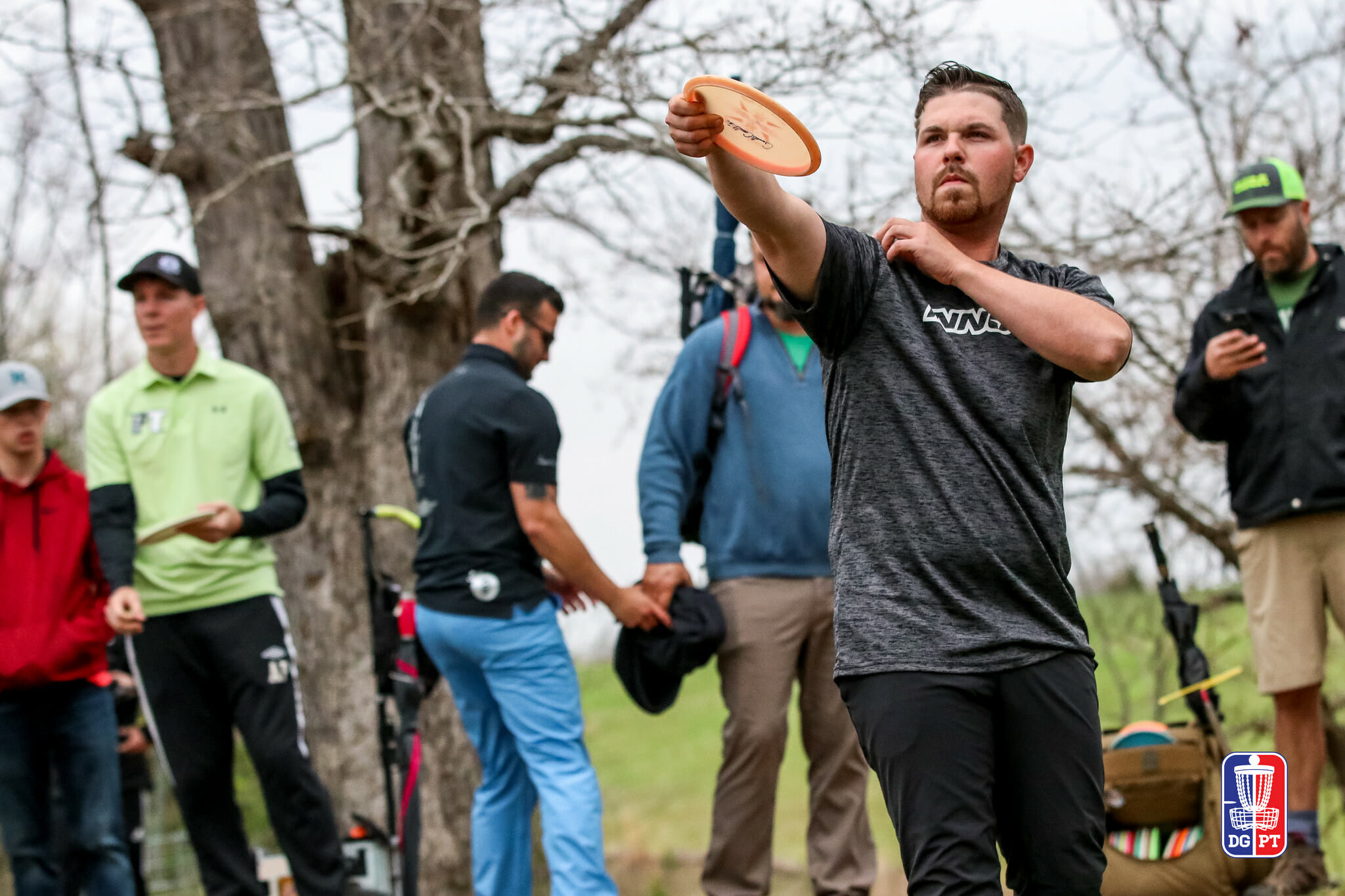 The Jonesboro Open at Disc Side of Heaven in Jonesboro, Arkansas kicked off Friday morning with Garrett Gurthie finishing with the hot first round with a 1075-rated 14-under par 50. Gurthie, who only played nine total events and only a single A-Tier in the 2017 season, is coming in hot after his final round lead card appearance at the Waco Annual Charity Open a couple weeks ago in Texas. Fan favorites James Conrad, Eagle McMahon, and Ricky Wysocki all finished the day at 12-under par 52, all tied for second and rounding out the top four.
Gurthie shot a clean bogey-free opening 18. He hit 89-percent of fairways and parked a most impressive 28-percent of his tee shots. Only 'Crush Boy' McMahon was as sharp and accurate as Gurthie off the tee. It is worth noting that James Conrad sank an incredible 60-percent of his runs from circle 2, but thanks to his accuracy from the tee Gurthie didn't have to make those long putts.
Schusterick's Back
The Jonesboro Open rewards bigger the arms with smaller the scores as a 9,885-foot par 64, which features rolling hills, brutal rough, and tight guardian gaps which put accurate distance at a premium. One player, Will Schusterick, has long been known for his accuracy and distance. The Tennessee-pro is making his return after many months away from high-profile events as he's tended to a nagging shoulder injury. His opening 10-under par 54 has him tied for fifth place after he hit 79-percent of the fairways and 94-percent of his circle 1 putts.
The New Kid Eats Everyone's Lunch
Jonesboro is a relative newcomer to the top pro-touring scene. Last year the championship-caliber course in Arkansas joined the circuit to rave reviews both from the viewing fanship and the players. The Jonesboro track offers a layout somewhere in between the park style golf the west coast is known for and the woodsy course design so often seen east of the Mississippi. In many ways, it resembles a landscape similar to courses featured at the long-running Kansas City Wide Open. Players need to be able to air it out and thread a line if they want a clean scorecard.
Hole 16, in particular, was wild in round one. It's a huge 855-foot par 5 that plays closer to 1,500 feet, featuring a water carry and elevation changes. The 16th calls for a big tee shot, big second shot, and big putt if you're hunting for an eagle. Most in the field scored well but some scored better. Leader Gurthie, Wysocki, Schusterick, Paul McBeth, Devan Owens, A.J. Risley and four others all carded eagles on 16. Those who penned a 3 were able to pick up at least one stroke and more on the 94 other top pros.
What good is a cannon if you can't aim it?
For us weekend warriors who watched last year's Jomez Productions coverage and thought, "wow, that looks pretty open, I don't see why I couldn't place well here," I suggest you take a look at hole 6. It's the relatively short 315-foot par 3 reminiscent of Maple Hill's hole 8: a 300-foot water carry with OB surrounding the green and basket. This is the second shortest hole on the course but accounted for a significant portion of the scoring separation with 31-percent of the field taking a bogey-four, and 52-percent taking walking away with a birdie.
At a course like this, which rewards players who can air it out, attack lines that the sub-500-foot arm simply can't — You can, just believe in yourself! Throw that max weight driver! — holes like this can save or sink a round for the more…finesse-dependent player. It's one you would have to get to keep up, but it has plenty of its own challenges. All that said, it should be no surprise that the likes of Gurthie, McMahon, Wysocki, and Conrad will be leading the field going into day two. You know why? Because they can throw far and throw accurately.
That's why they're on the lead card tomorrow where the weather may be a factor. With some snow predicted in the morning and temperatures expected to stay well below 50 throughout much of the day, we'll see how they manage the conditions on the long, open, and windy track in Arkansas. Tune in to the DGPT YouTube channel at 4:00 p.m. eastern time for the live broadcast of the lead card, and follow UDisc Live all day for live scoring.