From humble beginnings to sponsored pro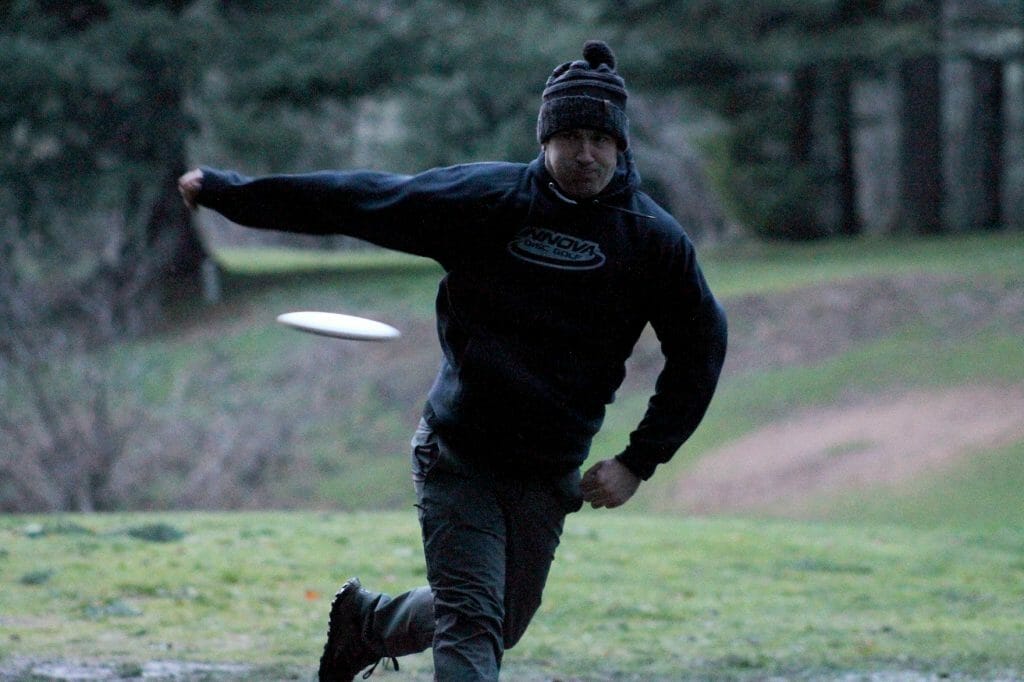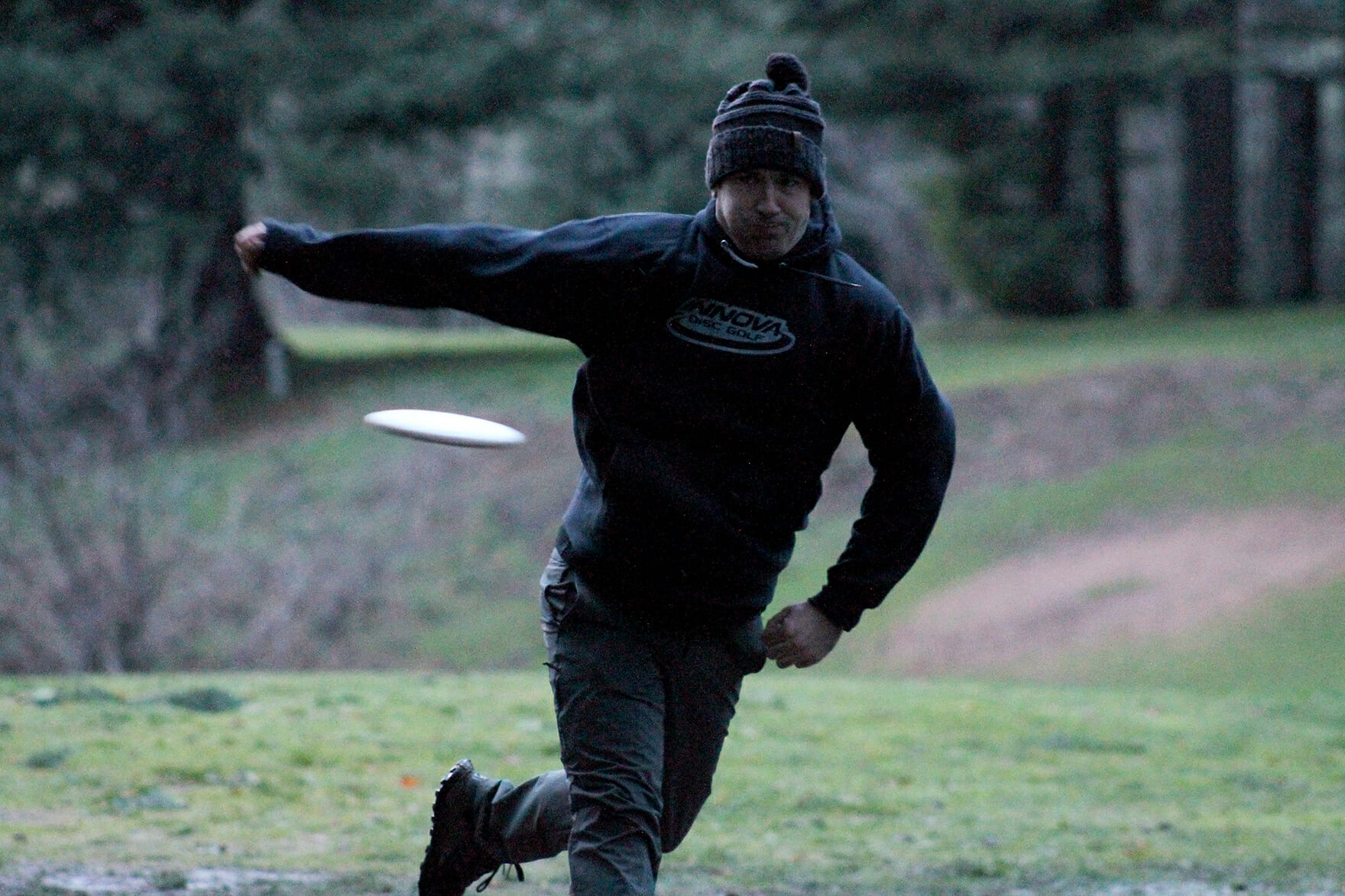 When Scott Withers was recently elevated to Innova's Team Champion, it wasn't something that he ever thought would happen.
Withers hails from a small coastal town in southern Oregon, where the fishing and logging industries rule the economy. Growing up in Coos Bay in the 1990s, Withers was close to both of his parents and he says they each shaped his ideology in more ways than one: his father was a forklift driver at a mill while his mother worked as a preschool teacher. He says his father taught him that hard work is the way to achieve one's goals, while his mother passed on her love for children to him—Withers currently works as the Teen Program Director for the Boys and Girls Club of Albany, just north of Eugene, Oregon.
"I could not have asked for two better parents," Withers said. "I am the man I am today because of how I was raised."
That man is currently ranked 28th in the world as of the Professional Disc Golf Association's November 2017 World Rankings. With a player rating of 1026, he is the third-highest rated professional in Oregon and the 14th-highest in the United States. He has 51 career wins and has accumulated more than $41,000 in earnings since turning pro in 2009 at the age of 23. His biggest career win so far was the 2017 Farragut Open A-Tier in Athol, Idaho, where he took home $3,000 among a field that included Matt Bell, Dion Arlyn, Nick Wood, Chandler Fry, and a host of other notable pros from the Pacific Northwest. Withers' opening round came in at 1079-rated, and he averaged 1035-rated golf throughout the tournament.
That win was the highlight of a stellar 2017 season, where Withers played in 27 tournaments, his most ever in a single season, and won $13,240. He says the wins that mean the most to him are his two Oregon State Championships (held at Trojan Park in Rainier) in 2014 and 2017, as it's the one tournament he and his fellow Oregon competitors all look forward to, and the only one each year that he cares if he wins or not.
For Withers, disc golf began as yet another activity that he and his father shared together. They started playing when Withers was around 16 years old at the Mingus Park Disc Golf Course in Coos Bay, as it was close to their home and free to play. He says he still remembers their first two discs—a Discraft X2 and an Innova XD. Withers says he still has the X2 and will keep it forever.
He began playing small doubles events in 2007 for fun and then became close with the group of people in his local disc golf community. He says the Southern Oregon disc golf group he was and still is a part of took him in like family, and he was hooked from then on. Over the years, he progressed as a player to singles tournaments in the winter time and then finally signed up as a PDGA member in 2009.
Withers comes from a sports-centric background; he's played pretty much every sport one can think of and is still active in many of them besides disc golf. He still plays in local softball leagues and basketball open gyms, where he says he considers himself "the Andre Miller" of the open gyms he plays. And while basketball was Withers' first passion, he says he wasn't quite big enough to make the high school team – he comes in at just under six-feet tall.
Golf was Withers' next main sport, and the one he originally ended up committing to play in community college; he says when he was 20, he was playing at around a two handicap and shooting the occasional under-par round. His golf career ended for financial reasons, however, and he ended up running cross country at Southwestern Oregon Community College in Coos Bay.
And just like Withers described his basketball game—he's not the quickest and doesn't jump the highest, but he doesn't turn the ball over and can handle it in any situation—his disc golf game is similar: Withers has every shot down to a T and knows how to handle himself as a touring professional. But if there is one thing that stands out, it's that Withers is fairly well-known for his big arm—some current commentators might refer to it as "sneaky distance"—as he has hit 600 feet in distance competitions and showcases before.
He never played in amateur events as he says he always only wanted to play with the best, and he started becoming one of them in 2011 when he earned his first MPO victory at the Great Northwest Open at Whistler's Bend Park just outside of Roseburg, Oregon, beating out players like Nate Sexton, Brody Miller, and Andrew Rich.
"I remember I beat Nate Sexton and Andrew Rich in the final round to pull out the win," Withers said. "This was big as they were both really good at that point, and I was just coming onto the state-level scene."
Since then, Withers has found success at different levels by "working hard, most of the time on [his] own when nobody else is watching." One look at Withers' Instagram profile will show him out on a local course in the early hours of the morning, often practicing through the ever-present Oregon rains.  His work schedule allows him to practice in the mornings, which usually gives him the course to himself. He says that coming from a golf background has allowed him to take many of the same types of practice sessions and translate them into disc golf-specific workouts; he also believes that a background in golf helps him with the mental side of disc golf.
That practice has resulted in Withers' recent promotion to Innova's Champion Team, the company's second highest level of tour support behind the Star Team, which comes with it a myriad of perks, including increased touring support and a sweet tour-series signature Color Glow Gator, whose pirate logo pays homage to his high school mascot, the Marshfield Pirates.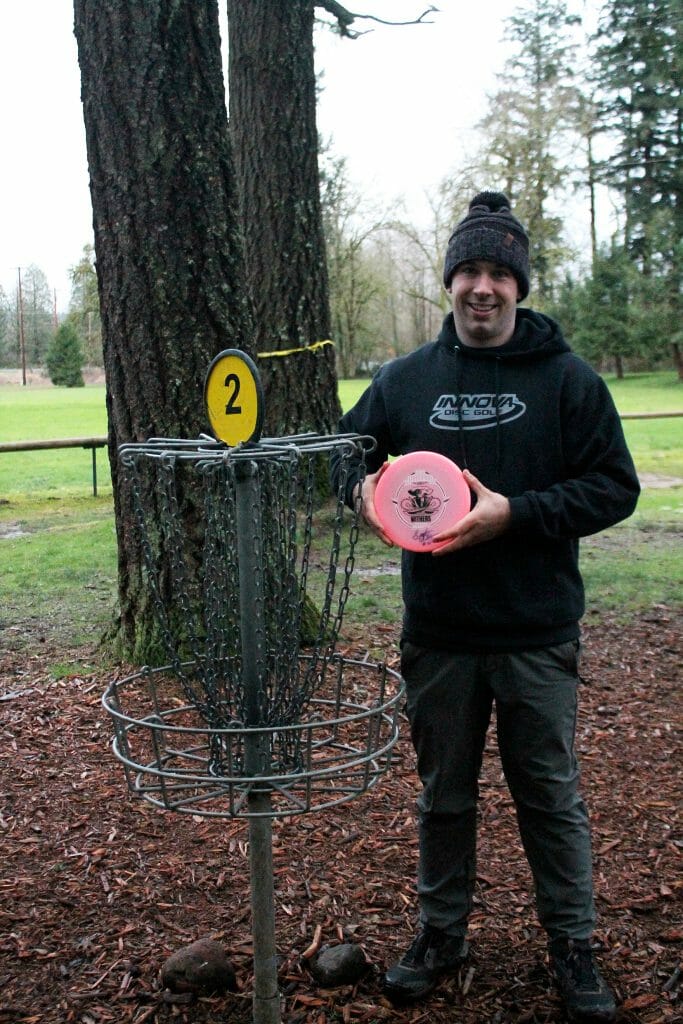 "When Innova approached me about getting a signature series disc, it was quite an honor," Withers said. "I had no doubt the Glow Gator was the correct choice for me; I throw it all the time and it is something that any Innova-throwing player should bag."
"It was really cool last weekend [at the Southern Oregon Winter Series 22 on February, 11th at Tom Pearce Park in Grants Pass] to see guys I play against throwing a disc with my name on it," he continued.
Withers says being promoted to Team Champion is his biggest accomplishment as a professional disc golfer, and validates all of his efforts over the years.
"The move to Team Champion was totally unexpected," Withers said. "I don't travel as much as the other [touring pros] and know there are a ton of deserving people on Innova's roster currently."
"It is a dream come true, and to me, it signifies that I have accomplished something in this sport and people are starting to know about my game."
Withers said he'll venture outside of the Pacific Northwest a few times this year; he has already competed at the Las Vegas Challenge, where he finished 45th, and will head to the Masters Cup, PDGA Professional World Championship, and the USDGC if he can qualify again like he did last year. He says he hopes to expand his schedule even more in 2019.
This season, Withers says he is most excited to get back to the USDGC, a tournament he views as the best disc golf event in the world, and it will be his goal to qualify for it every year moving forward. He's also looking forward to traveling to different events with friends and seeing new places around the country.
Withers has high expectations for himself, and he always pushes himself to play his best; he recognizes that since he plays against some of the best players in the world, he's not going to win every event, but he's instead looking to battle and be competitive on the course. He hopes to see his rating hit 1030 this season and to make a push to finish in the top five at a high-profile event.
And though the promotion to Innova's Team Champion has placed him among some of the sport's top names and fulfills a lifelong dream for any ambitious disc golfer, Withers stays true to his roots. He can be found nearly every weekend at a local C-Tier event in Oregon, where he's more than happy to chat with fans and add to this author's autographed Aviar. Withers is humble and works hard at his craft, and his game reflects that.