A smaller field and a new entry fee highlight the changes.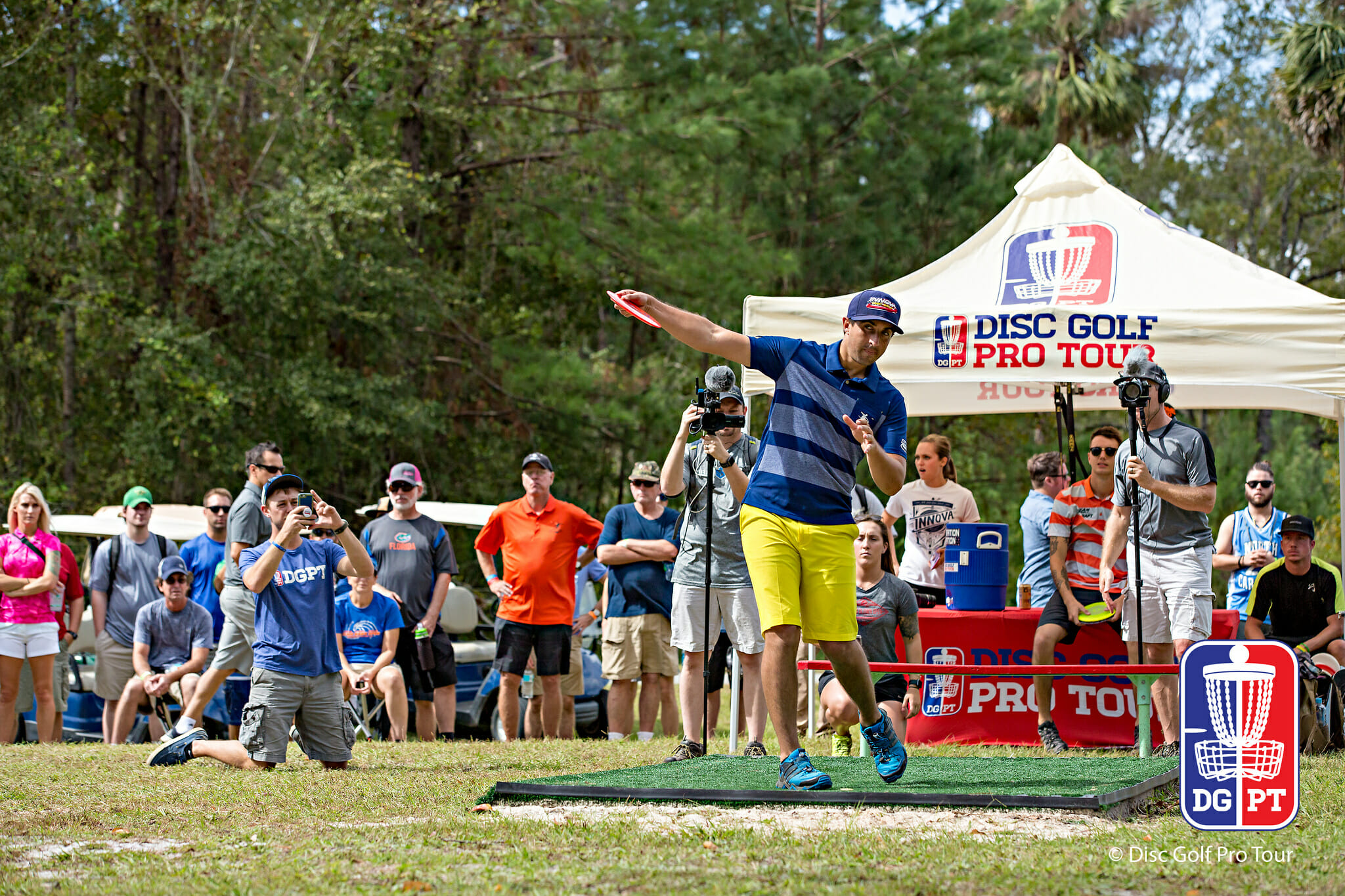 Bracket play isn't going anywhere, but the Disc Golf Pro Tour Championship has some changes in store for the 2018 tournament.
After a tumultuous lead-up to the 2017 tournament in which dozens of invited players decided not to compete, Tour Director Steve Dodge is adding new measures to ensure high quality competition.
This year, only 32 MPO players and 12 FPO players will be invited, down from last year's 50 and 15, respectively. Unlike last year, there will also be a mandatory $100 entry fee that will be effectively refunded with the guaranteed payout of $500 just for showing up.
"The goal isn't to take money from the players," said Dodge. "The goal is to get players to be there."
If qualified players don't pay their entry fee by a specified time, their spot will be offered to the next player in the DGPT standings.
As a result of fewer overall players, the tournament structure will also change somewhat, with a simplified bracket featuring two initial MPO rounds of 16 players each and half of the players moving forward. The FPO side will feature three total rounds, played Thursday, Friday (semis), and Sunday (finals). That will allow for more media focus on FPO this year, as a part of the DGPT's expanded video coverage of every MPO and FPO lead card and the MPO chase card.
The timing of the tournament was the biggest culprit in last year's no-show problems. Falling after both the US Disc Golf Championships and the National Tour finale at the Hall of Fame Classic, the DGPT Championship was burdensome after a grueling season for many pros. Dodge acknowledged that there was negative feedback about the Championship's place on the calendar, but noted that there are going to be "growing pains" as professional disc golf continues to expand. The tournament will again take place in late October in Jacksonville, after the USDGC and NT finale.
"[Players] will be more mentally prepared for an extra two weeks to the season," said Dodge. "And that last three weeks of the season is pretty spectacular."