Same dates, same venue.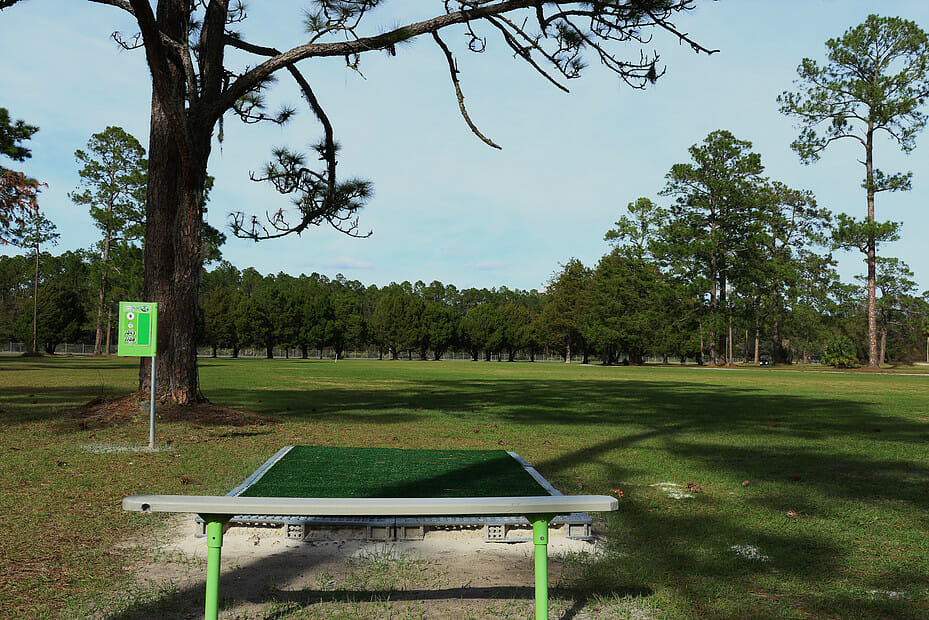 The Disc Golf Pro Tour Championship will return to the New World Disc Golf complex in Jacksonville, Florida, on October 18-21, 2018, DGPT Tour Director Steve Dodge told Ultiworld Disc Golf.
"The Pro Championship proved ourselves to Jacksonville and New World and they wanted to make sure we came back," said Dodge.
While the Pro Tour did explore some other options for the 2018 Championship, the appeal of returning to the spacious 405-acre complex with five courses on site was too much to pass up.
"They're making adjustments to the course and, presuming there's no hurricane a couple weeks before, there will be more capability to make the [amateur] side even bigger," said Dodge.
New World has been hard at work on some changes that will cater to players and fans alike. A newly-renovated sports bar will play Disc Golf Pro Tour livestreams throughout the season. The USA Links Course, which hosted all rounds of play last year, has seen some alterations, including a new, elevated basket on hole four; a teepad moved back into the woods on hole 7, and a new pro teepad on hole 15 to extend the distance to 252′ from 222′.
"We're more than excited to have the Pro Tour come back, because we're getting the best 100 players in the world here at the same time, and the folks of Jacksonville don't often get that opportunity," said New World owner Robbie Newcomer.
The tournament is likely to feature multiple courses this year and will operate on a Thursday through Sunday schedule, unlike last year's Wednesday to Saturday setup. Expect the Championship to still feature a lot of the USA Links course that was used last year, co-designed by Will Schusterick and Phil Arthur of Prodigy Disc, again a headline sponsor for this year's DGPT Championship.
"I was really pleased the pros didn't shred the course [last year]," said Newcomer. "I was worried they might."
Dodge said that feedback on the course last year was good and that they loved the support they got from New World. He expects bigger and better this fall.
"By partnering with a business that runs disc golf and having the experience of 2017, we will be able to reach out in a better way to have a bigger crowd," he said.
The Disc Golf Pro Tour kicks off on February 28th with The Memorial in Scottsdale, Arizona.