Three-time U.S. Champion starts subscription service to teach disc golfers "the right way to play"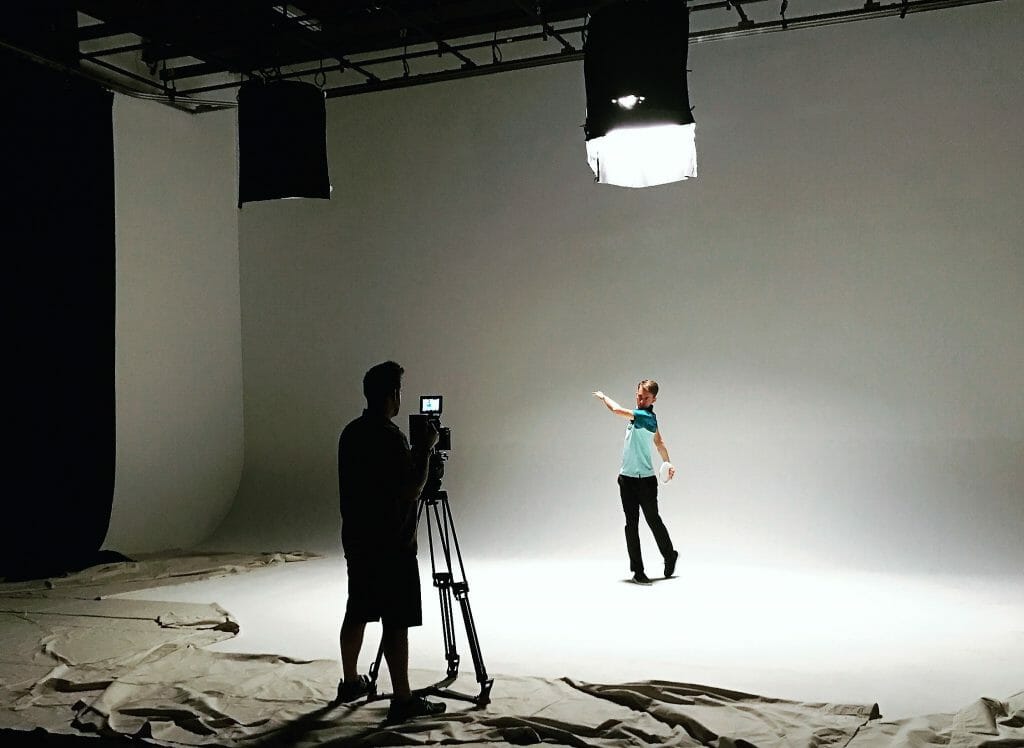 When Will Schusterick announced he would skip the United States Disc Golf Championship – and the rest of the 2017 season – in favor of rehabbing an injured shoulder, he didn't just hit the couch to relax or focus solely on physical therapy. Instead, he took the opportunity to work on a pet project that he had in mind for more than three years.
That fruits of his labor were revealed earlier this month, when the three-time U.S Champion unveiled Disc Golf Instruction, the sport's first digital, subscription-based learning platform. A one-time fee of $8.99 gives users access to a 23-minute beginner series video, with intermediate and advanced concepts rolling out in the next few months.
For Schusterick, the goal for the program is simple: He wants to teach people to play the sport "the right way" so they can grow to love it.
"Disc golf is a technical sport, and you need to learn the correct form and the way that it's played to even enjoy it," Schusterick said. "You can't go out there and throw 30 feet straight up into the air and enjoy disc golf."
This isn't Schusterick's first foray into instruction – his 2013 backhand driving form video has been viewed more than 420,000 times on YouTube, and he's made clinics a regular part of his touring regimen – but it is his most in-depth. He rounded up a cinematographer and decamped to a Nashville, Tennessee, studio to film, then farmed out the Sports Science-style graphics to a graphic designer. Beyond the production itself, though, Schusterick has taken a hands-on approach: He put in 12-hour days learning about web development, digital marketing, and intellectual property – he briefly interrupted an interview so he could walk into a trademark office to file the company's paperwork – all in an effort to build not only an instructional platform, but also a brand.
"I like to be an entrepreneur," Schusterick said. "I don't know what age it hit, but I just like to do these new ventures…and help build a community that I have grown and lived in for my entire life."
Though Disc Golf Instruction is the outward-facing title of the business, Schusterick has done the legwork to create Schusterick DGI, LLC, a company that he hopes will one day expand to cover tournament sponsorship, a wider network of instructors, and other disc golf-centric activities. He also has a partner in the venture: Wayne Caparas, a South Carolina native who previously worked in the health and fitness industry. Caparas helped start Oxygen Magazine, a women's publication focused on exercise and nutrition, before helping to bring obstacle course events – think of the precursors to today's popular Spartan Race – to broadcast on ESPN.
Caparas stepped out of the fitness industry after he was diagnosed with Graves Disease, a thyroid condition, but he found disc golf shortly thereafter as he sought to stay active. He then saw how quickly his sons latched onto the sport and took them to one of Schusterick's events in Tennessee last year. The two formed a relationship, and Caparas has been instrumental in helping bring DGI from conception to reality. Still, he lavished all of the praise on Schusterick.
"Once I came to understand really how gifted he was and what an early starter he was in a business mind…I started seeing these things in him being someone that could potentially pioneer the sport into the mainstream," Caparas said.
Long-term, that is Schusterick's goal: Disc Golf Instruction doesn't just have to cater to those who are already hooked on the sport, and he's planning on leveraging Caparas' experience in sports marketing to keep the plan on track.
"That has been our mindset from the beginning – we're not marketing to the disc golf crowd…We don't have to pertain directly to only the disc golf crowd," Schusterick said. "This marketing campaign and our scheme is based off people who don't know exactly what disc golf is."
Still, those who do know the sport have readily embraced the program: Schusterick said the platform has already gained 500 subscribers since its launch. And even though he knows that some early adopters – and holdouts who have yet to sign on – are clamoring for the next step in the system to be released, he was playing the long game.
"There's people who are just dying for more content," Schusterick said. "But it has to be on that professional level that we are on right now."
We're giving away five subscriptions to Disc Golf Instruction, and it couldn't be easier to enter. Just check out the box below and go to town!