That's two straight wins for the Bulldogs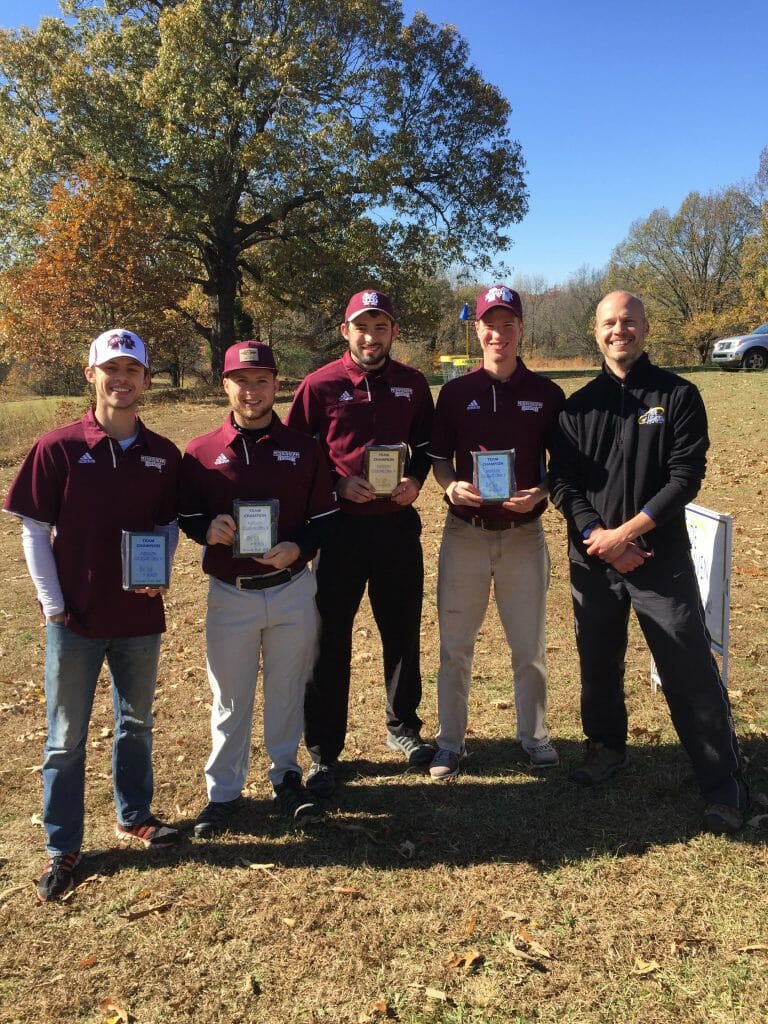 Mississippi State didn't simply just win the fifth annual MidSouth Collegiate Open over the weekend. They dominated.
The Bulldogs used strong singles play, including an individual victory from Jacob Henson, to take the wire-to-wire victory at Jonesboro, Arkansas', Disc Side of Heaven with a 30-under par 370. The win was their second straight after taking down the Southeast Collegiate Open three weeks prior.
"It feels great to win back-to-back tournaments as a team," Henson said. "We trust each other to do their parts in the singles rounds, and we know that we can get it done in the doubles round."
The Bulldogs certainly had reason to trust each other's individual play on Friday, as the squad jumped out to a 10-stroke advantage over Arkansas State after the first round of play. Steven Hillerman led the way early, shooting the hot score of 4-under par 52 on Disc Side of Heaven's Recreational Course. Henson and Micah Peacock each pitched in 2-under par 54s to put the Bulldogs at an impressive eight-under par going into doubles play, which took place at the home of the Jonesboro Open, the Disc Side of Heaven Gold Course.
There, the Bulldogs continued their dominance, shooting a 5-under par 59 to put their two-round total at 219 — 18 better than the hometown Red Wolves. What made their Friday performance even more impressive, though, were the conditions: Wind was a sustained 25 mph, with gusts reaching 45 mph at times.
With such a large lead going into the final round, Mississippi State could have relaxed and used Saturday as a victory lap. Instead, they used competition inside their own team to stay focused.
"Going into round three, we had the top three players battling it out for the individual title," Henson said. "So the inner-team matchup kept us competitive."
With better scoring conditions, Henson caught fire to shoot a 10-under par 46 to snatch the victory away from his counterparts. The effort put his overall score at a 12-under 96 and four strokes better than teammate Peacock's 100. Hillerman struggled to a 1-under par 55, and his total score of 107 put him in fourth place.
Overall, the final round padded Mississippi State's lead, as the Bulldogs finished with a whopping 23 strokes better than Arkansas State. University of Tennessee-Martin finished in third place with a 405, and Southern Arkansas came in fourth at 409. With both Mississippi State and Arkansas State already possessing bids to April's National Collegiate Disc Golf Champsionship, it was UT-Martin and Southern Arkansas picking up the tournament's two spots.
The busy collegiate schedule continues next weekend with the Freedom's Flight Invitational in Statesboro, Georgia, giving out one bid to the NCDGC.