Central Baptist College gets first win of 2017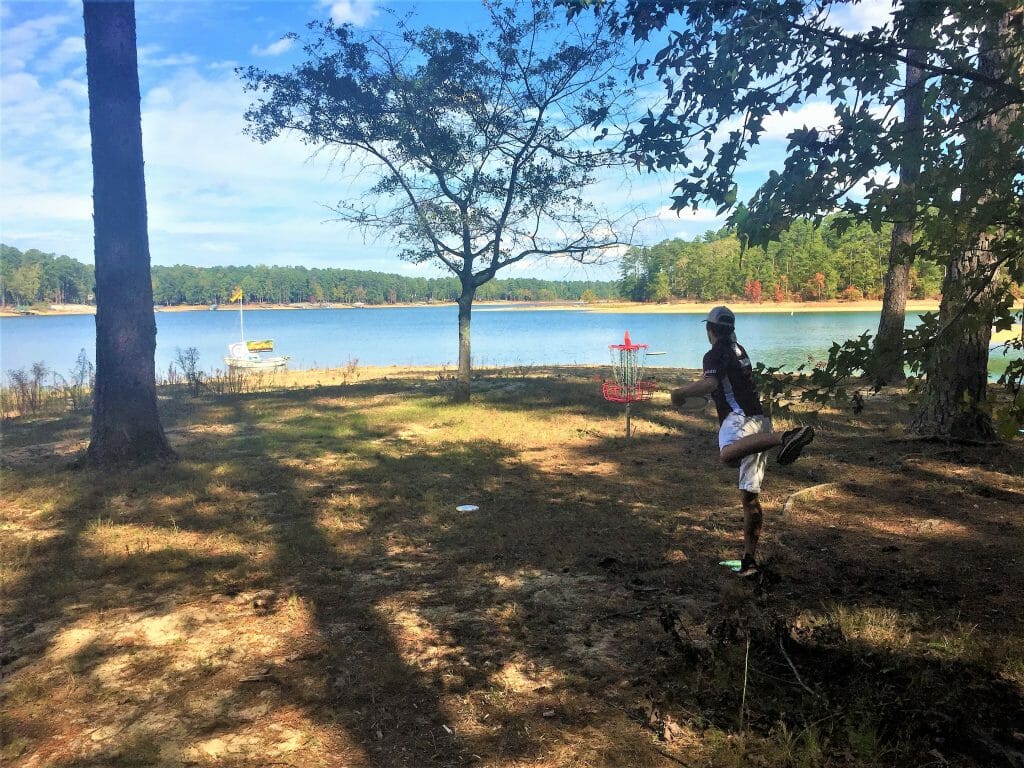 Mississippi State has put the college disc golf world on notice.
Last weekend's Southeast Collegiate Open brought 23 teams from 12 different schools to the International Disc Golf Center in Appling, Georgia, to battle for two coveted spots at April's National Collegiate Disc Golf Championship. Mississippi State made a statement, using strong singles play to bring the first-place trophy back to Starksville.
The Bulldogs' 62-under par 449 team total was well clear of University of North Carolina-Charlotte's 53-under par 458 and North Carolina State's 52-under par 459. But the match didn't always have the makings of a runaway win.
N.C. State jumped out to an early lead, shooting an impressive 14-under par 49 during team play at the IDGC's Jim Warner Memorial Disc Golf Course to find themselves on top of the leaderboard going into singles competition. But a seasoned collegiate player such as Mississippi State's club President Steven Hillerman knows that the match is hardly over after the first doubles round.
"As always, the singles round is key," Hillerman said. "N.C. State shot that impressive 14-under in the first doubles round.  We knew we needed a hot singles round to get back in it."
Hillerman did more than just lead with his words, firing off a 17-under par 77 in solo play on a hybrid "Steady" Ed Headrick/Warner par 95 layout. His score was only bested by Clemson's Graham White, who shot a 1007-rated 18-under par. Hillerman wasn't the only Bulldog to land in the top five, though, as Jacob Henson shot a 15-under to finish with the event's third best score. The Bulldogs shot a combined 49-under par, 15 strokes better than any other school. This hot shooting gave left Hillerman feeling confident going into their final doubles round at W.R. Jackson.
"It's very difficult to gain eight strokes in team doubles," he said.
The Bulldogs ended their tournament with an exclamation point by none other than Hillerman himself, who canned a birdie putt on 18 to complete the nine-stroke victory.
The Bulldogs look primed for a title run and have a message for the other schools: It's their time.
"We have a very strong team this year, one of the best we've ever had," Hillerman said. "This tournament proved that. As always, our ultimate goal is to win Nationals, and winning SECO shows that we have all the tools needed to do so. We will only get better throughout the year, so when Nationals come around, we'll be ready."
The Southeast Collegiate Open wasn't the only action in the region, as the Southern Collegiate Disc Golf Association also continued play. Matches were tight throughout the conference, with the University of Arkansas beating Tulsa 4-2; Arkansas State besting Hendrix by the same total; and Central Baptist College pulling the upset over the formerly undefeated Ole Miss in sudden death.
The victory marks a program highlight for CBC, a school whose 881 students is dwarfed by the 20,000-plus enrolled at Ole Miss.
"For us, it was just a matter of putting everything together," CBC Team Captain Hayden Moore said. "In past weeks, we've performed well in certain areas but not in others. This week, everyone played at their best and it resulted in a win that we knew we could achieve. Even though it came near the end of the season, it was great to earn a win on the season."
Even with the defeat, Ole Miss (4-1) still holds the pole position in league standings. They are followed by Arkansas State (3-2), Hendrix College (3-2), Southern Arkansas University (3-2), Tulsa (2-3), Arkansas (2-4), and CBC (1-4).
Next week marks the final week of regular season action for the SCDGA before the top six teams battle it out for the right to be called conference champion on November 11-12. The Flamethrower Collegiate Championships hosted by Liberty University in Lynchburg, Virginia, will also take place and reward three spots to April's championship.