Unconventional ways to get up and over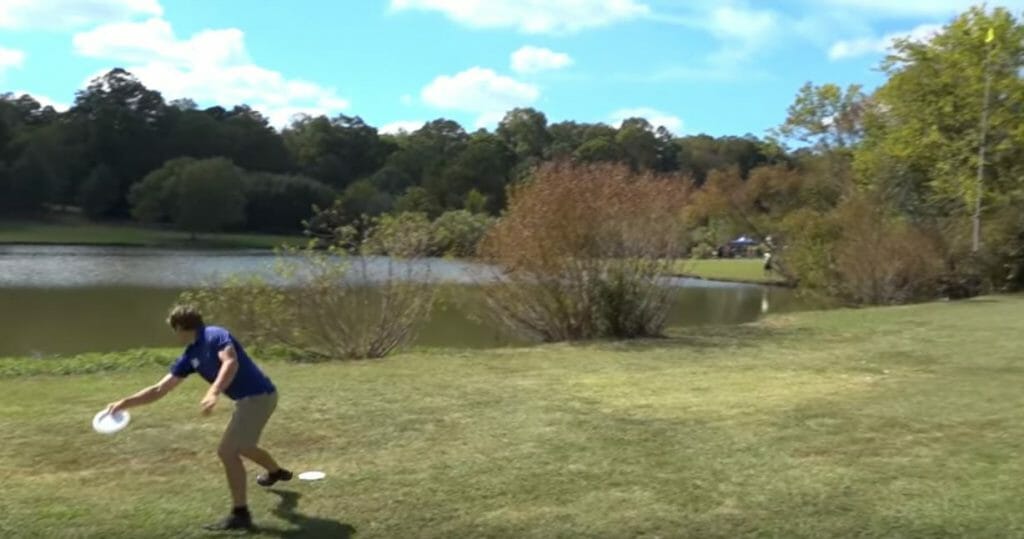 Getting up and over obstacles effectively is one of the trickier headaches disc golfers encounter on the course.is one of the trickier things to do effectively and consistently on the disc golf course. Many opt for a more common tomahawk or thumber in those situations, like we discussed in this series a few weeks ago. But, like Dave Feldberg explains in the clinic linked at the end of this piece, sometimes players aren't as comfortable with overhand throws, or they are rightfully concerned about injuring their shoulder or back.
Luckily, there are other options. The grenade and scomahawk are two different kinds of up-and-over utility shots that have their basis in backhand driving form and will put relatively less stress on your body. A grenade1 derives its name from the characteristics of its flight, where the disc almost literally flies like a tossed explosive, while the scomahawk's moniker is a combination of scoober — an often used term that in some ways has become a catch-all adjective for all upside-down Frisbee throws — and tomahawk, which the flight of this shot closely resembles.
Grip
Grenade – Hold the disc as if you were going to throw a backhand drive, except flip the disc upside-down and put your thumb on the inside of the rim and the rest of your fingers on the flight plate. You can tuck your index finger over your thumb for some added grip pressure if you feel the disc comes out early with just your thumb.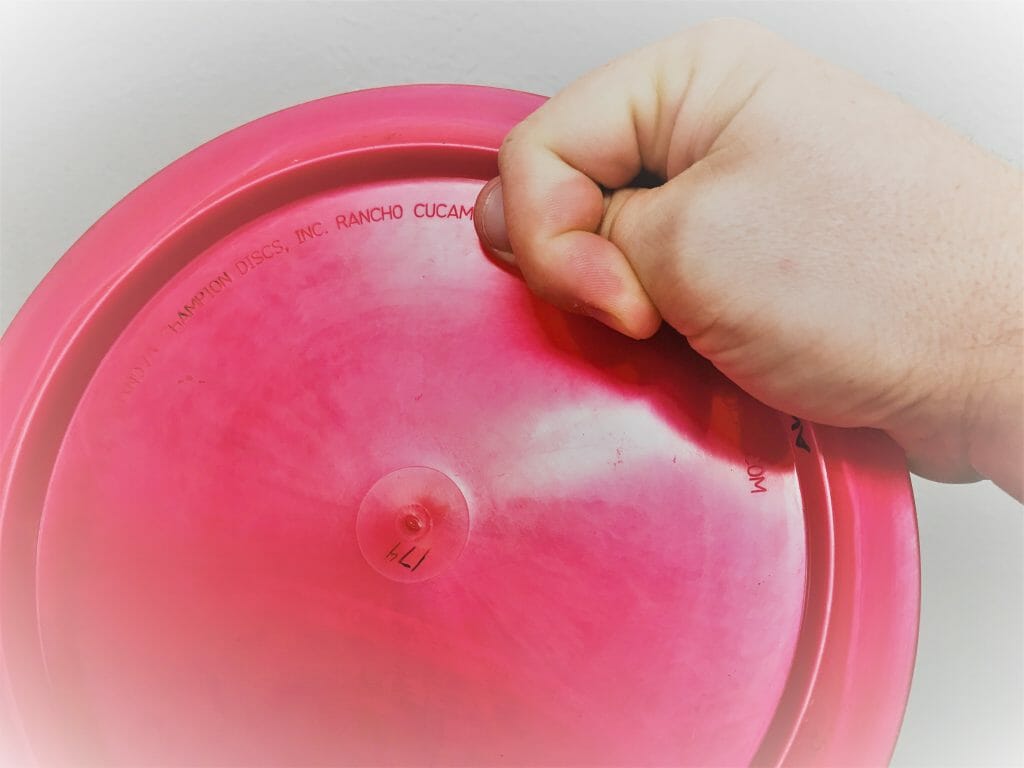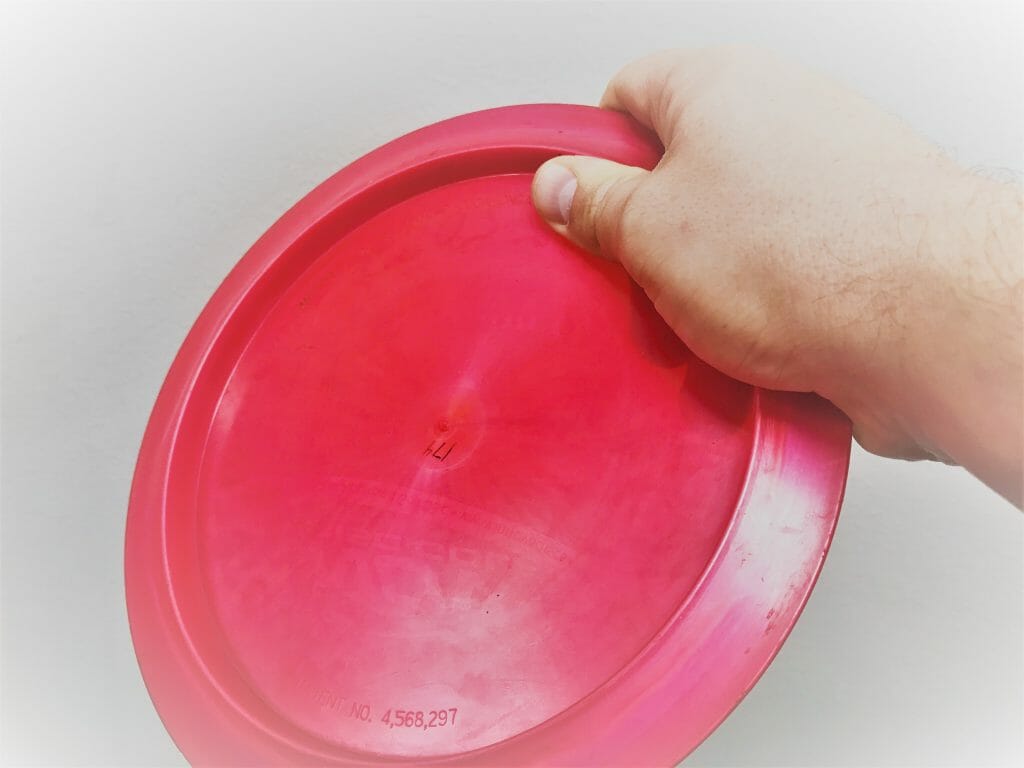 Scomahawk – Use whatever grip you would typically use while throwing a backhand roller. For most players this will be a standard power grip.