Pierce throws top-rated women's round ever in Open Flight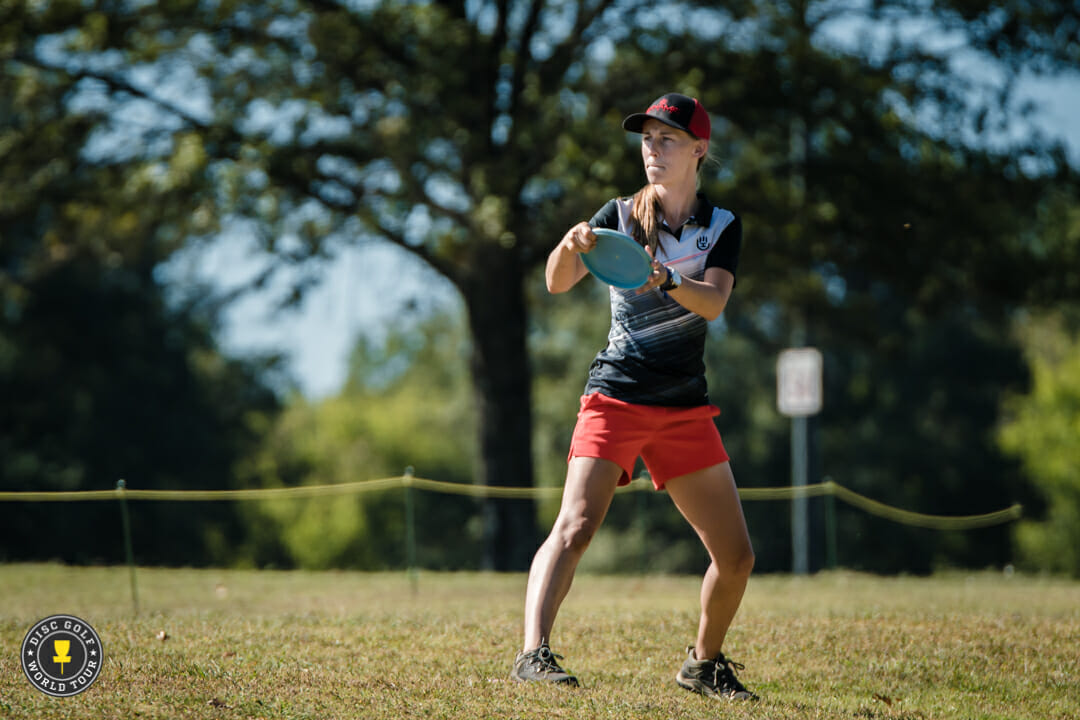 Ultiworld Disc Golf's coverage of the 2017 United States Disc Golf Championship is presented by Savage Apparel Co.; all opinions are those of the authors. Please support the brands that make Ultiworld Disc Golf possible and shop at Savage!
If you haven't been following the exceptional year of disc golf Paige Pierce has put together, now is as good a time to start paying attention as any.
Yesterday in the United States Disc Golf Championship's third round at the famed Winthrop Gold, Pierce's 1031-rated 5-under par 62 was the highest rated round ever thrown by a woman in the tournament's 19-year history. It broke the previous record of 1003, held by Juliana Korver, by 28 points, and puts Pierce atop and well ahead of a long list of the best women to have ever played the sport.
Here are the top-rated women's rounds at USDGC in the tournament's history:
| USDGC Year | Player | Round Rating |
| --- | --- | --- |
| 2017 | Paige Pierce | 1031 |
| 2001 | Juliana Korver | 1003 |
| 2001 | Juliana Korver | 1003 |
| 2001 | Juliana Korver | 999 |
| 2008 | Valarie Jenkins | 998 |
| 2005 | Des Reading | 997 |
| 2010 | Camilla Grundén | 993 |
| 2003 | Des Reading | 993 |
| 2017 | Catrina Allen | 991 |
On Instagram after her historic round, Pierce revealed that she decided to be "confident and aggressive" and go for everything, eschewing a more constrained approach that she took earlier in the event. Pierce's aggressive approach, like the one she took just two weeks prior at the United States Women's Disc Golf Championship, paid off. After back-to-back sixes on holes 4 and 5, Pierce found her aggressive rhythm, carding seven birdies over the final 13 holes. Her blemish-free run through the end of the round included birdies on the daunting holes 13 and 17, two of the most challenging on the course.
Pierce is just the ninth woman to ever play in the USDGC, and just the fourth to have qualified for the prestigious event by score alone after two 1000-plus rated rounds helped her finish with the 11th best score at the Aussie Open, a USDGC regional qualifier event, in January. That feat allowed her to join elite company along with Juliana Korver, Elaine King, and Des Reading as the only four women to qualify for the event based on their score in a qualifying event.
Her history making 1031-rated round at Winthrop Gold is her 21st round rated over 1000 this season. If that mark of 21 wasn't impressive enough, it now means that she has more 1000+ rated rounds in 2017 than her 20 wins.
Should Pierce manage another 1000+ rated round today, she would join Korver as the only two women to record two rounds over 1000 at Winthrop Gold.