Revisiting Hannah Leatherman's come-from-behind win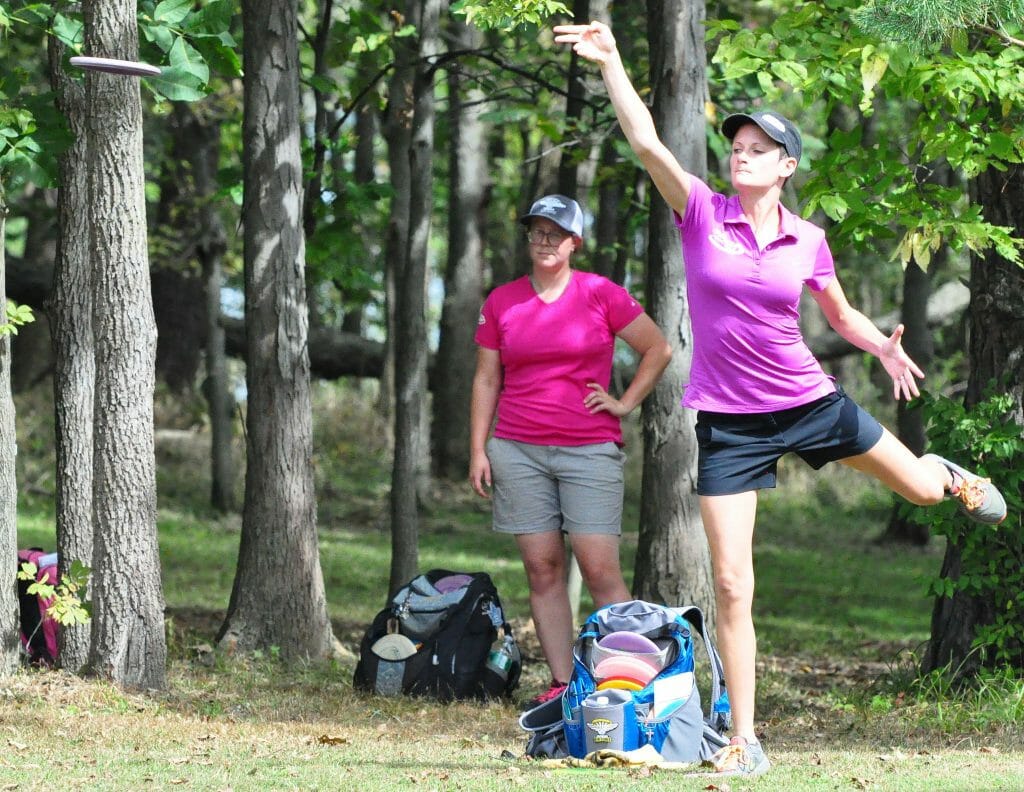 Ultiworld Disc Golf's coverage of the 2017 United States Women's Disc Golf Championship is presented by DUDE Clothing; all opinions are those of the authors. Learn more about the Australian brand's offerings and player ambassadors here.
In the last five years of the United States Women's Disc Golf Championship, there has always been but a small margin of victory.
In Sabbattus, Maine, last year, Sarah Hokom edged out Madison Walker by just three strokes. In 2015, Hannah Leatherman took a one-shot victory for her first PDGA Major. Paige Pierce won her first, and only, US title at the International Disc Golf Center by three strokes in 2014, and a year earlier Hokom took her first title by two strokes over Catrina Allen in Portland, Oregon. Finally, Allen scored the first PDGA Major win of her career in Huntsville, Alabama, after a playoff over Pierce in 2012.
Although the USWDGC has grown in size and prestige over the years, disc golf media only caught up with it in earnest around 2014. But with the largest and most competitive field ever on hand for this year's iteration in Johnson City, Tennessee, two video producers — Marty McGee of Prodigy Disc and Terry Miller of TheDiscGolfGuy – will be on hand, meaning more shot-by-shot coverage of the event than ever before.
With the added media presence in mind, let's throw it back to Leatherman's four-stroke comeback win at the 2015 USWDGC at Gordon Holton Memorial Disc Golf Course in Delaware, Ohio:
Leatherman was four strokes out of the lead and in fourth place entering the final round. She had three former U.S. and World Champions in front of her, with Allen heading the pack. By hole 3, Leatherman had grabbed her first birdie, and the box, while the rest of the competition had already dropped a few strokes. She stayed within two strokes of the lead before getting a share of it two-thirds of the way through the round, then kept herself close as the holes ticked away. She was the only player within one stroke of Pierce's lead on the final hole, and capitalized on the opportunity after Pierce went OB.With breakout performances like Leatherman's and Walker's last year, the USWDGC always seems to bring the unexpected.
Looking for more USWDGC footage?
2016 – Sabattus, Maine, Rounds 2-4
2015 – Mid-Ohio, Rounds 1-4