A look at some of the highlights from the PDGA's weekend slate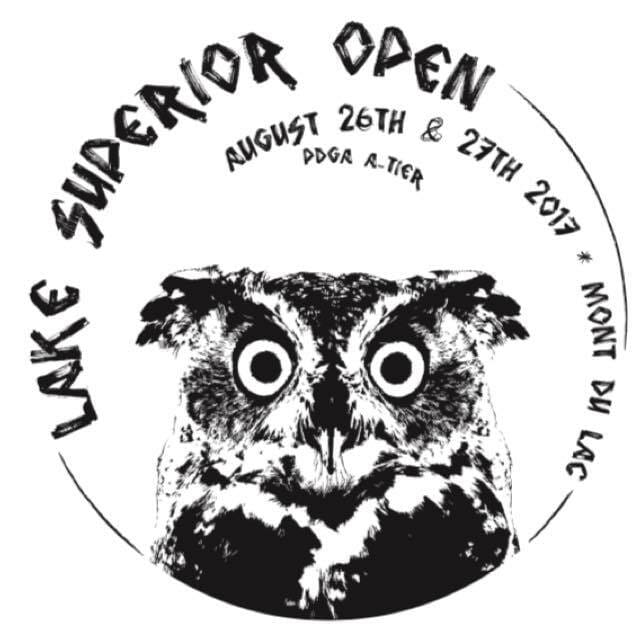 Alex Geisinger may not be a fixture on the national scene this season, but he's certainly cleaning up on the regional circuit.
The Minnesota pro took his second straight A-Tier win at the Lake Superior Open in Superior, Wisconsin, after battling both the course and the conditions, as a storm dumped a reported four inches of rain on the region during Saturday's opening round. Nonetheless, Geisinger fired off the hot round at both days of the event, and his 25-under par 123 total bested Mike Gerards, who took second place with a 15-under par 133 weekend. Matthew Lindberg earned third place honors by shooting a 13-under par 135, while Mitchell Privette and Jacob Brown shared fourth place with 12-under par 136s. The win marked Geisinger's eighth of the 2017 season, even as he's battled some nagging injuries. Sada Voit shot right around her rating to take the victory on the women's side, finishing with a 27-over par 175.
The Carolina Clash in Charlotte, North Carolina, was the only other professional A-Tier on the weekend. Collin Carter battled Travis Chumley at the top, but Carter eventually pulled away en route to a 28-under par 208 performance at the four-round affair. Chumley finished with a 24-under par 212 for the tournament, while Aaron Rothrock slipped 10 strokes off Chumley's pace to grab third place with a 14-under par 222. Debbie Scott picked up the victory on the women's side by tossing an 18-over par 254.
The Robinson Brothers came and conquered the 21st Annual Hotlanta, as Ezra and Isaac Robinson both tossed 45-under par 173s to force a playoff, which Ezra ultimately won. Benjamin Page took third place honors after shooting a 36-under par 182, and Matt Versola rounded out the top 4 by shooting a 34-under par 184. The Robinsons averaged 1024-rated disc golf on the weekend, which is well above both Ezra's 990 rating and Isaac's 995 mark.
Rounding out the weekend slate, Nicholas Masters took home a one-stroke victory over Todd Bagwell at the Volunteer Classic XII in Knoxville, Tennessee. Masters finished with a 31-under par 177, while Bagwell tossed a 30-under par 178. Colin Forehand, one of the best names in disc golf, finished in third place after shooting a 29-under par 179, and Joey Lutz, the second highest rated player in the field, finished in fourth place after shooting a 27-under par 181. Michael Gibney rounded out the players in the final nine and finished in fifth place after shooting a 26-under par 182. April Gilliam threw a 17-over par 198 on the weekend to take the victory on the women's side.