Third year pro gets the nod after a 7th place finish at Worlds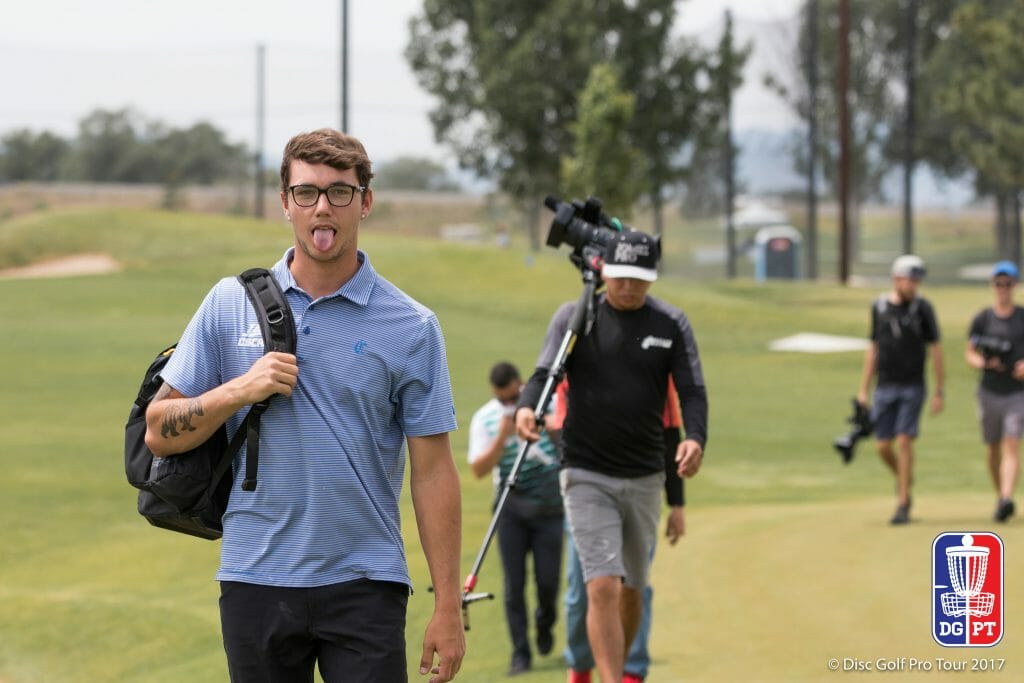 Austin Turner's first full-time season on the road just keeps getting better.
Coming off a seventh place finish at the PDGA Professional Disc Golf World Championships, the 19-year-old was promoted to Discraft's Elite Team today, the company announced on its social media accounts. He'll now receive the brand's top level of support, joining stalwart veterans like Nate Doss, Valarie Jenkins, Michael Johansen, and Tim Barham.
"Oh, I am ecstatic right now," Turner said. "My mind is blown up. I'm getting texts and messages on Facebook from everyone saying congratulations. It's a goal I've wanted forever and it's finally achieved, and I couldn't ask for anything more right now."
Discraft Team Manager Bob Julio said the timing of the move was unique for the company, but that Turner's outstanding play made it a reality.
"He has worked very hard and improved rapidly fast — so much so that we felt it was time to move him up, which usually would not have happened until the following year," Julio said. "He has proved with his mental game that he can compete on the big stage all over the country."
Julio confirmed Turner will receive a signature Tour Series Z-Line disc in the the coming weeks, of which the 2015 Am Worlds Junior I Division Champion will receive "a large cut" of the sales. Turner said he's already chosen the Force as his signature mold.
The high Worlds finish didn't come out of nowhere for the third year North Carolina pro, as Turner already logged five top 10 showings in A-Tiers and PDGA National Tour events this season. The left-hander is currently in seventh place in both the NT and Disc Golf Pro Tour points standings, as well.
The Worlds placement and the promotion weren't the only highlights for Turner in the last few days: He just celebrated his birthday on Sunday.
"It's been a very good week," he said.