Quick hitters from a busy day at the International Disc Golf Center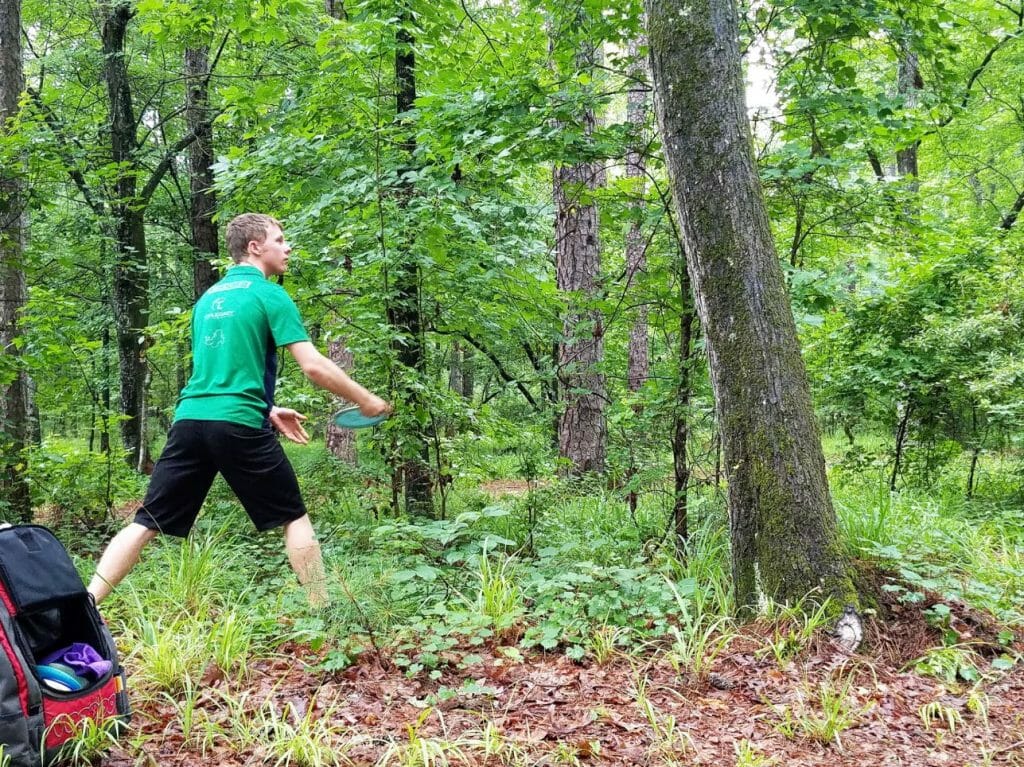 FORT GORDON, Ga. — Day one of the PDGA Professional Disc Golf World Championships is in the books after a full slate of action at the International Disc Golf Center. And with the sport's elite in attendance, there are more than just the headlines being made on the course. With that in mind, here are some quick hitters that filled up my notebook during round one.
Eagle McMahon, Deadhead?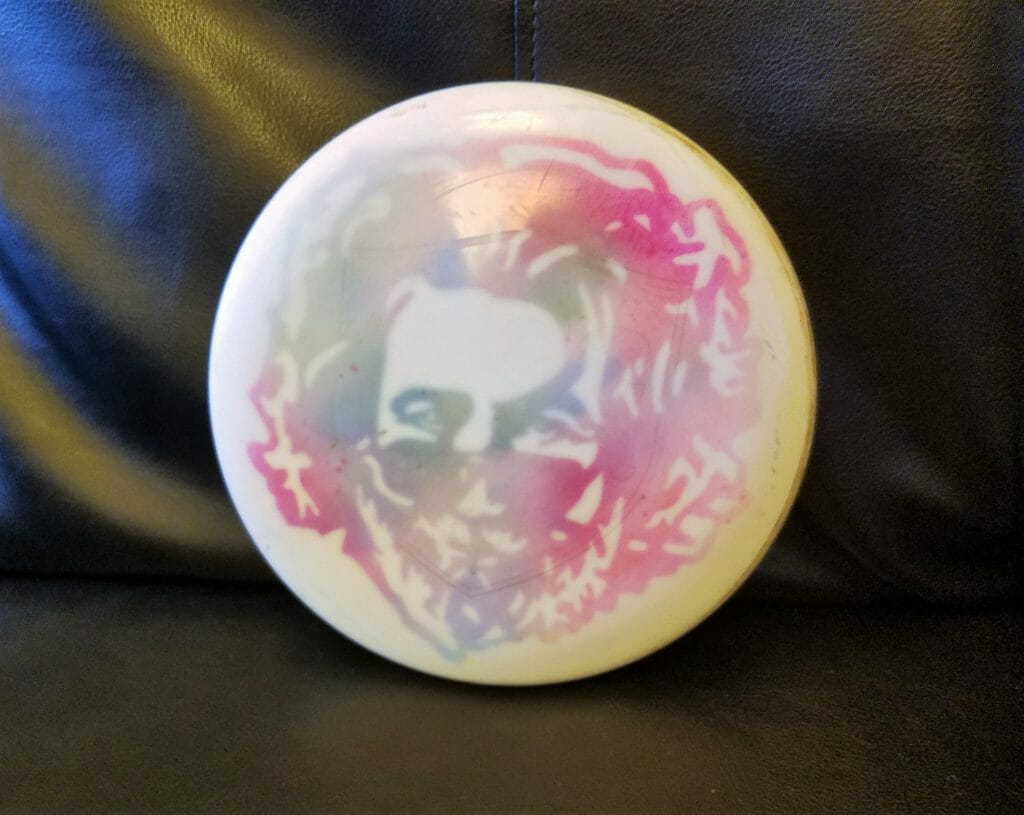 Eagle McMahon's father, Pat, is here in Georgia with his son this week, and I spotted him on the course with his earbuds in. Though he had a vast repository of tunes at his disposal, he was sure to point out a happy coincidence: When the Grateful Dead pops op on shuffle, good things happen for the young pro.
Indeed, McMahon is an unabashed Deadhead. The 19-year-old may be known for his affinity for Pokémon — his Poké Ball mini is his go-to — but he also sports a Jerry Garcia-stamped Discmania P2 that he uses for stable-to-overstable upshots.
His dad has been listening to the Dead for years, McMahon said. But he wasn't so quick to embrace the influential psychedelic rockers.
"I tried to rebel against it maybe when I was like 8 or 9, but then I fully accepted them," McMahon said. "Like, 'You know what? This is who I am.' Just — the music goes along with everything I do."
Still, McMahon — who is currently tied for fifth place after his first round 8-under par showing — acknowledged the juxtaposition of his more youthful cartoon interests alongside those of a band that was born more than 40 years before he was.
"I'm, like, all over the place on certain things," he said. "Pokémon, Deadhead — I'm all over the place with a lot of different, strange interests."
PDGA Leadership A Family Affair
Joe Chargualaf officially took the reins as PDGA Executive Director earlier this month, and what better way to kick off his tenure than with a high-profile, high-pressure event right on his new home turf?
But if the former Air Force officer was feeling the heat, he certainly didn't show it. Instead, Chargualaf seemed more than at ease in his new role. He spent about 15 minutes talking to a mother and four children who had made the trip to the IDGC from outside Atlanta, engaging the family about the virtues of disc golf and his transition to the PDGA. He later told me that the event had been running fairly smoothly thus far, minus some small fires being needing to be extinguished. Chargualaf also likened he and his staff's job this week to those of a wedding coordinator: As long as the bride — in this case, the pro field — doesn't notice any issues, then they are doing their job.
And that staff was boosted by two key volunteers throughout the day: Chargualaf's 12-year old daughter and 14-year-old son. The new kids in town were more than happy to spend their day making sure the floors of the IDGC were well-swept and that this reporter had access to the vast supply of lollipops onsite. For the new executive director, then, disc golf is already a family affair.
Paul McBeth's Tips For Domestic Living
Four-time PDGA World Champion Paul McBeth, despite the intensity of a world championship round, is generally one of the looser players on a card. That was on full display yesterday as he and a fan swapped between-hole tips on how to control ants.
Apparently the campsites near the IDGC were infested with them a couple summers back, and he received some local intel to combat the issue.
"We were here two years ago, and we were told [to use] baking soda," McBeth said. "So we poured some baking soda around our jacks, and that cleared them out in a day or two. So some baking soda, and if you want to sprinkle some powdered sugar in there that works, as well."
Sugar, for ants?
"It does attract them, but it kills them apparently," McBeth said. "That's what they say."
Hannah Croke, McBeth's fiancée, isn't buying it. She had been standing behind him throughout the conversation shaking her head in disbelief, then sent out a response that is easy to lip-read: "No."
It's Always Sunny In San Luis Obispo
Twenty-year-old Peter McBride, playing alongside McBeth yesterday, got off to a strong start at W.R. Jackson. He attacked the course early with precise lines and strung together four straight birdies to go 3-under par through the first five holes. The San Luis Obispo, California, native ran into some difficulty in the middle of the course, but you would have never known it by looking at him.
McBride is one of the most positive people I've ever followed on a card. While others may punch at the ground, or swipe at their towels and minis in frustration, he kept an upbeat tone throughout, never calling himself out or even showing any signs of distress. Plus, he was always the first to cheer another player for a well-executed shot. He has a rare maturity that is difficult for seasoned veterans to pull off, nevermind players who are not yet of legal drinking age.
I asked him the secret to his sunny disposition, expecting him to chalk it up to an easy-going seaside upbringing. Instead, he said it's something that he has cultivated over a decade — yes, a decade — of playing organized disc golf.
"This is my tenth year playing tournaments, so that helps a lot," McBride said. "[I've learned from] playing a lot of tournaments, and just, like, being really hard on myself for a long time and then realizing that just hurts my game more than anything."
Fort Gordon Is Abuzz…With Gnats
They are everywhere here at the military installment, flying among the PDGA feather banners and tents that line the Marine/Navy course where play is already underway for round two. They must be feeling the excitement of Pro Worlds, too.