Recent history shows the Open Women's division rarely cooperates with the pre-tournament narrative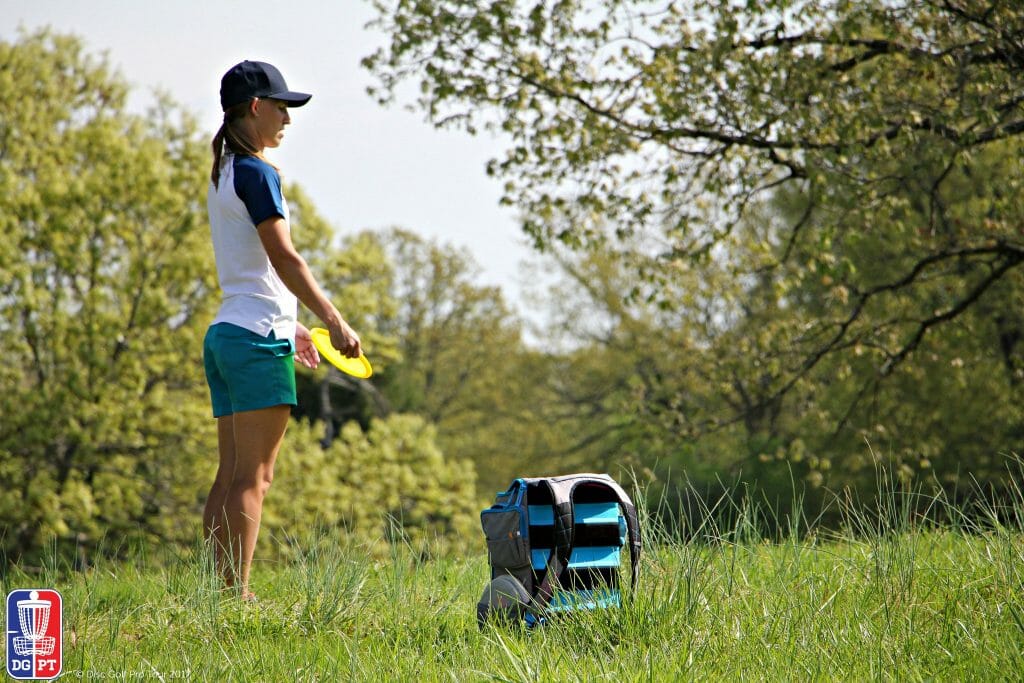 For all observers of professional disc golf — from the most casual fan to the hardest of the hard-core followers — the smart money pick to win the Open Women's division at the 2017 PDGA Professional World Championships is, undoubtedly, Paige Pierce. She's finished 15 tournaments this season and has won outright or taken a share of the win in 13 of them. The hits include one PDGA Major, three PDGA National Tour events, and three Disc Golf Pro Tour stops. If that wasn't enough, she's executed 14 rounds rated over 1000, and her average round rating over 47 rounds this year is a whopping 980.
Though Pierce is dominating the Open Women's division, that doesn't mean this week is merely a formality and that she'll waltz to her fourth world championship. If recent history tells us anything, oftentimes whoever is having the best season — or even the best World Championship tournament — doesn't always come away with the victory.
Just last year, Catrina Allen was in the midst of one of the best seasons anyone in the Open Women's division has ever had, but her world title slipped away in Emporia with only nine holes to play. Two years ago, Sarah Hokom was off to an excellent start in Pittsburgh. After leading through round four, and with less than half of the event left to play, she was caught up in a car accident on the way to the course. She missed the first two holes of round five, and the penalty strokes she incurred spoiled her shot at her second championship.
Pierce hasn't been immune to the trend, either. In 2014, she entered the World Championship in Portland, Oregon, as the highest rated player and winner of four out of six NT events on the year. But Allen, who was having a strong season in her own right, ended up leading for almost the entire seven-round event, plus final nine, before taking the win.
Suffice to say, anything can happen in sports, and Pro Worlds are no different. An added wrinkle for this year's event sees the number of rounds dropped to four, whereas in previous years it had been anywhere from five to eight rounds, plus a final nine holes.
This means each throw during each round means relatively more in determining the outcome. No longer can competitors looking for a career-defining win afford to have an "off round" or take their time working through mental hurdles in the middle of a round. Players at the top of the field have significantly less margin for error in what has, in recent years, always been a competitive event with little separation between the top finishers before the final nine; the average tournament ratings for the players who finished in the top 4 at each of the last year World Championships is 969 and range from 979 at the highest to 953 at the lowest.1
| | | | | |
| --- | --- | --- | --- | --- |
| 2016 | Valarie Jenkins | Catrina Allen | Paige Pierce | Sarah Hokom |
| Avgerage Tournament Rating | 976 | 979 | 978 | 953 |
| 2015 | Paige Pierce | Sarah Hokom | Catrina Allen | Ohn Scoggins |
| Average Tournament Rating | 968 | 970 | 963 | 962 |
| 2014 | Catrina Allen | Paige Pierce | Ragna Bygde Lewis | Ohn Scoggins |
| Average Tournament Rating | 973 | 970 | 969 | 962 |
Allen is the only other player besides Pierce to appear in the top 4 in each of the past three World Championships, and comparing the ratings of the pair demonstrates just how close recent Worlds have been. Across 18 rated World Championship rounds the pair have played over the past three seasons, Pierce's average Worlds rating is 972, while Allen's is 971.7.
But it doesn't need to be close for Pierce's competition give it everything they've got, especially when a world title is on the line. Take Allen's comments from earlier this season as Pierce built upon her huge lead at the Masters Cup:
"I don't ever think it's over. I'm not going to be, like, laying up for second place or anything weird like that."
Just like Allen, other strong competitors in the field know what it takes to win a world title. Indeed, the field boasts four world champions besides the division's top two. Defending and four-time world champion Valarie Jenkins, indeed, comes in with the experience required to add a fifth trophy to her collection.
"I think it's all just about a mindset," Jenkins said. "Worlds definitely requires a different mindset. You really have to wake up every day and be focused on executing that round, and setting your mind to 'I want to win this tournament,' and that's what I did last year, and I remember doing that in the years that I won before. It's just a switch that has to happen, and if you can set your mind to it there's nothing stopping you from doing that."
Even though someone may be an odds-on favorite, nothing is predetermined. Whoever approaches Worlds with a focused determination to play each shot at 100 percent has as good a chance as anyone to get the win. If Pierce does manage to take the crown, though, the victory will be the fourth world championship of her career and put her just one win behind all-time greats Elaine King and Juliana Korver, who are tied with five world championships.
---
Final nines for these years did not receive a rating and thus are not included. ↩