Our staff looks at the best Open division contenders not named Wysocki or McBeth
It's no secret that Paul McBeth and Ricky Wysocki are the two best disc golfers in the world. The pair have combined to win eight of the nine PDGA Majors in the last two and a half seasons — Wysocki took one this year and two in 2016, while McBeth collected all five in 2015 — and their battles have become the stuff of legend. In the 29 tournaments since 2015 in which they have both participated, they have accounted for 22 wins. That gives them a 75.8 percent winning percentage in that span, and that mark jumps up to 100 percent in the 2017 events where they've both participated.
They are the odds on favorites to win this year's PDGA Professional Disc Golf World Championships, which kicks off today in Augusta, Georgia. But with Worlds being truncated from its usual marathon distance down to more of a 10K, the door is open for a bevy of other contenders to get hot at the right time and provide an upset.  Since we've spilled plenty of well-deserved pixels on the last two PDGA World Champions, our staff decided to spread the love and highlight seven contenders for the 2017 title who aren't named Wysocki or McBeth.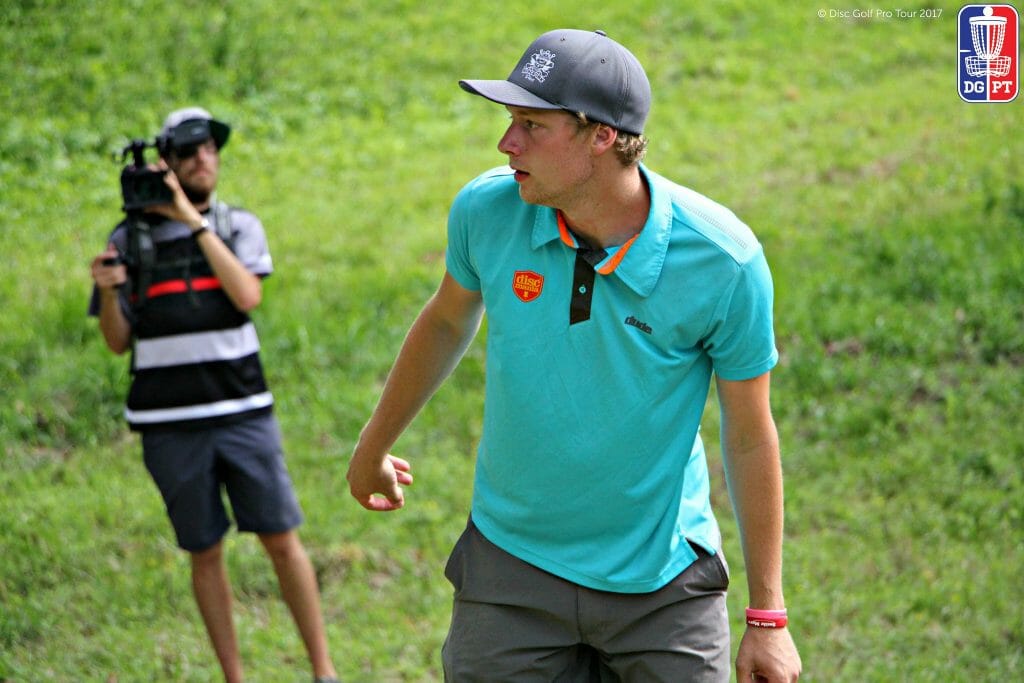 The Case For Simon Lizotte
From a raw talent standpoint, Simon Lizotte has always been next in line for the throne.
Though he's spent most of his career building a résumé as a human highlight reel, he's also proven that he can deliver in the clutch; one need only look at the 2016 season, in which he triumphed with playoff victories at the Nick Hyde Memorial and the Konopiste Open, as proof he can handle the pressure. If you need more convincing, refer to his 2015 Ledgestone Open win on the PDGA National Tour.
But the 2017 season has seen Lizotte turn a corner. Instead of rushing back too soon from knee surgery, he smartly skipped the Aussie Open in favor of extra rest. Though he stumbled in his return to play at the Gentlemen's Club Challenge, he quickly shook off the rust rattled off seven consecutive top 3 finishes. The hot streak was buoyed by a 52.9 percent birdie rate, the best on tour, and has netted him a career high player rating of 1042.
So what's working against his quest to oust McBeth and Wysocki? He has a higher bogey percentage than both of the men he is chasing, and it was clear that, by the end of this year's Konopiste Open, he was ready for a mental breather. Now heading down to Georgia after a month back home in Germany, we'll see if the rest did him any good. His 15th place finish at the 2015 Hall of Fame Classic, which saw him log a 981-rated final round at the International Disc Golf Center's W.R. Jackson Course, is also cause for concern.
If he packed his putter in his carry-on, though, he should be fine: His early-season run of 90-plus holes without a miss from inside the circle is one of the more underrated feats of 2017, and he only needs to be perfect through 72 holes to become the first PDGA World Champion in the Open division to reside outside the United States. Indeed, being crowned a true World Champion only seems like the next logical step for one of disc golf's brightest stars. – Steve Hill, Ultiworld Disc Golf Editor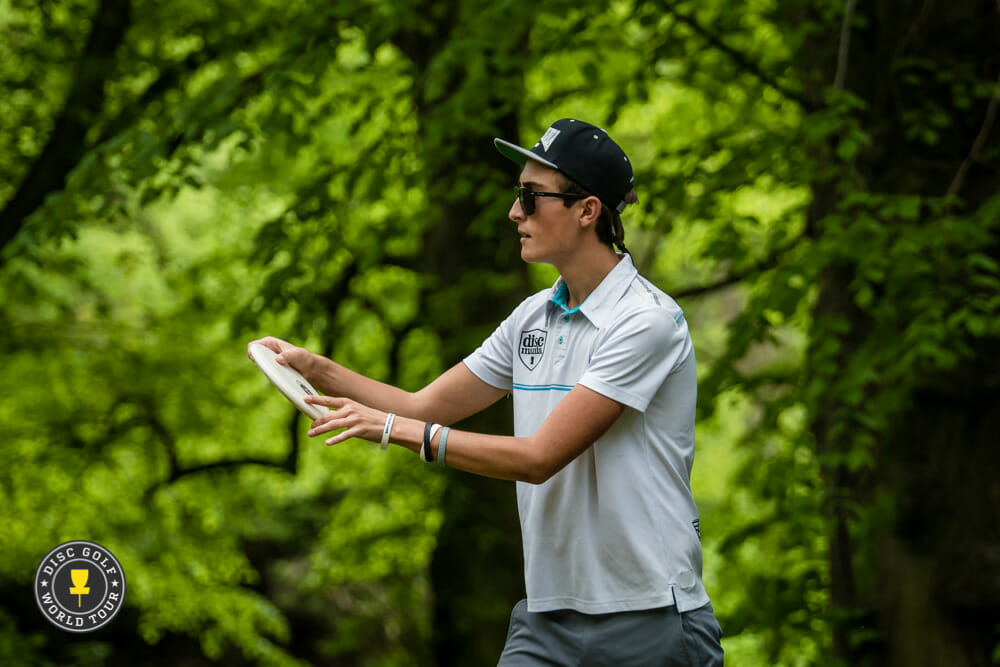 The Case For Eagle McMahon
Earlier this year, Eagle McMahon took a short hiatus from touring following a disappointing showing at the Konopiste Open. In a rare move for a touring professional, he gave nearly his entire bag to a local and started from scratch. His impressive bounce back may end up convincing us all to do the same.
McMahon followed up his mini vacation with an impressive finish at the Beaver State Fling, finishing three shots behind Wysocki and McBeth. After nearly winning the Aussie Open earlier this year, we know that the tools are there for the youngster.
For McMahon to win, he'll have to know when to attack. He out-drives much of the Open field with his Discmania setup, but Augusta does not cater especially well to the distance throwers. With big chunks of the course placed back into the woods, it may come down to long putts and par management.
In round three of the Beaver State Fling, McMahon unleashed what was supposed to be a long turnover shot with an MD3 that could have flexed around multiple trees, leaving him a birdie look. But a flattened out throw left him pitching out, then pitching over, while the rest of the card played with steady hands. The move felt reminiscent of Lizotte's showy eagle at the Glass Blown Open, but it came at a time when Eagle was still well in the hunt for the lead. The ability to take the chance has been there all year, but when to unleash it has been a point of struggle for McMahon.
To achieve this life-changing tournament victory, McMahon will have to put his decision-making up against Wysocki and McBeth's more polished mental games. The two frontrunners are currently bogeying 6.9 percent and 7.9 percent of holes this season, respectively. McMahon, meanwhile, is sitting at 10 percent, tied for 28th in the Open field. Bring that number down for four rounds, and McMahon will be there at the end. – Preston Thompson, Ultiworld Disc Golf staff writer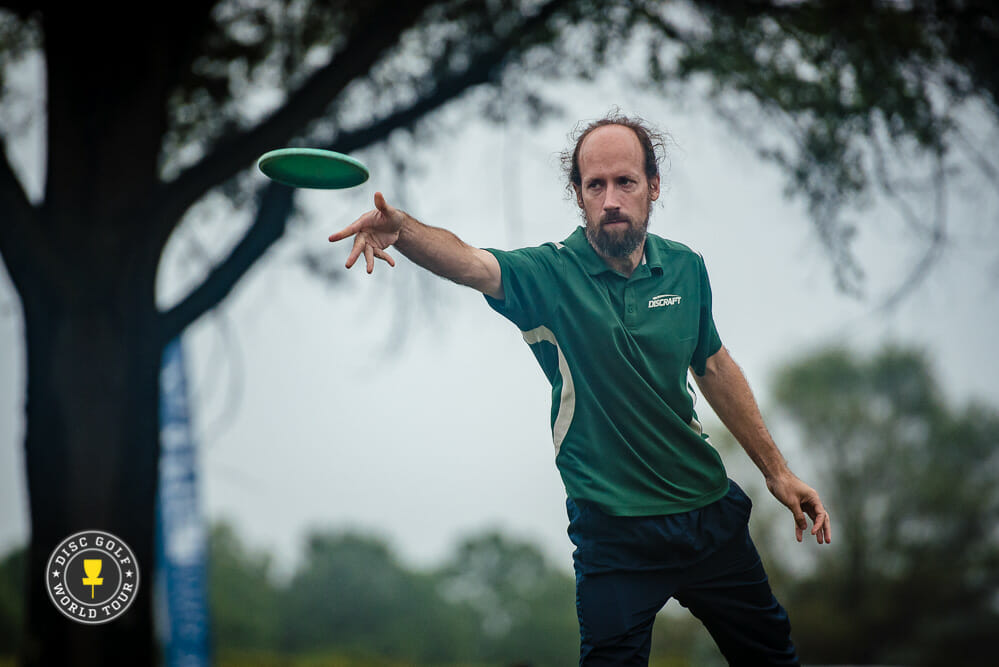 The Case For Michael Johansen
On its face, this may seem like a curious choice for a player to contend. But Michael Johansen absolutely can win at this week's Pro Worlds.
The smooth veteran's chances are real for two reasons: his proficiency and preference for wooded golf, and that he's actually beaten one of the two best players in the world in Augusta — at Jackson, no less. Johansen bested McBeth in a playoff at the 2015 Hall of Fame Classic after three rounds at the International Disc Golf Center, where the final two were played on Jackson's tightly wooded fairways. For those who may have forgotten, 2015 was McBeth's Grand Slam year, where he won all five PDGA Majors and nearly every other tournament of importance.
Johansen was one of just five players to outscore McBeth that year in events that were A-Tiers or higher. He accomplished this feat by sticking with McBeth almost shot for shot through three rounds, then outlasting him through a four-hole sudden death playoff by sticking to his game plan, missing trees, and putting impeccably. I had the pleasure of following along with Johansen's chase card during the 2015 PDGA Pro World Championships during the semifinal round at the Moraine State Park Gold Course, which bears much resemblance to tree-lined, elevation-laden fairways in store at both courses this year. It was impressive to see a professional so unfazed by tree kicks that, if you ignored the galleries and the pomp and circumstance, he seemed like any other local out for a casual round with some friends. The size of the stage doesn't matter to him. As long as there are trees, he's right at home. – Alex Colucci, Ultiworld Disc Golf staff writer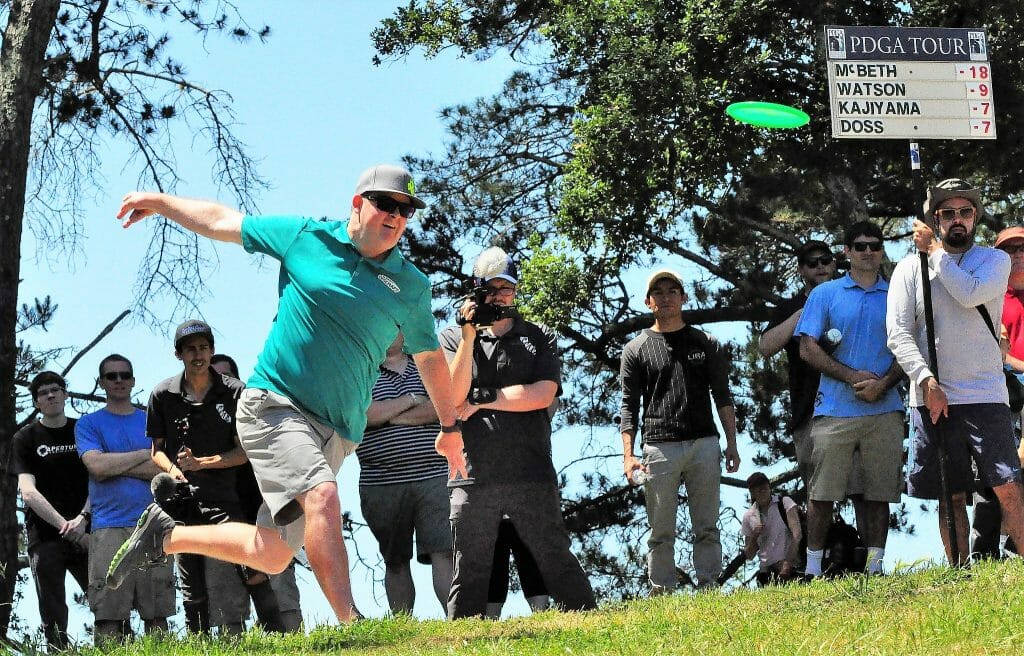 The Case For Nate Doss
The last winner of Pro Worlds not named Wysocki or McBeth might be flying into Georgia this week way under the radar.
Nate Doss is still at the top of his game. His current 1029 rating is only seven points less than it was in his world title season of 2011, when he took the crown in his hometown of Santa Cruz, California. And though Augusta is nowhere near those friendly confines, he has experience at the IDGC he can rely upon: a third place finish at the 2007 Hall of Fame Classic, and a second place finish at the 2011 PDGA Championship. Yes, his last trip to Augusta did not pan out quite as well – he never recovered from a 986-rated first round at the 2015 HOFC and finished in 13th place – but Doss has proved time and again that he is more than adept at woods play. He has nothing to prove on that front.
Beyond his skill, Doss brings a quiet calm to the course that is essential in the pressure cooker of a world championship event. His repeated presence on lead cards throughout the years gives him a wealth of experience, and he knows how to navigate the ups and downs of a day on the course.
More than anything, though, Doss is a student of the game. He often speaks of the respect he has for disc golf's forefathers and reflects fondly of his youthful interactions with "Steady" Ed Headrick. With this week's tournament taking place at the PDGA's home base, one has to wonder if there will be an extra pep of motivation in Doss' step as he sees history at every turn. Combine that with the rush of playing in front of American servicemen and women at the Fort Gordon course, and it could provide the formula for his fourth career world title. – Steve Hill, Ultiworld Disc Golf Editor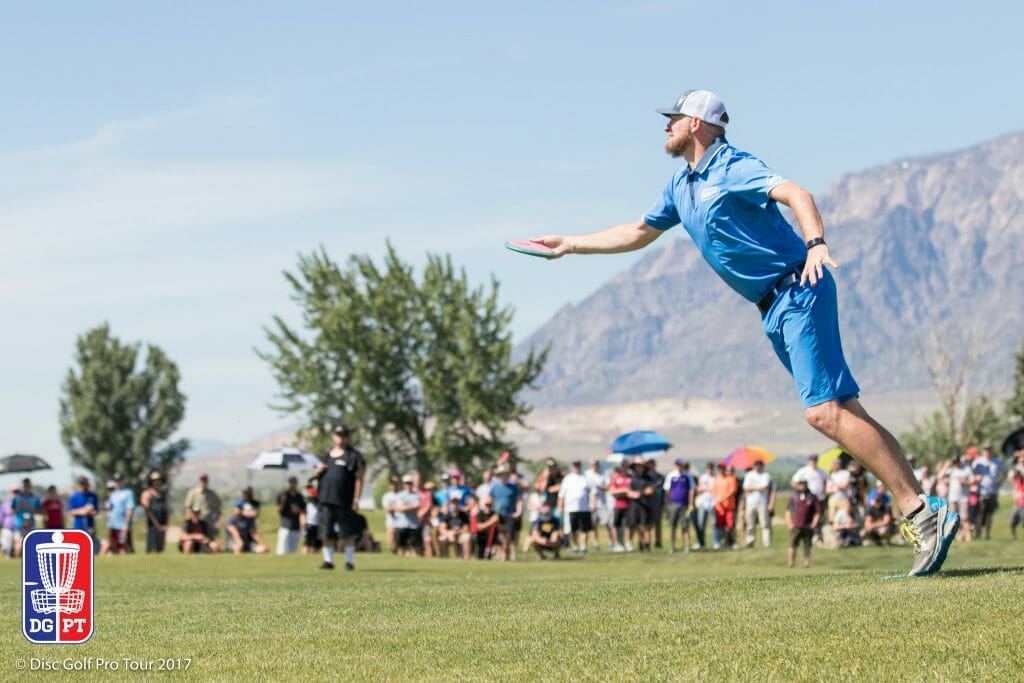 The Case For Jeremy Koling
As mentioned above, Wysocki and McBeth are responsible for 22 wins in the last 29 tournaments they have both played. That leaves seven for the rest of the field, and the only player responsible for two of those wins is Jeremy Koling, who won the 2015 Memorial and 2016 USDGC.
Koling, now halfway through his first season with Innova, has had his ups and downs. After missing the Aussie Open due to illness, he got his first victory of 2017 at the New Zealand Disc Golf National Championship, then followed that with wins at the Waco Annual Charity Open and the Creekside Open XX. Outside of those two tournaments, he boasts six top 5 finishes, including one last weekend at the Kansas City Wide Open, where he shot a 17-under par 172, and averaged 1032-rated golf for the weekend.
While consistency may be an issue for Koling, it's fair to say he can get hot during a tournament. Of his 15 events thus far in 2017, he's tossed 11 rounds that have been rated above 1050. He's twice eclipsed 1080. Going back to the 2012 World Championships, the average round rating for the winner is 1057.6. Thus, it's important to note that Koling is 100 percent capable of shooting the rounds necessary to win Worlds. In its shortened format, a hot round can launch a player into first place, allowing them to "coast" to the finish, as opposed to the marathon-style Worlds of years past.
Being from the woodsy Charlotte area, Koling knows how to execute shots in the woods, which will benefit him at the W.R. Jackson Course at the IDGC. Koling proved his success on wooded courses in the win at the Waco Annual Charity Open, which featured a course with tightly wooded fairways for nine holes. Over the course of the three rounds there, Koling shot 17 down on those nine holes, carding two eagles and fourteen birdies.
One last storyline for Koling is motivation, as he may be looking for revenge at Jackson. Koling has cashed in 49 straight events. The last he event he missed the money line? The 2015 Hall of Fame Classic, where Koling took 40th place by averaging 985.7-rated golf. Watch for him to really attack the two rounds at Jackson as he looks to exorcise those demons and hoist his first world championship trophy. – Jacob Wilkins, Ultiworld Disc Golf staff meteorologist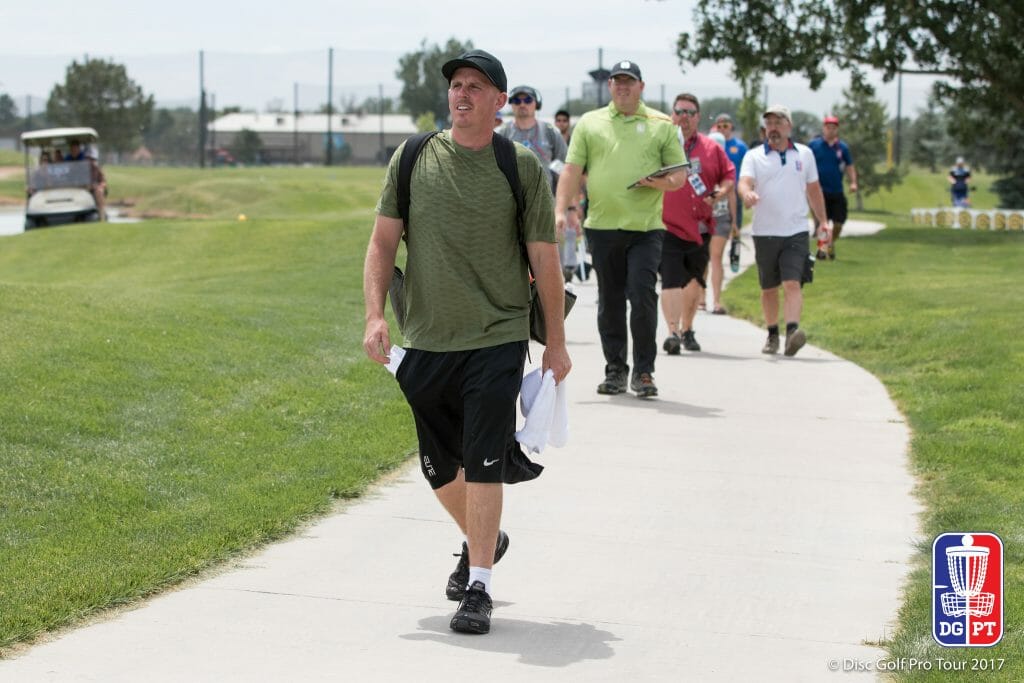 The Case For Josh Anthon
Josh Anthon is a world title away from having a storyline fit for an ESPN 30 for 30.
Three second place finishes at Worlds, a lengthy absence from the sport due to a prison sentence, and now a second chance? Anthon is in a prime position to cement his comeback, and he has the game to back it up.
Since winning the St. Patrick's Classic A-Tier in March, Anthon has continued to put together solid performances, racking up a second place finish at the Utah Open and two top 10 finishes at PDGA National Tour events. He is still the third-highest rated player in the world, and he laughs at death putts. He's arguably the only person who can compete with Wysocki on the green, but his one liability is off the tee. If he can keep up with Wysocki and McBeth there, though, he has the short game to turn this into a three-horse race.
With Father Time breathing down his neck, Anthon may only have a few more opportunities to finally get over the runner-up curse and win that elusive world championship. Will he complete the redemption story, or is he still knocking off the rust? We'll know in just a matter of days. – Baker Helton, Ultiworld Disc Golf college reporter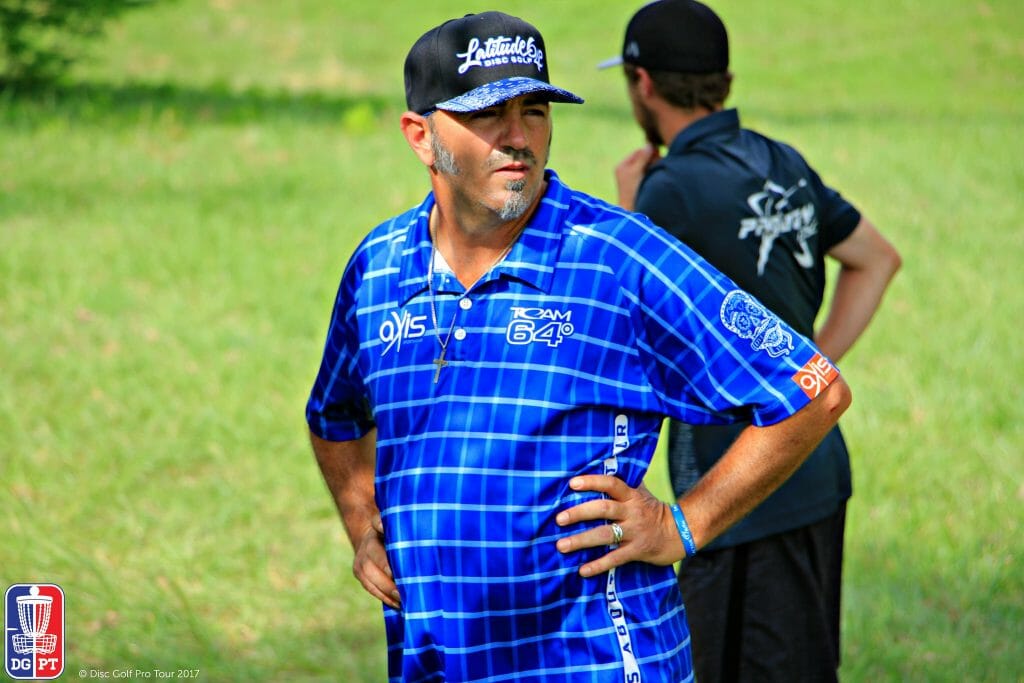 The Case For JohnE McCray
The shift to an Open-only Pro Worlds presents JohnE McCray with a golden opportunity to be the first dual Pro/Pro Masters World Champion in the same year. It may sound far-fetched, but as the highest-rated Masters age player in Augusta this week, it's not out of the realm of possibility.
Without question, McCray still has what it takes to hang with the young pups that currently dominate the Open division. It would take us too long to go back and count all the lead cards he has been on at the end of premier events since he jumped back into full touring mode three years ago, but during this season alone he has delivered shredding performances at the Gentlemen's Club Challenge, the Glass Blown Open, and the Jonesboro Open. He has power the spare and an unrivaled finesse putter game that will come in handy on the tricky upshots required at Jackson this week.
Coming into the event fresh, too, bodes well for the stalwart Floridian. His last sanctioned event ended on May 28, giving him three weeks to recuperate from an early season stretch on the road. Plus, he's already tossed a 9-under par practice round at Fort Gordon. If he can keep his mental game on lock this week, he'll give it a run. – Steve Hill, Ultiworld Disc Golf Editor
Dark Horse Contenders
If you're looking for a real dark horse candidate to surprise at Worlds, pay attention to James Conrad. The Virginia pro nearly took down the win at the Waco Annual Charity Open earlier this year, beating the likes of Wysocki, Lizotte, and McMahon before succumbing to Koling in a playoff. He thrives in the trees and has a stellar mental game.
Additionally, Johnson City, Tennessee, product Chris Dickerson has been traveling through the Southeast and taking down wins for the past two seasons. In some respects, we're still waiting for that success to translate to the more prominent professional touring scene, but the location and courses at Worlds should be right in Dickerson's wheelhouse. The Appalachian Mountains in his native East Tennessee feature numerous courses that are long, wooded, and hilly — Harmon Hills being chief among them — and Dickerson's experience there should translate well to Fort Gordon and W.R. Jackson. Add in his unflappable mental game, and the 2015 PDGA Rookie of the Year could deliver on the promise he's shown for some time now. – Alex Colucci, Ultiworld Disc Golf staff writer