Four shots separate the pair as the possibility of rain looms for the final round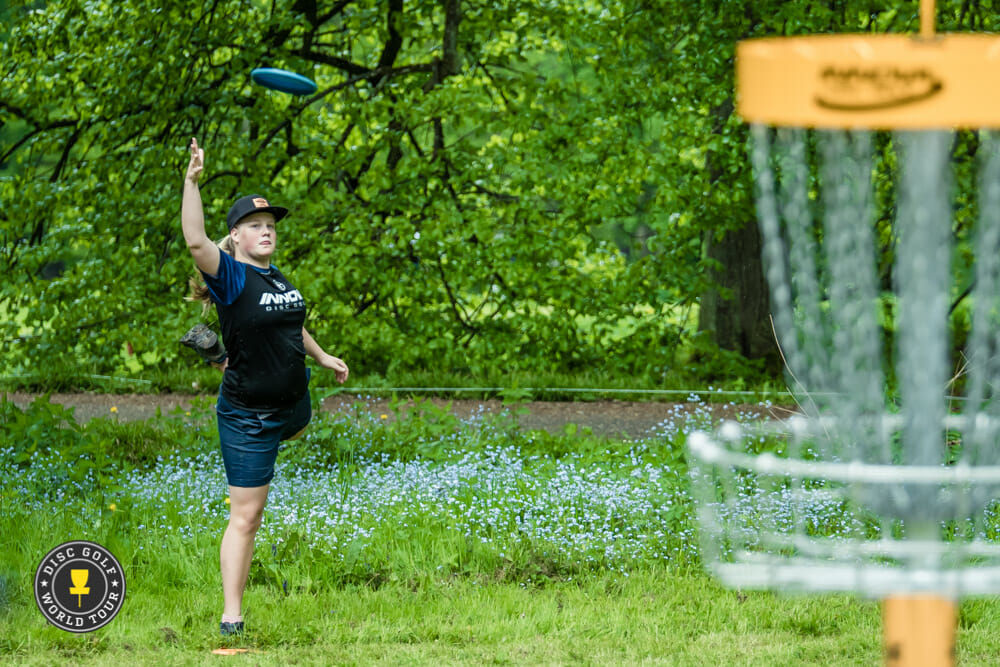 First round leader Eveliina Salonen shared the honors for the hottest score during round two at the Konopiště Open with Vanessa Van Dyken, who held onto second place after the performance. Salonen and Van Dyken shot matching 4-over par 71 scores, rated at 931, leaving Van Dyken four shots off the lead with just 18 holes left to play.
Salonen sits at a 4-over par 138 total, and Van Dyken moved to an 8-over par 142. Henna Blomroos maintained her third place position with her second 5-over par 72 in a row, moving her to a 10-over par 144 total. Blomroos wasn't the only one to manage an identical score, either: Both Kristin Tattar and Katka Bodová, after tying for fourth place after round one, shot identical 5-over par 72s to remain tied for fourth with 12-over par 146s.
Even though the gap between Salonen and Van Dyken remains the same as it did after the first round, Van Dyken did manage to shrink the lead to two early on in the second. Van Dyken put her drive on hole 1 inside the circle and made the birdie putt, while Salonen took a penalty stroke and bogey 4.
Both players would par hole 2, but the challenging par 5 hole 3 tripped up Van Dyken just like it had in the first round as she took a double bogey 7. The pair would each card a birdie and two bogeys to finish out the front nine, while the back nine was much more straightforward for the leading pair.
Salonen took a birdie and bogey on holes 11 and 12, while Van Dyken parred out through hole 15. She then bogeyed the par 5 hole 16, while Salonen took a penalty stroke and the bogey on hole 17 to keep the pair tied.
Van Dyken again led the way in putting at 91 percent inside the circle, while that was Salonen's area of difficulty: Her 82 percent inside the circle rate was an improvement over her 73 percent from round one, but it was again her accuracy from the tee and fairway that kept her out front.
The final round lead card of Salonen, Van Dyken, Blomroos and Bodová begins play at 12:20p.m. local time, with a chance of precipitation toward the end of their round. Follow along with live scoring from at via Disc Golf Metrix, and watch for post-production recorded footage from the lead card at The SpinTV.