A look back at last year's event, where everyone just threw over all the trees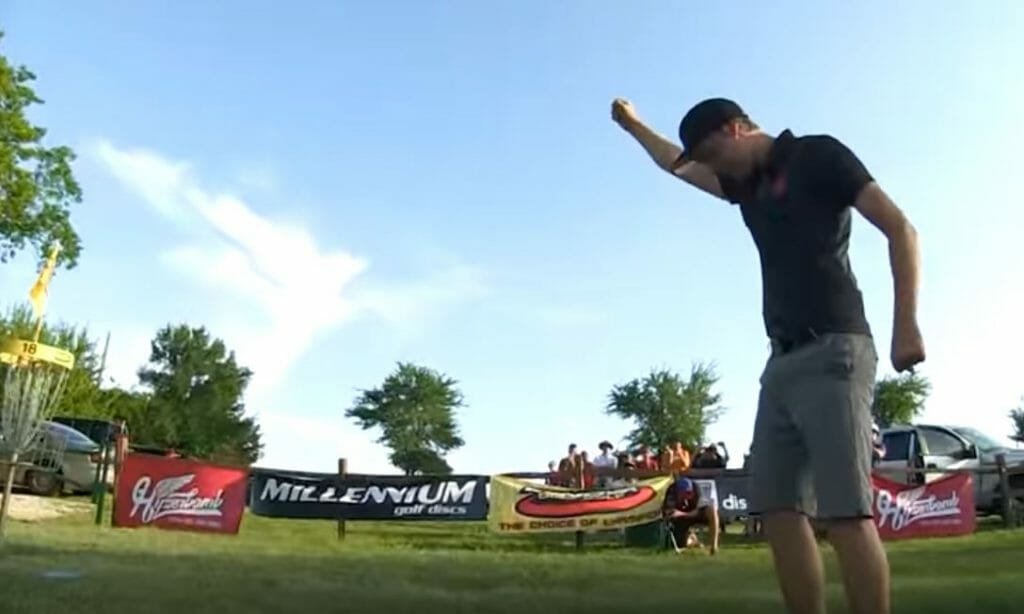 The Nick Hyde Memorial, the Disc Golf Pro Tour's third event, begins this Friday at Harry Myers Disc Golf Course in Rockwall, Texas. The John Houck-designed course is not too dissimilar from what we saw two weekends ago at Brazos Park East during the Waco Annual Charity Open: Competitors will be throwing in and out of trees on a course replete with elevation changes and featuring a number of long par 4s and 5s.
Last year's event saw both The Disc Golf Guy and Jomez Productions on site to film the men's field during all three rounds, plus a single round of the women's field. There were plenty highlights in the final round of the Open field, as Paul McBeth and eventual winner — in a three way playoff! — Simon Lizotte tried, and succeeded, in chasing down Nate Sexton. Long birdie putts and shots that went over all the trees instead of through them were abundant on the men's lead card.
In the throwing over all the trees category, Eagle McMahon put on a show with a 360 drive on the eagle-able hole 3:
McBeth followed suit, though without a 360. He just threw over 550 feet without the theatrics and made the eagle putt:
After the exciting drives on hole 3, hole 4 brought plenty more. The tee shot on the 882-foot par 5 demands a long turnover drive, and Sexton nailed it here (watch to the end to see it finish through the trees):
Get a feel for the whole course, and take in Lizotte's signature win from 2016, by checking out the full final round:
TheDiscGolfGuy also has a round one Open Women's card featuring Paige Pierce and Jennifer Allen and if you're wanting to check out even more Women's Open coverage (something we recommend) from this event, Jomez Productions also has the 2015 Final Nine.
This week's event will be broadcast live every day on the Disc Golf Pro Tour's YouTube channel, with Jomez providing next-day lead card videos, as well.