Offering some perspective to the flurry of recent team moves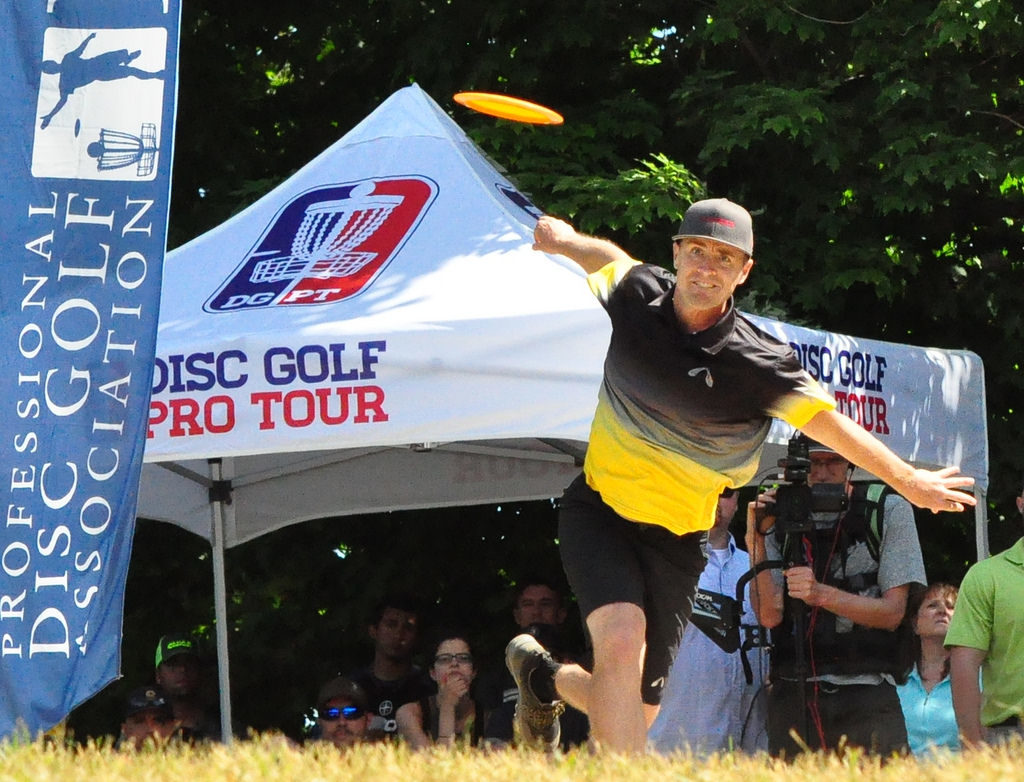 A lot of discussion in the disc golf world over the past few weeks has revolved around professional player sponsorship, with a large part of the chatter — both in various internet forums, as well as in the social media comments of Ultiworld Disc Golf articles — directed toward changes to the Prodigy Disc team. What at first glance might appear to be a mass exodus from the manufacturer has a lot of people asking the same question:
"What's going on at Prodigy?"
But is there really anything going on, or is this just business as usual? Without access to any proprietary information from the manufacturer itself, we'll try to explore this topic through other means. Specifically, we'll compare Prodigy Disc's total number of sponsorships to other manufacturers and look at available information for Prodigy Disc sponsorships since the company's inception at the beginning of 2013.
First, let's compare the number of sponsorships across manufacturers:
| | Sponsored Players | Ambassador/Promotion "Street Teams" | Total |
| --- | --- | --- | --- |
| Innova Discs | 115 | 54 | 169 |
| Prodigy Disc | 75 | 64 | 139 |
| Latitude 64 | 107 | 22 | 129 |
| Dynamic Discs | 75 | n/a | 75 |
| Discraft | 53 | 13 | 66 |
| DGA | 18 | 10 | 28 |
| Legacy Discs | 27 | n/a | 27 |
| Discmania | 9 | 16 | 25 |
| Westside Discs | 7 | 18 | 25 |
| Hyzerbomb | 18 | n/a | 18 |
| Millennium Discs | 16 | n/a | 16 |
| Vibram | 16 | n/a | 16 |
| Prodiscus | 37 | n/a | 37 |
A few notes before we unpack this further: All collection of information was done on Friday, January 6, 2017, and reflects the number of players listed on team websites that day. I accounted for the known player moves as of that date, even if the team websites had not been updated yet. The "sponsored players" column includes junior teams, and I did not count celebrity teams or ambassadors. The Prodigy team count includes the Prodigy Europe Team, and I only counted Seppo Paju once, since he is listed on both team pages. The Prodiscus team page appeared to be more out of date than any of the others, so I left it off the list was recently updated. Vibram has a tester team, but no readily available list of how many people are on the team. Dynamic Discs, Latitude 64, and Westside Discs have a dedicated group of supporters known as "Team Trilogy," but that group's website explicitly states it is not directly affiliated with the brands' teams. And lastly, it was unclear on the Legacy Discs team page if they have a promotional team level sponsorship, so all players were listed in the "sponsored players" column.
Prodigy's team is right up there with Innova Discs and Latitude 64 in terms of total sponsored players and, for the moment, has the third highest number of non-promotional team sponsored players (tied with Dynamic Discs) at 75. This, of course, is still after a number of players have moved on over the past few weeks. But, they still have the largest promotional "Street Team" of any manufacturer, and they have yet to officially announce their 2017 team yet, like they did each of the past two years. So it isn't unreasonable to expect these numbers to increase this year, if not next year.
Now that we can see where their team is compared to others in terms of size at various levels of sponsorship, let's look at the development of the Prodigy team over time. Using the Wayback Machine internet archive I accessed the team website for four different dates (March 16, 2014, December 20, 2014, October 3, 2015, and October 29, 2016) and Protégé team website on two different dates (December 22, 2015 and October 29, 2016). March 16 was the earliest time the team page was available, and each of the other dates for both teams were chosen to reflect the team for that calendar year.
Through each of the four dates for the team page, the total number of sponsored players were 13 in March 2014; 20 in December 2014; 33 in October 2015; and 45 in October 2016. The Protégé team had 17 players in December 2015 and 18 in October 2016. When I checked each of these team pages on January 6, the main team page showed 43 members and the Protégé team showed 17. Unfortunately, neither the Prodigy Europe Team or street team websites have been archived.
Looking at both the comparison and the state of the team over time, a few things stand out.
First, Prodigy Disc is still offering at least as many, or more, sponsorships than other leading manufacturers, and its 64 member "street team" — meant to act as a kind of grassroots promotional arm — is distributed across 30 states in the U.S. Add to that their support for various large professional tournaments in the U.S. and Europe, support for a large professional tour, the use of their equipment at that tour, a high-in-volume-and-quality Youtube channel, and a significant number of dealers throughout Europe, and it's pretty clear the company is operating at a level consistent with other large disc manufacturers in terms of visibility and support for the sport.
Second, much has been made about the departures from the team—with those calls increasing recently, as at least eight team members left after the 2016 season. The main Prodigy team has done nothing but expand since its origin, going from 13 players in early 2014 to 58 combined on the US and Europe teams as of last week. The Protégé junior team has remained consistent at 17 or 18 members for each time period we have access to.
In terms of the main U.S. team, eight members departing after a season is not unprecedented. After the 2015 season, at least nine players moved on — Alex Geisinger, Garrett Gurthie, Zackeriath Johnson, James Proctor, Dana Vicich, Chris Waugh, Kyle Webster, Bradley Williams, and Scott Withers. And, after the 2014 season, the team lost big names like Ricky Wysocki, Sarah Hokom, Nikko Locastro, and Cam Colglazier. The team signed a large portion of the top talent in 2013 and 2014; it isn't unreasonable to assume they wouldn't be able to keep everyone around, especially as other manufacturers have emerged. And don't forget, even though it appears as if the team is hemorrhaging players, it has done nothing but grow each year.
Will the team continue to grow indefinitely? Probably not — and certainly not always at the same rate — but that doesn't mean it is withering into the abyss. The company certainly seems able and interested in keeping some of their better players around, signing Paul Ulibarri on for two more years, and offering (what appear to be) equal contracts across the board. In addition, Catrina Allen, Will Schusterick, Cale Leiviska, Ragna Bygde, and Chris Dickerson are still around, too. That's not a sign of a business about to close up shop. Rather, the opposite appears to be the case.
If more convincing is needed, Ulibarri had plenty to say about the future of the company here, and there's even more from him and Jeremy Koling here. The discussion between Ulibarri and Koling is telling: They certainly don't appear to be full of trepidation or concern. People act in their best interest; players move, and have moved more and more as disc manufacturers grow. This is not a bad thing, and certainly doesn't indicate the death knell of a company.
So, what is going on at Prodigy? Well, just the same old thing. This is just the new normal, disc golf as business. Maybe, instead of wondering what's wrong, it's time to heed the wisdom of the great wizard Obi-Wan Kenobi: "This isn't the controversy you're looking for…everyone can go about their business…move along."
An earlier version of this article incorrectly stated that Matt Orum was previously sponsored by Prodigy. We regret the error.