Ole Miss, North Texas clinch NCDGC berths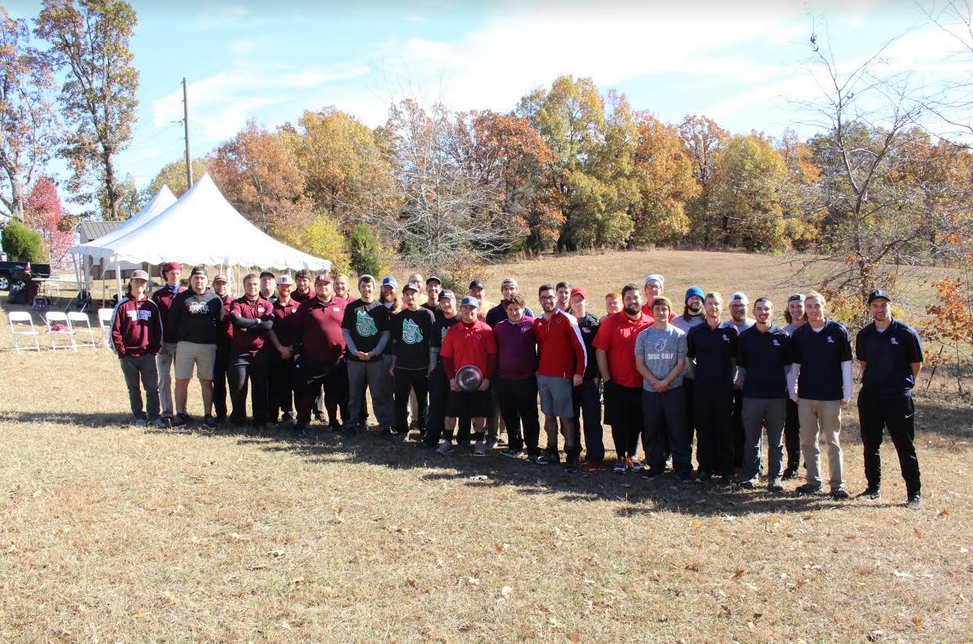 Arkansas State University was not satisfied with just winning the Southern Collegiate Disc Golf Association Conference Championship and earning a berth to Nationals. The team wanted to prove themselves against tough competition and defend their home turf at the Mid South Collegiate Open in Jonesboro, Arkansas, too.
And they did just that, finishing with a 20-under par 386 to best the nine other teams in attendance, including Mississippi State (390), Ole Miss (406), and North Texas (413).
Arkansas State's Kellan McCann said the team's mindset entering the event found them looking for a statement win.
"We came into this tournament with a bid to Nationals already," McCann said. "We were just looking to compete and beat Mississippi State, considering they have competed well in Nationals previously."
The win was not without challenges, as the Red Wolves entered the final singles round down six strokes. McCann led the way by forging a four-stroke comeback finish as the individual champion. Jonathan Underwood and Jared Aschbrenner both contributed with strong performances as well, finishing sixth and seventh, respectively.
McCann, who forced sudden death en route to the win, said a key to victory was handling the stress of the round.
"Individually, this was a huge accomplishment, to battle back from coming into the second day down four strokes to the leader," McCann said. "Going into the last five holes, I knew I was coming back on the leaders and then it went into a playoff to where the pressure was high. I just had to relax and play my good mental game."
With Mississippi State earning a National Collegiate Disc Golf Championship berth from their 13th place finish at last year's event and Arkansas State already securing their spot earlier this month, Ole Miss and North Texas picked up bids to the tournament in April.
Now, Arkansas State's biggest task might be physically getting there, but McCann said the team is excited about the opportunity to compete in the spring.
"We're looking forward to Nationals because it will be the first time this team has gone together," McCann said. "We have started fundraising accounts because we're having to pay for all of this out of pocket. It's going to be very stressful picking out our five guys because of how solid our squad is, but we're thinking we will have a good shot in collegiate Nationals."
Out west, the Oregon Collegiate Disc Golf League continued play over the weekend, with Oregon taking home yet another victory.
This weekend wrapped up the fall slate of collegiate qualifying competition. Action will get back underway on January 21st at the Wolfpack Cross-County Classic in North Carolina. The 2016-2017 season will culminate April 12-15 at the National Collegiate Disc Golf Championships in North Augusta, South Carolina.