GoFundMe campaign brings holiday cheer to Baton Rouge children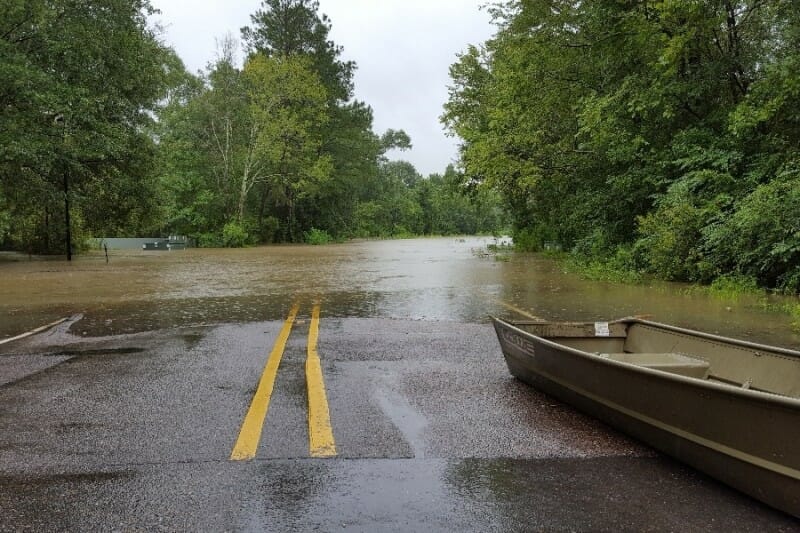 "How will they afford Christmas gifts for their children and loved ones?"
That was SpinTV producer Jamie Thomas' first thought, he said, when he saw the devastation that flooding brought to the most impoverished areas of Baton Rouge, Louisiana. As a proud native of that same city, Thomas helped install a new disc golf course in town just days before historic rains hit in August, and he battled rising waters at his family's home before being saved by the "Cajun Navy."
After taking stock of the damage – Thomas' parents still have not been able to move back into their home – he noticed that the brunt of the storm hit an area in which the per capita income was significantly less than that of the rest of the city.
And that is when he decided that he could help.
Thomas has started a GoFundMe campaign called "Floods Can't Stop Christmas," with the express purpose brightening the holidays for a community in need of some light. Drawing on his experience in disc golf and in cooperation with Innova Discs, the local club, and parks and recreation, Thomas' campaign will raise funds for 100 sets of three discs to be distributed to local children. The gifts will be given at a clinic to be held at the recently opened Baton Rouge course, and the campaign is already about half way toward its modest $1,600 goal.
For Thomas, whose upbringing in the South left him as witness to Hurricane Katrina, the idea for the fundraiser came organically.
"Natural disasters leave you feeling powerless, I learned that going through Katrina," Thomas said. "The phrase you hear all the time is 'return to normal,' but that's a fairy tale. There is no return. You are forced to create a new normal after something like this."
He also said reaching out to the disc golf community was the right fit due to its welcoming culture.
"It's important to surround yourself with people who are optimistic and encouraging, and from my experience our community has that in spades," Thomas said. "To be honest, it wasn't something that I've intellectually analyzed as much as I just felt instinctively."
Find more information on Thomas' background in Louisiana, and how to donate to the campaign, here.