Three more teams looking to make the NCDGC in the season's biggest qualifier to date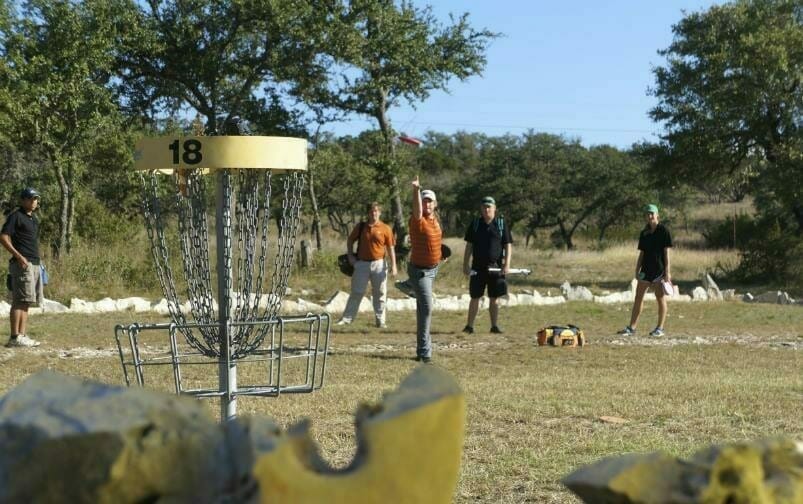 Twelve teams have already punched their tickets to next spring's National Collegiate Disc Golf Championships, but this weekend will find a big tournament in a bigger state giving three more schools a chance to make the big dance.
The Texas Collegiate Disc Golf Championship, taking place at Twin Parks Country Club in Dripping Springs, Texas, will play host to the largest regional qualifier to date. Now in its fifth year of competition, the TCDGC is directed by disc golf legends Des and Jay "Yeti" Reading, who feel strongly about pushing disc golf to the next level and believe they have found the formula to do so.
"To grow the sport of disc golf, the collegiate side of it was the obvious way to do that," Jay Reading said. "There are programs like EDGE that are growing the game of disc golf, and then programs like collegiate that are growing the sport of disc golf."
The first edition of the tournament took place in 2012 and hosted three teams. Since then, the tournament has grown each year, with 2015's field boasting 81 total players from 16 different teams and nine colleges. The event also hosts an alumni completion for graduates of the schools to compete in.
2015 found Texas A&M knocking off three-time defending champion Texas State to take home the TCDGC title. The Aggies will have a good chance to repeat as champions, as the team is returning all of the players from last year's squad. Led by individual champion and team captain Caleb Wilkins, A&M will look to keep the target off their collective backs.
"Our game plan is to go out there and know that we need to play well in order to win because a lot of people will want to step in and take it from us," Wilkins said.  "Getting to go to Nationals was the dream…We want really badly to qualify."
As for a rivalry with the other schools in the state, don't expect as much animosity as a college football Saturday.
"Any rivalry we have in disc golf is a fun one – A&M and UT have a long history of not liking each other," Wilkins said. "But in disc golf, we love each other…We look forward to any competition there is out there, but it's always good natured."
The Heartland Collegiate Disc Golf Championship, hosted by 2015 NCDGC runner up Indian Hills Community College, is also scheduled for this weekend. It, along with the Cincinnati Collegiate Championship, is in danger of cancellation, though, due to low interest.